Do you know what discovery research in UX is? Read our article to find out as well as see their main goals and objectives, and what research methods we can categorize as examples of discovery research.
Discovery research methods – table of contents:
What is discovery research?
Discovery research – also known as generative research, foundational research, or exploratory research – is a process that helps designers and UX researchers understand user needs, behaviors, and motivations through various research methods – such as individual in-depth interviews, surveys, or target market analysis, for example. Discovery research is related not only to the study of the product itself but also brands, innovations, competitors, users, and production.
What are the goals of discovery research?
A deeper understanding of users

The first and most important goal of exploratory research is to help you get to know and understand your users in depth. By understanding their motivations, goals, and problems, you will be able to design solutions that meet their real needs.

Enhanced design decisions

The second goal of discovery research is to improve design decisions. Instead of simply creating a product that your team thinks is a good fit, you can develop a digital product based on real, valuable data. Knowing the customers and their needs enables you to make better decisions at every stage of the design process.

Saving time and money

Testing solutions before they are implemented allows the detection of potential problems and resolving them in advance – saving budgets and the time of designers and researchers.

Creating a shared, coherent vision

Exploratory research will also enhance forming a shared vision among the design team as to how the product should look and function. Because research provides a thorough understanding of user needs, design teams can more easily agree on priorities.

Selected methods of discovery research
Many different types of research can be conducted at the discovery stage. Below are the most well-known and popular methods that are often used by UX researchers. Discovery research primarily helps us learn new things about the user. This type of research is also referred to as generative or exploratory, as it generates new insights and fresh perspectives on the problem. By conducting this research, we learn and deepen the issue of user problems. Note, however, that the discovery phase does not include hypothesis testing or evaluation of the proposed solution.
Interviews with users
Interviews are a common method of qualitative research. They involve meeting with users and asking open-ended questions about their needs, behaviors, or motivations. Interviews are very useful for understanding users' feelings and attitudes before any design work begins.
Interviews with stakeholders
Stakeholders often have unique knowledge and data insights about internal processes and users. Conducting stakeholder interviews provides an additional layer of information that helps the team understand the scale of the problem, as well as assess the feasibility of planned solutions.
Interviews with key stakeholders in the organization will help us understand the key business objectives of the organization, individuals or entire teams, learn data and insights about the impact of given problems on users, as well as solutions that the business has already tested – and how they worked, how they were implemented, and why they need to be modified. Interviewing stakeholders at the discovery stage will also influence their interest in the entire process and give us further insights.
Workshop
Workshops are a good way to develop an expansion of the themes and issues that emerged from the interviews. This form of qualitative research brings project team members and key stakeholders together, providing a useful discovery tactic. There are many types of workshops, and you may conduct them at different stages of a project, but those carried out as part of discovery research provide a better understanding of the client and its problems, as well as its users and their buying behavior.
Focus groups
Focus groups are a type of qualitative research in which a group of people (users) discusses a topic together. This will not only help you find out what people think about a project but also get in-depth answers when participants rely on each other's opinions and comments. The ideal size of a focus group is eight to ten people. To properly prepare for conducting research with a focus group, it is necessary to define the topic of discussion and prepare to engage with a few questions that will spark an interesting conversation.
When conducting a focus group, it is important to effectively moderate the discussion. Nurture the culture of the conversation, ask additional questions to develop the topic if the pace of the discussion slows down, and make sure everyone has an equal opportunity to speak.
Surveys and questionnaires
User surveys are a quantitative research method of asking closed-ended questions about user needs. This type of research aims at obtaining hard data and identifying trends in the target audience.
Ethnographic user research
Ethnographic user research is another form of qualitative research. Ethnographic research involves observing subjects in their natural environment. This type of research is common for gaining an in-depth understanding of user behavior and needs. Before starting a research session, define their scope and decide on observation methods.
Diary studies
Diary research, also a qualitative study, involves asking participants to write down their thoughts and feelings about a topic. The diaries provide insight into the opinions and emotions felt by the user, so you can better understand what they think about the project or prototype.
Remember that diary studies are time-consuming for both participants and researchers. However, their results prove very valuable and crucial to the whole process, so prepare for it properly. Before the survey, define its purpose and plan what you want to ask. You can ask users, among other things, about their thoughts on the product, whether it was easy to use, what they liked or disliked about the product, whether they encountered any problems (and if so, which ones) during the survey, and whether the product met their needs (if not, why not, what was missing).
Card sorting
Card sorting is a type of qualitative research that involves asking participants to sort a set of cards and assign them to given groups (or suggest a new group if they feel the need). The goal is to observe how respondents think about a topic and design more intuitive products based on the information obtained. This comes in handy in the e-commerce industry, for example, when assigning products available on the site to specific categories.
Summary
As you can see, there are quite a few methods applied in discovery research – we will try to cover each of them in the following articles. The data obtained at this stage can then be translated into personae, user stories, empathy maps, or other canvases and infographics that allow us to gather in one place all the valuable information obtained during discovery research and more easily communicate it to others – stakeholders, the client, project managers, UX and UI designers who were not involved in conducting the research. The goal of this process is to make the data as readable and understandable as possible for all team members. We hope that this article provided clear and feasible guidance on doing just that.
If you like our content, join our busy bees community on Facebook, Twitter, LinkedIn, Instagram, YouTube, Pinterest, TikTok.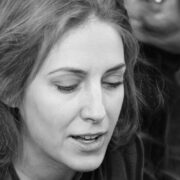 UX research: