To present and communicate research findings is probably one of the most crucial (and demanding) UX researchers' abilities. Their difficult job of moderating interviews, analyzing surveys and looking for trends doesn't end with analysis though – an equally essential task is to prepare a research report and present it to stakeholders. Research reports and their presentation are a great opportunity to demonstrate the results and significance to the rest of the team. Read the article to learn what UX research report and presentations entail and how to prepare them properly!
UX research report – table of contents:
What is a UX research report?
A UX research report is a document that summarizes all the details of the study conducted, including the research questions, the chosen methodology, important insights together with recommended next steps. The main purpose of reporting is to communicate the results to all stakeholders and provide accurate, objective information to help take further steps in the project. A UX research report is:
A summary of the survey data and results,
A well-written document with a standardized structure,
Information often including links, charts, images and other data sources,
A basis for decision-making supported by real data.
In the context of UX research, a report shared with those outside the research team should resemble a summary, i.e., a shorter document with more emphasis on the next steps and business application than on the methodology itself.
Written reports or live presentations?
Gathering and analyzing research findings is only half the job. The prepared report must be comprehensible to the audience who should extract the key findings from it and remember everything relevant to the project. It is therefore necessary to adapt the format of the research summary to the audience. They usually take the form of written reports and/or presentations.
Written reports will work well when talking to smaller groups, a distributed team or technical stakeholders such as engineers or other researchers. They can take the form of PDF files, emails, or pages in tools such as Confluence or Notion.
Presentations, on the other hand, work well when speaking to a large audience. This can include a slide show, presenting pre-recorded videos or conducting a workshop. Creating both a detailed written report and a presentation ensures that different types of audiences can access and use the findings.
Types of research reports
Research reports can come in different forms, which are typically tailored to the type of conducted research. For example, usability research will require a usability report, while competitive analysis will end with a competitive analysis report, etc. The most common types of UX research reports include:
Usability reports – documents that outline the background and methodology of the usability test, as well as key findings on user behavior, expectations and challenges.
Analytics reports – with qualitative and quantitative data to analyze past performance, these reports should summarize insights and make recommendations.
Competitive analysis reports – reports based on evaluation of data related to customer perceptions of the brand and product, the competitive environment or industry trends.
Qualitative research reports – written reports on research using qualitative methods such as 1-1 interviews or diary studies.
Quantitative research reports – written for research studies using quantitative methods, such as first-click tests or A/B tests.
How to prepare a UX research report?
A basic outline of a UX research report should include an introduction, research objectives, business value, methodology, key findings and recommendations. Below we will describe what exactly should be included in each of the above-mentioned points.
Introduction:
a general overview of the research,
business objectives,
user pain points,
potential business application.
Research Objectives:
key decisions that must be made,
research questions.
hypotheses and expectations.
Business value:
company-level goals,
team-level goals,
product development goals.
Methodology:
the research methods used (including an explanation of why they were used).
Key findings:
recurring, recurring themes and trends,
relevant quotes, audio-video recordings,
links, such as to a drive containing more source data.
Recommendations:
clear, specified solutions and next steps in the project,
recommendations indicated directly by users,
suggestions for further studies to conduct in the future.
How to present the research results to stakeholders?
Once you have finished creating the UX research report, you should inform stakeholders about it and draw their attention to how valuable the document is. How to do this? Here are some tips to consider.
Understand stakeholder expectations

Typically, during the research process, interviews are conducted with stakeholders. Through them, the researcher can learn about their needs and goals, and thus understand what they can expect from the report presented to them. Therefore, it is worth including the most relevant (from the stakeholders' point of view) findings and the impact of these results on their daily lives. You should also tailor the report to their preferences.

Stakeholders may have different needs and expectations concerning the conducted research. That's why, you should place great effort to match the presentation to different stakeholder groups by providing, for example, several different formats and ways to interact with the report.

Define your own goals

At the beginning of the presentation, it is handy to remind the audience why the research in question was conducted in the first place. Then answer the following questions: What were the research objectives? How will the collected information be used? How will they influence design decisions?

Objectives are, of course, something the researcher constantly refers to during the research. Their value, then, is probably already known. Tying the study to the goals in this way leaves no room for stakeholders to doubt the importance of the work being done.

‍ Explain the research methods used

The choice of research methods was not random. The researcher selected them to support specific research objectives. It is therefore worth showing stakeholders the process behind the selection of the methods in question, so they can better understand how the researcher approached his task. At this stage, therefore, it is important not only to explain what the method is but also to show how the participants were presented, how the research sessions were conducted and how the results were analyzed.

Choose an appropriate form of presentation

The presentation format chosen will have a big impact on whether stakeholders will understand the information they are given and how much of it they will remember. In most cases, they will not have the time or knowledge to analyze extensive sheets of raw, unprocessed data. Stakeholders often only need (and expect) a summary of key insights, presented in a way that is relevant, practical and easy for them to understand.

‍
Use storytelling

No matter what presentation format a researcher decides on, it is good practice to use narrative elements to keep the audience engaged. Storytelling is communication that moves people.

Attach research artifacts

While conducting the survey, research artifacts were likely collected in the form of videos, audio recordings, transcripts, emails, screenshots, photos or charts. Including such items will add variety to the presentation and keep the audience focused. It is also a way to show, "tangible" evidence to support the conclusions drawn and illustrate the findings in question.

Propose the next steps

This part of the presentation probably contains the greatest value for stakeholders. Based on the data discussed, the researcher makes clear and specific recommendations for further action, including future research, if necessary. This stage should therefore probably receive the most attention.
UX research report – summary
There is nothing more daunting in the work of a UX researcher than working hard on research and discovering interesting relationships, only to have stakeholders ignore or overlook them. This is why it is so important to prepare a UX research report in an accessible format. By properly preparing and presenting the results to stakeholders, the researcher will ensure a better understanding and support of the project.
If you like our content, join our busy bees community on Facebook, Twitter, LinkedIn, Instagram, YouTube, Pinterest, TikTok.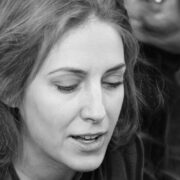 UX research: