What are focus groups in the context of user experience research? Read this article to get familiar with this research method, see its pros and cons, know when to use it and understand the role of the moderator in running focus research.
Focus groups in research – table of contents:
What are focus groups in research?
A focus group is a moderated, 1 or 2-hour conversation with a group of 5 to 10 participants, during which the moderator asks the participants questions concerning a particular researched topic. It is a helpful tool to learn about users' attitudes, beliefs and reactions to the product. Focus groups can sometimes prove more effective than 1:1 research methods such as individual in-depth interviews. However, there is a risk that the participants will influence each other or be afraid to share their feelings and thoughts in a forum.
Advantages and disadvantages of focus groups in UX research
It's a good way to get information that participants don't quite want to share during an individual interview or survey. Being in a small group of peers makes many people more comfortable talking and expressing themselves even on difficult or personal topics. Interactions between focus group members can reveal previously unknown ideas or problems of users.
However, when deciding to conduct a focus group, it is important to recognize its drawbacks and pitfalls. First of all, focus groups gather data from participants' words, not actions. People often incorrectly predict their behavior or color their experiences of the future. This leads to a gap between expressed attitude and actual behavior, which may grow even further through group pressure.
Focus groups also result in what is known as "groupthink." This means that group dynamics can influence an individual's perceptions and decision-making, resulting in unconscious subservience to the opinions of the entire group.
Another important downside is that more dominant personalities can overshadow the other participants in the study. In a group environment, extroverts or strong opponents of a particular solution can easily take over the entire conversation. One or two influential and persuasive participants often control the discussion, influencing the thoughts and opinions of others. In a focus group, the voices of quieter, less open-minded people may go unheard and overlooked. As a UX researcher, you also need to be aware that the success of a focus group largely depends on the moderator. Its effective moderation of a focus group requires skill and experience.
When to use focus groups in UX research?
Despite the many drawbacks mentioned, focus group research can prove useful. Focus group dynamics are a great way to learn about our users' perceptions, as group discussions can reveal things that an individual interview will not detect. It's worth considering this research method to clarify research questions very early in a project, i.e. when we want to find out how people talk about a problem/product/experience in a group, or when we want to find out users' opinions, attitudes and preferences after testing a prototype.
How to conduct focus groups?
In preparation, to conduct a focus study, you should ask yourself several questions:
What are the research objectives?
Where will the group study take place?
Who will moderate the conversation?
Research objectives
Defining research objectives, as with any method, is particularly important. Skipping this step can lead to researchers using focus groups to find answers to the wrong questions. So before you take the time to recruit participants, and plan and conduct the study, make sure that a focus group is the right research method that will meet your expectations, answer your questions and help you throughout the design process. Decide whether such a research method will help you get answers to the research questions you posed earlier.
Focus group meeting place
Another important step in preparing to hold a focus group is to determine where the group will meet. If remotely, create a dedicated platform or use existing solutions. The link to the meeting should then be sent to the participants with instructions for joining. It's also a good idea to ask them to test in advance whether the link works and to check the camera and microphone to avoid later technical problems and difficulties during the meeting.
In the case of an in-person study, determining a meeting place can already be more challenging. The venue must meet basic conditions: easily accessible, in an affordable location, comfortable and quiet, and large enough to accommodate the planned number of participants.
In addition, you should remember to match the venue to the participants and the topic of the study. It can be a conference room in an office, a lecture hall or a city common room. The environment should be natural and neutral for the people surveyed. Before making a final choice, check whether it is easy to reach, has free parking spaces available, toilets as well as an elevator and heating/air conditioning (depending on the season). If you are recruiting people with disabilities make sure that the meeting place is friendly to them and adapted to their needs. To conduct an effective survey, also take into account the surroundings – it should be quiet and calm.
Moderator
Another important aspect of preparation is the selection of a moderator. A moderator is a person with highly developed communication skills. He or she must also be a good listener who, at the same time, controls the participants and gets the discussions back on track.
The moderator should strike a balance between confidence and restraint to facilitate conversation in a certain way without stifling the participants. A good moderator is experienced in conducting interviews, has a good memory for names, can pick up on details, is energetic and enthusiastic and has experience related to the investigated topic.
Recruitment of participants
With the research plan and location ready, it's time to recruit participants for the focus group. As with other research methods, the first step in recruitment is to identify the participants needed – that is, who will answer our research questions? For a discourse to provide useful insights, its participants must have something in common. When creating screening surveys, always think about the criteria for participation in the study.
How many participants and how many focus groups are needed to get valuable survey results? In theory, the more groups you have, the more ideas and opinions you will gather – but this is only true up to a certain point. How many groups you need for a study depends on your budget, the number of different participants you want to include as well as the geographic areas you want to cover. Try to recruit up to 3 to 6 groups, depending on your research requirements. Remember that group size affects group dynamics – if there are too few participants the discussion may not progress, while with too large a group not everyone will likely get heard.
Focus groups usually involve between 5 and 10 participants
– of course, in special cases, they can have as few as 3 participants. However, it is not recommended to exceed 10 participants. Such a large group will take more time and require more effort on the part of the moderator, and there is the aforementioned risk of leaving someone out and not hearing all the participants. Also, remember to provide an incentive to the participants to thank them for their time and help with the study.
Research session
After sorting out technical issues and the planning stage, we can proceed to the research session. We have prepared some tips – which are good practices for moderating a focus group.
The discussion with the group should be recorded, either in audio or video form. Such a discussion may be too dynamic and complex to take notes in real-time and effectively. However, make sure to inform participants about recording the meeting at the very beginning.
Create an interview plan that will allow you to stay on track during the interview. Remember, however, that this plan is only meant to be a guide, not a script that you must rigidly follow. To loosen up the research participants a bit, you can start the meeting by telling them about yourself, asking them to say something from themselves as well, or you can conduct a short team-building, warm-up game (unrelated to the topic at hand).
Identify dominant group members (people with strong personalities) who can have a significant impact on the flow of the conversation. If necessary, prepare to politely but firmly redirect the discussion to another participant.
Summary
Focus groups are an interesting (and rarely used) research method that, when conducted well, can provide valuable data. Remember though, it surveys opinions – not behaviors. Before choosing this method, make sure it is something you need and that will help your product. If you decide to conduct a focus group, make sure to prepare properly, create a good research plan, find a suitable venue and select an experienced moderator – good preparation for the survey is already half the battle.
If you like our content, join our busy bees community on Facebook, Twitter, LinkedIn, Instagram, YouTube, Pinterest, TikTok.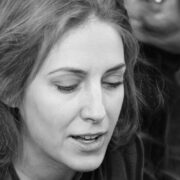 UX research: