Why is UX important? If you are hesitating to hire UX design specialists for your company, expand your UX team or expand your UX research budget, make sure to read the following article! In it, we present 5 arguments for why UX is important and how it can translate into your company's growth and bottom line.
Why is UX important? – table of contents:
Why is UX important and what it is? – a reminder
The topic of user experience is definitely the latest buzzword in the business market due to the development of the IT industry and the desire to design better and better digital products. We have already detailed UX in our previous posts. Here, we'll remind you that the overall user experience associated with a given product (mostly digital).
It is influenced by many aspects – from the functionality of the website or application, its intuitiveness, ease of navigation, speed, ease of performing the intended action (e.g. finding a given piece of information on the site, buying a product online or signing up for a newsletter), to the site aesthetics, transparency as well as the attractive design of the website or application.
Ensuring the best possible experience is the responsibility of user experience designers, who work with researchers, analysts, user interface designers and developers. Below we describe 5 key aspects, hardening how important user experience is in this day and age and how it can support a company's growth.
UX responds to user needs
One of the most important aspects of successful user experience design is that the process ends with the delivery of the best possible product – tailored not only to business requirements but to the real needs and requirements of users.
As part of the UX design process, researchers investigate users (such as in-depth interviews, surveys, functionality tests with a prototype or initial version of the app/website), and then create numerous canvases and personas to organize the collected knowledge about the user. All to better represent their frustrations, pain points, requirements, needs as well as desires. In an ideal process, such a persona should accompany designers in every design decision. This will help deliver to the market products that people want – the needed, useful and functional ones.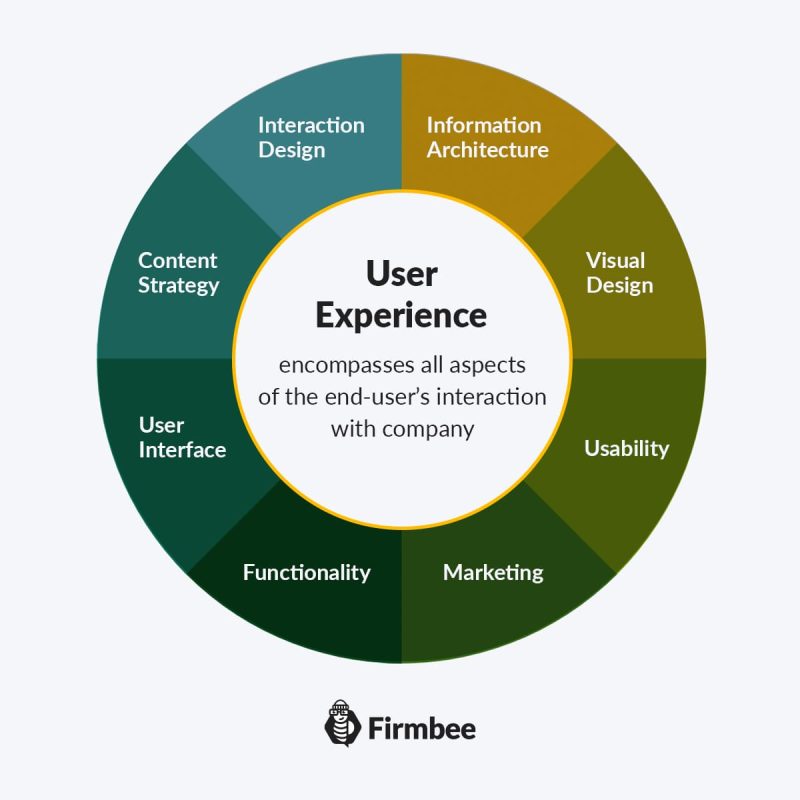 UX translates into customer experience
As we wrote earlier in the text comparing user experience with customer experience, UX is an element of customer experience – so it affects the overall experience related not only to a product but to the brand as a whole. Thus, it creates positive feelings associated with a given company in users, which can translate into subsequent purchases or recommending the company's services/products to other potential customers.
UX allows you to stand out from the competition
Ensuring a positive UX will help you stand out from the competition. The work of UX designers is gaining popularity and UX specialists are becoming valued experts on the job market. Eager companies do not begrudge money in recruitment processes and compensation for them.
In today's reality, anyone can easily start a company, an online store or develop an app, making competition in virtually every industry grow by the day. Companies, therefore, need to stand out more. Hiring experienced user experience designers and focusing precisely on the UX associated with our digital product is certainly a factor that will allow to stand out from the competition available on the market.
Because providing UX at the right level is not yet a global standard, one is tempted to say that it is certainly something that a company can distinguish itself with and attract new customers/users to the site, as well as retain those already in place.
UX influences the brand's image and position on the market
If UX influences feelings, emotions, purchase decisions and reviews. It also helps you stand out from the competition – it will also affect the overall image of the brand and its position in the market. A company that cares about UX is a company that cares about the user, their needs and solving their problems. Such a user will speak positively about the company, recommend it further, give complimentary reviews and build its reputation.

UX affects the company's bottom line
UX focuses on the user and his requirements, but it is important to remember that there are also business requirements behind it. As you know, "business is business" and the end goal will always revolve around increasing the bottom line, and developing the company as well as its products. A proper user experience is one of the key factors to achieving it.
Thus, all aspects affect the company's strategic goals aim at maximizing profit and enhancing further development. A company that makes money can take better care of its employees, expand its team, open offices in new locations, or invest in new markets or products.
Fortunately, these days most companies are already keeping up with technological developments and the awareness of how important user experience is to business keeps growing. Businesses are hiring specialists and even entire UX departments and do not spare the budget for research to get to know their customers. This is a good practice and can bring a lot of benefits to the enterprise as well, both in the short and long term.
If you like our content, join our busy bees community on Facebook, Twitter, LinkedIn, Instagram, YouTube, Pinterest.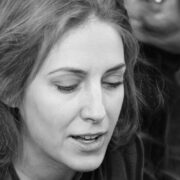 The ultimate UX Guide: