Where to draw inspiration from in the work of a UX designer? How to distinguish good UX designs from bad ones? Today, we'll tackle these and many other questions regarding good UX design, as well as show some interfaces presenting a high level in the UX area. Hope, you'll find some inspiration from the examples we showcase.
Examples of good UX design – table of contents:
Where to get design inspiration from?
The UX industry is currently a rapidly growing and dynamically changing industry. One of the responsibilities of a good UX designer is to keep abreast of current trends, stay abreast of changing technology and seek inspiration from industry leaders. A designer who avoids these activities – simply does not develop. The UX industry requires constant interest, inquiry, looking for inspiration and new research or design methods, comparing, as well as implementing innovations.
How to get inspired? Many people will recommend well-known portals for designers such as Dribble or Behance. There's one thing to keep an eye there. On these portals, you will find a huge number of case studies of projects from different industries, created by designers from all over the world. You'll see various points of view, but remember that anyone who creates an account there, can post their projects. Many of them are non-commercial projects, created "for the drawer" as part of a UX course or independently by people who do not work as a UX designer – and are, for example, just learning.
In such projects, the focus is often on the visual part – UI, and UX itself is left behind. There is a lack of research, business requirements, the definition of the problem, the purpose of the whole process, or users' needs, which makes the project may be visually appealing, but not necessarily well thought out and supported by research and data. So it's hard to talk about the good inspiration for a UX designer here. We can find much more valuable content in the case of studies from well-known UX agencies or even on the websites of companies considered to be at the forefront of user experience. We'll take a closer look at a few of them below.
How to recognize a good UX design
After all, the richness of the Internet allows you to draw inspiration from many sources (including Dribble or Behance – we do not negate them entirely). As we have written more than once – the basic characteristic of a good designer is the ability to conduct research and draw conclusions. This can also be translated into the ability to look for design inspiration. But what should a project that can be classified as good in terms of user experience present?
First and foremost, it should include a case study, which will present data from the research, user problem, business goals, and KPIs – metrics that will allow checking whether the project, once implemented, is achieving the assumed "success".

Example: Let's take an electronics store. The issue is a high number of cart abandonment by users. The goal of the project will be to find out the cause of this behavior and solve this problem.

After analyzing data from Google Analytics and hotjar, and conducting surveys with users, it turns out that their biggest problem is the lack of availability of the selected goods – which they find out only in the shopping cart, wanting to finalize the product order. The project will, of course, require more extensive analysis, research together with changes to the functionality of the interface. It is easy to deduce that here the factor measuring success after implementation will be a decrease in the number of shopping cart abandonments and an increase in conversions on the site (people visiting the site vs. people making a purchase).

Here, we have a clearly defined problem – both from a business and user perspective, we have a goal and established measures of success.

Just doing the research in the right way is not enough, of course – their analysis and results must translate into the final interface design. Therefore, during the case study, we pay close attention to whether the design meets the needs of users and solves the design problem.
A design that is good in terms of UX is also, of course, a design that will meet the requirements set by Nielsen's usability heuristics. We have already described them in detail in the separate article. Heuristics are universal principles that are a basic technique for analyzing interfaces for usability. By following, the designer will fully optimize both the appearance and performance of the site.
Of course, conducting comprehensive research, as well as nurturing and developing UX to a high level, requires a lot of money as well as time, as well as an experienced team of UX and UI specialists, developers, analysts and executives. Not surprisingly, very good UX can be boasted by large, international technology companies – such as Google and Apple.
Example of good UX design – Google
Google, which has been on the market since 1998, is certainly a great example of what good UX can look like. Google's search engine is one of the simplest tools available on the web. Its operation is intuitive and does not cause problems for the average Internet user. It meets the requirements derived from Nielsen heuristics – it is simple, clean, clear, and aesthetic. It does not contain unnecessary links, buttons or banners. It's instantly clear how to find your way around. What's more, you can see at a glance what it's for – search.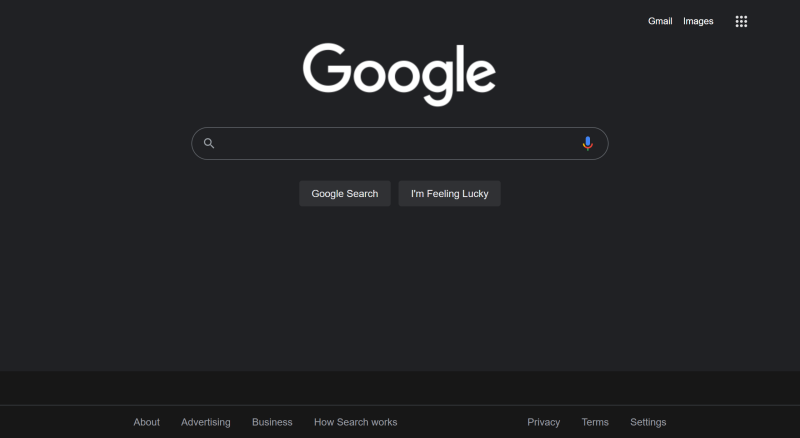 In addition, the search engine shows recently searched terms, suggests related searches and corrects us in case of a typo in the phrase we typed incorrectly. Thus, it responds to the users' needs and makes the whole search process as easy as possible for them.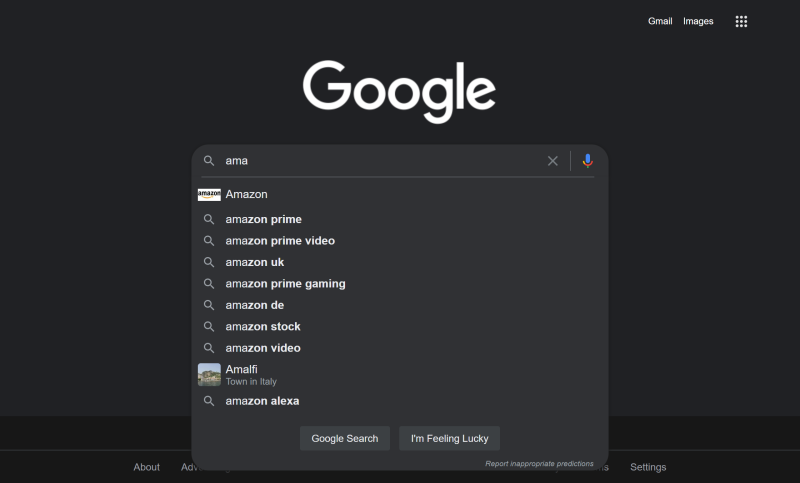 Example of good UX design – Apple
Apple's website is not only a beautiful design but also a carefully developed UX. The site has very easy, intuitive navigation. The navigation bar contains not only category names but also small images of products, which allows you to navigate the site quickly. The language used on the site is simple but creative. Without unnecessary description, it presents the specific value of a given product to the user.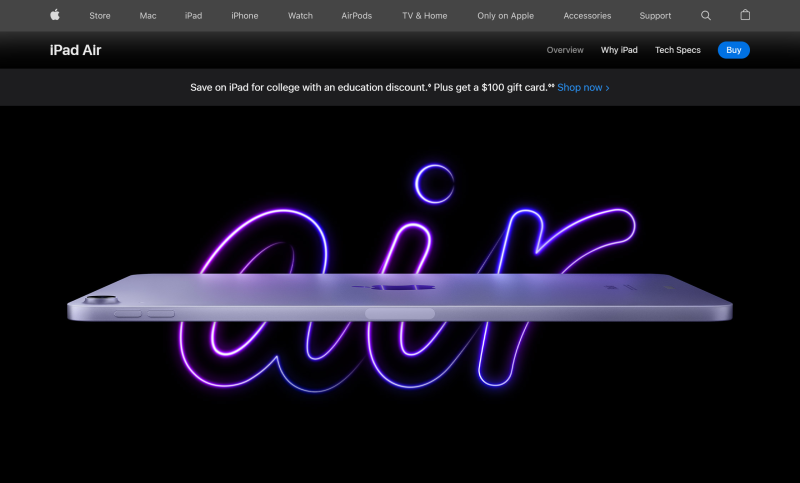 The site also enables you to compare products in a category to carefully choose the one that suits your needs. Apple places a lot of emphasis on an innovative but minimalist UI – that is, the look and aesthetics of the site – which, as we remember, is also one of Nielsen's heuristics, influencing the user's perception of the site and their experience with the product.
Interestingly, Apple shares design best practices on its site and provides downloadable mockups, educational materials as well as Human Interface Guidelines.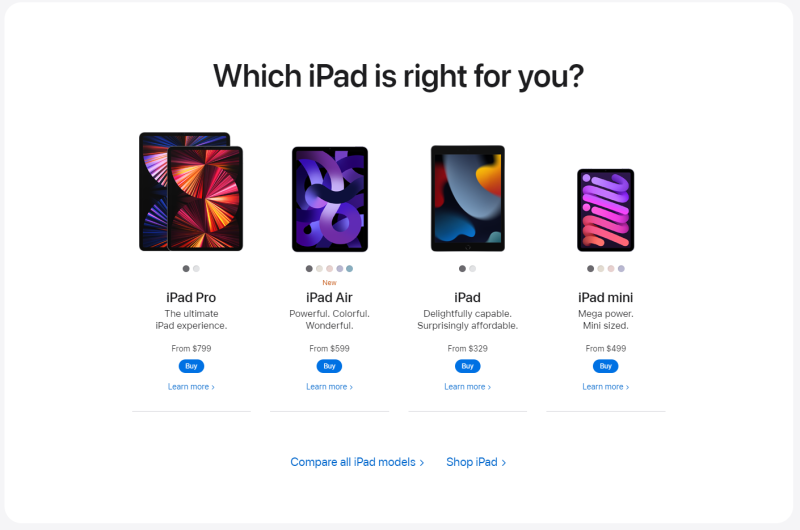 Example of good UX design – Airbnb
Since its inception in 2008, Airbnb (a platform for renting accommodation from private individuals) has been very popular among users – one of the main reasons is, of course, its well-designed UX.
The home page is neat and clear. In the middle you can see a search box – native to everyone, if only from Google search. So it's the use of a good pattern, already familiar to users, which makes the site intuitive and no one will feel lost. Another characteristic of good UX practice on Airbnb is the map view with visible prices next to the list of searched places. Airbnb lets you get all the key information in one place – the location of the house on the map, the price, its photos together with its name.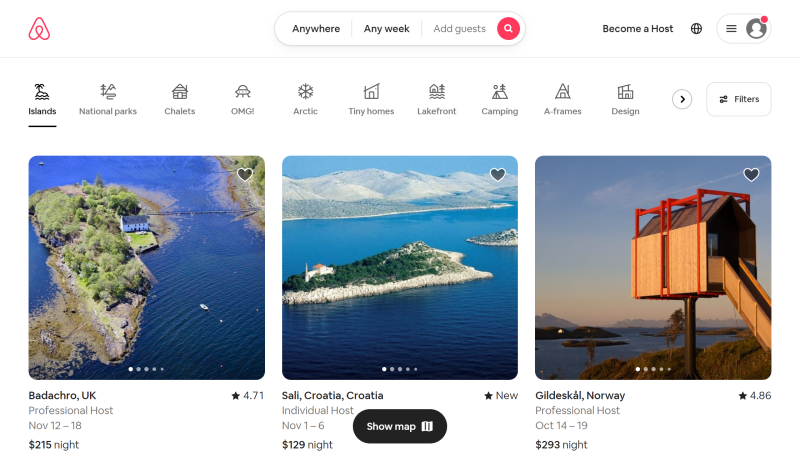 The site also takes a great approach to content – UX writing is at a very high level and conveys important information in a simple way. An example is a text "you won't be charged yet" at the time of the initial booking – the user gets a clear message that payment will not be charged until the booking is confirmed.
Airbnb, like Apple, shares best practices, interesting case studies and news from the world of design on its website.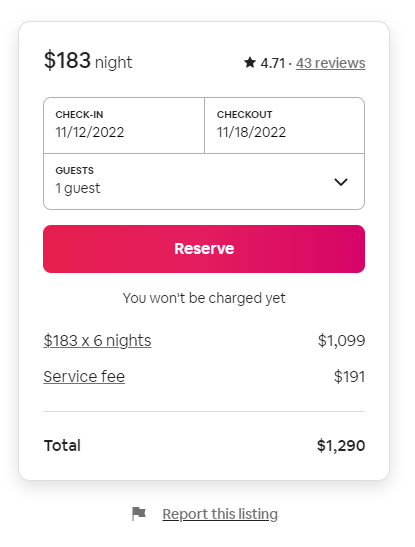 If you like our content, join our busy bees community on Facebook, Twitter, LinkedIn, Instagram, YouTube, Pinterest.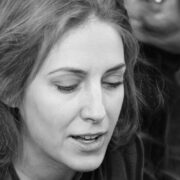 The ultimate UX Guide: