If you pursue a career in project management, get certified with IPMA! Read our today's article and learn more about the IPMA certification.
IPMA certification – table of contents:
International Project Management Association
IPMA (International Project Management Association) is an international federation of about 70 associations that gathers and certifies project managers all over the world. The organization concentrates on enabling the exchange of knowledge and experience for project management enthusiasts, as well as increasing the competences of people and organizations implementing project management.
IPMA was established in Europe, but currently, member organizations can also be found in Asia, Africa, Australia, North and South America and the Middle East. Thanks to the association, project management practitioners from all over the world can connect, share ideas, develop and effectively cooperate with each other. The federation also organizes international events and conferences addressed to project managers. One of them is an annual IPMA World Congress.
What is IPMA certification?
IPMA offers a four-level certification system (4LC) based on the international standard of individual competency guidelines and allows project managers to plan their career path as well as constant professional development. The certification bodies of the IPMA member associations are responsible for individual assessments and certification. The certification process involves several stages of candidate evaluation and is described in the International Regulations for Certification (ICR), available on the official IPMA World website. When candidates meet the competency requirements, they can apply for certification at a given level. Therefore, people at various stages of professional development can be certified.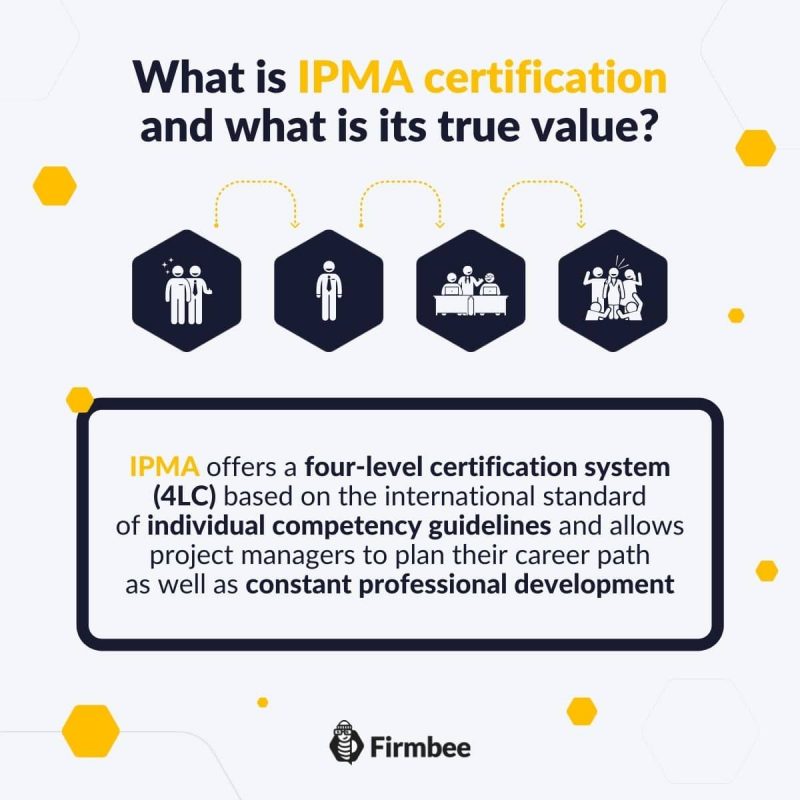 The real value of IPMA certification
Apart from International Project Management Association, the leading organizations that certify project managers include Axelos and Project Management Institute (PMI). Both Axelos and PMI certify in accordance with their own project management methodologies and standards: PRINCE2 and PMBOK.
The approach followed by IPMA, in turn, is not related to a specific methodology, but concentrates on the assessment of the Individual Competence Baseline (ICB) in terms of project, program and portfolio management. The IPMA Individual Competence Baseline defines 29 elements of competences in three areas: Perspective, People and Practice. They form a set of competences that a modern project manager should have. For this reason, IPMA is a very popular certification system which is valued internationally.
The IPMA certification is an excellent solution for both people who are just planning a career in project management and experienced managers.
The four-level system allows you to confirm your skills, test yourself, acquire new knowledge, as well as plan your further professional development.
If you dream of a career in international organizations , the IPMA certification will be a good choice since it is recognized around the world.
If you like our content, join our busy bees community on Facebook, Twitter and Linkedin.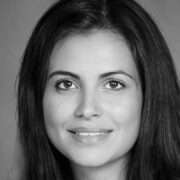 IPMA Certification: