IPMA offers four level certification 4LC scheme. What is assessed at each level? Who can obtain a certificate at a given level? Read the article to learn if an IPMA certification is for you and what level you can apply for. There are four levels of IPMA certification suited to candidate's individual competencies and experience in project management. Definitions of IPMA levels are determined by key criteria.
Four level certification 4LC – table of contents:
IPMA Level D
At the first level of certification, knowledge of all project management competencies in such areas as Perspective, People and Practice is only assessed. A candidate should also have skills to work in a project team. This level of certification is usually chosen by current and future members of project teams who would like to improve their competences and become a Certified Project Management Associate.
IPMA Level C
At IPMA Level C, team management in projects of moderate complexity is assessed by applying knowledge to all competence elements. The IPMA level C certification is for project managers who deal with moderately complex projects and for project team members. After passing an exam at this level, you are given a title of Certified Project Manager.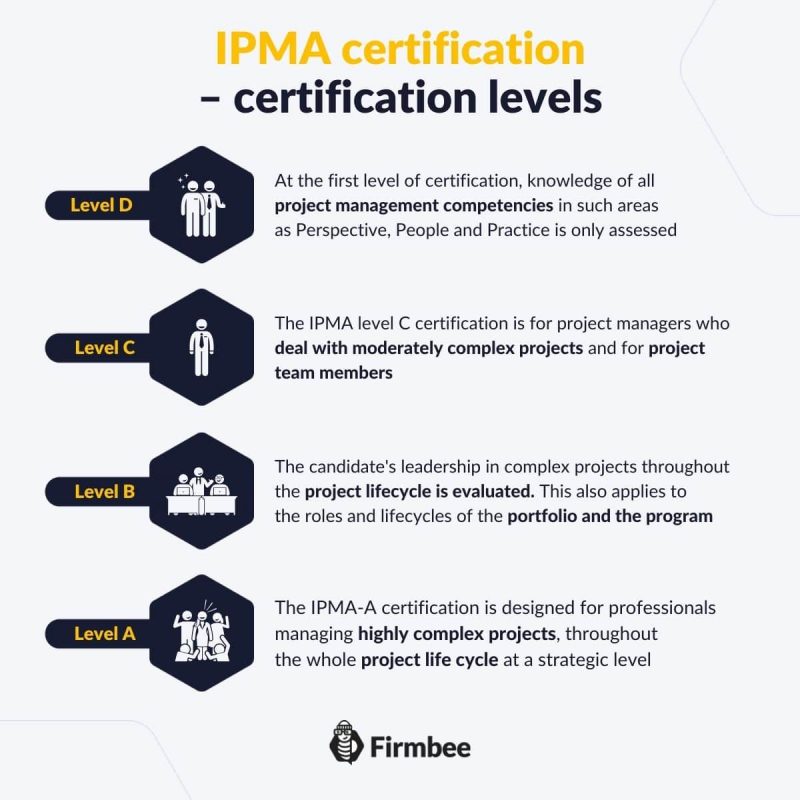 IPMA Level B
At Level B, the candidate's leadership in complex projects throughout the project lifecycle is evaluated. This also applies to the roles and lifecycles of the portfolio and the program. The IPMA-B certification is designed for experienced project managers who deal with complex projects, programs and portfolios. Achieving a certification at IPMA Level B allows you to get a title of Certified Senior Project Manager.
An IPMA certification at Level B requires that a candidate has worked in a complex project environment within an organization. The candidate needs to have at least five years' experience as a project manager within the last eight years. Three of those years must be in a responsible leadership position managing complex projects. Similar work experience in managing programs and portfolios is required to obtain the titles of Certified Senior Program Manager and Certified Senior Portfolio Manager.
IPMA Level A
At Level A, the candidate's leadership in very complex projects is evaluated. The IPMA-A certification is designed for professionals managing highly complex projects, throughout the whole project life cycle at a strategic level. Within the last twelve years, the candidate needs to have at least five years' experience as a project manager in a responsible leadership role in highly complex projects.
At least three of those years must be at a strategic management level. As with IPMA Level B, after getting the Level A certification, you can boast about the titles of Certified Project Director, Certified Programme Director and Certified Portfolio Director.
If you like our content, join our busy bees community on Facebook, Twitter and Linkedin.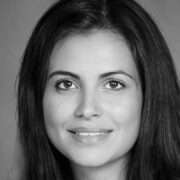 IPMA Certification: