The key to building a stable position on the market is to create a large audience, engaged in interaction with the shared materials. Huge competition, almost in every thematic area on YouTube, does not allow to produce poor quality content, based only on the correct content layer. To exist, you need to professionalize your work. One of the key steps to improve your productions is to professionalize your audio. So how to choose the right microphones for recording?
Choosing the right microphones for recording- table of contents:
Who is most likely to succeed in YT?
A unique idea and a vision for its implementation is one thing. The second issue is technical factors that can verify the efforts of ambitious creators. In the era of constant implementation of new technologies the average viewer expects high-quality stimuli that attract his or her attention.
It is enough to take a look at the works of leading ranking YouTubers to see fully professional equipment in their productions. The times when you could make a name for yourself by publishing content recorded with a smartphone of dubious quality without the use of, for example, ambient noise reduction in the sound recording device, are long gone. Investing in a professional streaming camera or a good microphone for a YouTuber is essential.
But what will be the characteristics of "good" equipment? Is there any objective basis for saying that the equipment will bring us success?
The data is clear: the biggest YouTubers, who boast a high number of subscribers, use professional sound recording equipment.
Sound quality is of great importance in terms of attracting viewers – voice modulation, recording clarity, noise reduction eliminates problems with conveying valuable content to your viewers.
Good sound quality and clarity are essential – it gives the creator confidence and professionalizes the channel.
Microphones for recording – universal or with a specific purpose?
It's no surprise that the most popular video creators on the Internet use at least a few microphones of various types. Some of them have a typical streaming purpose and are used, for example, to report gameplays from computer games. Others are used for studio recording, which makes them useful in the context of conducting interviews, recording podcasts or creating static video blogs.
Just as often, we can see so-called clip-ins, or professional tie microphones, which are characterized by omnidirectionality and are invaluable when you need to collect sounds coming from different directions (for example, when creating content outdoors).
A professional YouTuber has at least a few sound recording devices in his or her closet. Buying good equipment is a significant financial expense, but in most cases getting a device can be included in the cost of doing business. So if you run a one-person company, focused on creating content for multimedia portals, the purchase of a microphone can be safely included in the costs of running the business.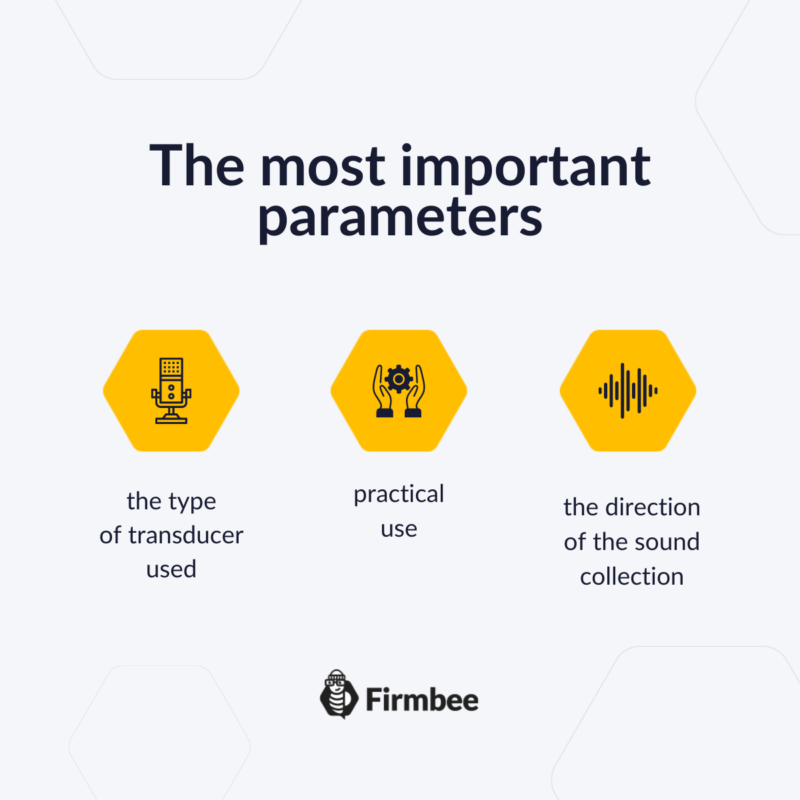 What is the biggest problem in choosing microphones for recording?
A big obstacle is the price barrier, which can scare novice creators. The financial expense for a good quality microphone is in the range of several hundred to several thousand dollars.
While in most cases the purchase of a device can be counted as part of doing business, in the case of an investment in a very expensive microphone, not commensurate with industry standards, the term "representation costs" may be triggered. These, according to the legal regulations, cannot be counted as business expenses.
What kind of microphone for recording will be suitable if our budget is not exorbitant? Let's focus on the three most important parameters:
The type of transducer used.

You can choose between condenser, dynamic, electret and digital microphones. Dynamic microphones have the simplest design and are able to withstand heavy loads and maintain effective performance even in the case of very high noise. Condenser microphones are the second recommended choice. These recorders are extremely sensitive to sound and are characterized by high sound quality – they are used in studio recording, among other things.

Practical use.

For gamers streaming their struggles, computer microphones will be the optimal solution. In the case of music creators, it is worth using vocal recorders. Journalists and video bloggers recording outdoors will usually use tie and reporter microphones. When creating content in a studio, a studio sound recorder will prove invaluable.

The direction of the sound collection.

The most popular microphones for recording are those with cardioid or condenser characteristics. A cardioid recorder is a good microphone for recording sounds from one direction, while a condenser mic is able to record sounds omnidirectionally. The difference is important in terms of the specifics and type of video creation.
Alternative voice recording option
In less demanding semi-professional productions you can successfully use a small microphone for recording, which has been built in another peripheral device. We are talking about popular gaming headsets or webcams with voice recorders. However, due to the need for miniaturization of equipment, while maximizing their usability, built-in microphones may prove to be insufficient in the creation of ambitious video projects.
The sound quality leaves a lot to be desired, and the lack of additional features, such as noise reduction or equalization, can have a negative impact on the final output on YouTube. Therefore, it can be said that the more professional equipment we have, the more effectively we "grow" in the eyes of the audience.
Check out our previous article in the series "Running a business on YouTube" here.
If you like our content, join our busy bees community on Facebook and Twitter!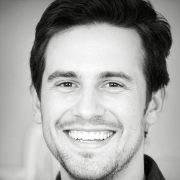 The most important questions
How important is a microphone for YouTubers?

Sound recorder is, next to the camera, an essential tool for a content creator on YT. As the most prominent examples show, good sound quality is an inherent feature of most youtube productions.

Can a YouTube recording microphone professionalize a channel?

Yes, viewers increasingly expect good sound quality, without unnecessary noise, unclear voices or unnecessary distortion.

Is a camera with a microphone for recording on YouTube be a good idea?

It depends on what kind of channel model we have adopted. If we stream only games, and our voice is the background for the game – this solution can work. In the case of studio, vocal or outdoor content, a separate microphone is an absolute must.