Using the resources of the Internet is the order of the day today. There is almost everything on the net. Social forums are filled with both professional and amateur advice. Still, breaking through the sea of information is sometimes not an easy task. Creativity and advanced implementation is the key to success. Do you want to start the adventure with affiliate marketing? Learn about the phenomenon of video content. How to make a simple affiliate marketing video? Take a look at our tips and tricks of the trade!
How to make a simple affiliate marketing video? – table of contents:
Videos sell!
Video marketing is breaking records of popularity. Why do we love this form of advertising? How does the video form win over the content? A huge advantage is an impact on the senses. It is also hard to find monotony when there is a picture and sound and all kinds of props involved. You can promote the video in many places.
As a rule, we do not duplicate every word of the content in different communication channels. However, a short note with a link to the material is highly recommended. You won't upload to YouTube what you upload to Instagram – reverse promotion is a natural procedure, though. Not everyone has time for long reads. After a long day it is easier for us to absorb entertaining content.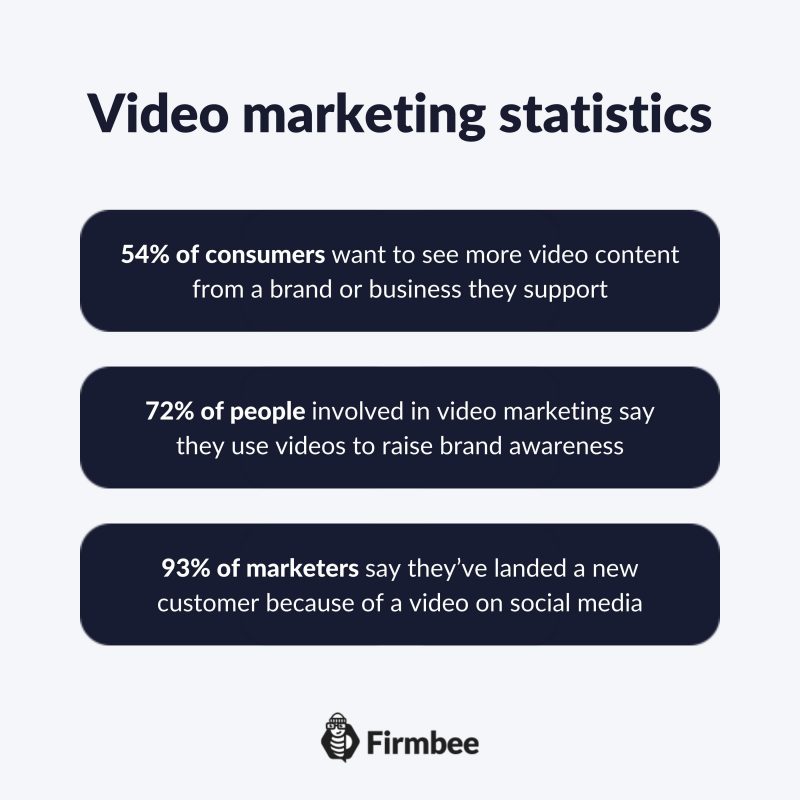 Shopping haul
In many environments, the so-called "shopping haul" is quite popular. Surely, you have met with similar material. The person promoting a product shows what he or she bought today. During the recording, a test of the product takes place. This may include, for example, trying on clothes and putting together a styling. A short presentation of a cosmetic product or a comparison of sweet snacks are other popular topics. It is difficult to find a universal principle of operation. The nature of the recording follows the group of recipients and the specifics of the industry. Fashion, cosmetology and food products like comparisons and experiments. Maybe your branch will love them too?
Tell a story
Behind both business and individual customers there is a person. To achieve satisfying results, you need to know your target audience and their needs. Only this way you can convince the viewer that you are advertising something they need. A proper affiliate marketing video should present a neat story. Adequate music, imagery and genuine emotion are mandatory. Your story must also have a specific message. A problem arises and you offer a solution. You can say goodbye to dry hand skin once and for all with a natural cream. Running shoes don't have to be expensive or elegant dresses uncomfortable.
The first impression
Start with flair. An interesting punchline is one thing. The user has to get to the ending and conclusions. Ask a question, encourage to action (call to action). A clear video description, carefully chosen thumbnail and catchy title are a must. Don't forget about all these points.
Look in the mirror!
Some of us are born speakers. Others need a moment of preparation to perform. Whatever your character, we recommend that you give yourself a chance to rehearse. Perform in front of yourself. Walk up to a mirror and see your facial expressions. Over time, recording will become completely natural to you. It can get stressful at first but practice makes perfect! Pay attention to your diction. No one likes to have to bend their ear with all their might.
Technical background
Don't be intimidated by the online community. Don't worry about the technical background either. The equipment must allow you to record a affiliate marketing video in decent quality – this is obvious. However, you don't have to be a Hollywood camera owner. Use what you have. The basics are camera/laptop/phone camera, selfie stick/stand, microphone or headphones with microphone. To edit the video, you can make the most of the software available on the web, which we covered in more detail in this article.
Lighting
We know that your affiliate marketing video will be created at home or outdoors – not necessarily in a professional studio. Here are some basic rules to keep in mind.
Make sure the background is natural and unobtrusive. A white wall does not look interesting, but a background full of gadgets can distract the viewer's attention. Classic solutions include a wall with a painting or a bookshelf, for example. In the open air, a meadow or a section of a path will also pass the test.
Seek compromise in terms of light. We invariably recommend daylight. Remember that its source should be in front of you, not the other way around. Avoid harsh colors!
Despite appearances, recording outdoors can be more difficult. Sunset can result in uninteresting tones. Constantly squinting doesn't look good either.
If you're performing on camera, stock up on mattifying blotting papers and transparent powder. This is an option for those who choose not to wear makeup (after all, it's not mandatory).

Professional video publisher
YouTube video description allows you to add as many affiliate links as you want. You may link not just one beauty product, but five and seven. It all depends on your affiliate agreement. One thing is for sure – YouTube and video marketing are powerful tools. Hence, telling stories with passion will not only be a great way to earn money but also a chance to improve your communication skills.
If you like our content, join our busy bees community on Facebook, Twitter, LinkedIn, Instagram, YouTube, Pinterest.