Even though YouTube is the largest video-sharing site in the world that has bred a plethora of successful enterprises, producing an attractive and popular video and joining them requires a lot of effort. It depends not only on the visuals and content of your videos but also on the title, description and credits. The content is always the most important, as they say, it's king, but it's also what you put in the description that may determine the position in search results and whether viewers will stay with you until the end of the video. What should the description include? What other elements influence the positioning of your content?
YouTube Video Description – issues discussed:
YouTube video description – why is it crucial and what is its function?
For most viewers, by far the most important element in deciding whether to stay on your video for longer is the introduction, or more specifically, the first 30 to 90 seconds. If you fail to capture their attention in that time, the chances of them continuing to watch your content and ultimately subscribing to your channel drastically decrease. However, elements such as description, title and hashtags also have an impact on how many people choose to click on your video when selecting it from search results. It's also the place they pay attention to after watching your video – for example, looking for a link to your social media or links to future content.
It matters not only how many people read or don't read descriptions, but the text on your page is also very important for YouTube positioning algorithms. It is based on the description, tags, or title that they will be able to match your material to the user's query in the search engine. A properly optimized YouTube description can be an effective tool in attracting new visits (especially from those who are not yet subscribed to your channel), as well as in redirecting viewers to your social media.
What should the description of a video on YT contain so that it reaches your viewer?
Of course, the content you create won't reach all audiences. So it's best to target the group of users on the portal who might be interested in your content. For this to happen, your video description should contain at least three elements:
a summary or clue of the inserted material, which will be visible under the title – especially important for users who use the search engine and thanks to the information contained there will be more likely to click on your material. Including a reasonable amount of key phrases can also be very important for search engine algorithms, but you should avoid over-saturating the description with them as the Internet giant is sensitive to such practices,
links – especially if you use other social media in your business – Facebook, Instagram or Tweeter. It is under the description of your video that is the best place to encourage your viewers to visit and stay with you for longer. It's also in the description that it's best to include links to source materials (research, media articles) that you refer to in your material. It's worth using shorteners to make them look a little more accessible.
until recently, the popular Youtube tags were almost completely replaced by hashtags, which are known from other social networking sites for searching specific groups of materials. You can use them both in the title of the video and its description, but remember not to overdo it and make sure they are related to the actual content of the video, and not just added to increase its popularity. Search engine algorithms do not like this and it can significantly decrease your video's results. Properly used hashtags will help users searching for content on a specific topic find your video.
Youtube description – what other elements to include
An increasingly popular feature that viewers will undoubtedly appreciate is a table of contents with links to a specific section. When viewers click on it, they are taken directly to the relevant part of the video, which allows them to find what they are looking for faster. This works well e.g. instructional videos or reviews, but using this option enlivens almost all materials.
When preparing a video description on YouTube, it's also worth remembering that they are divided into two parts – the one you can see right away and the one that appears only after you click "Show more". The first part should be interesting for the viewer and the second part should contain more technical elements such as links, hashtags, or table of contents. This will make the description clearer and more attractive to the viewer.
In addition to the description itself, the title of the video is also important – if chosen skillfully, it will not only encourage viewers to read the content, but it will also be a hint as to what they can expect. Thanks to this more of them will watch your content to the end, which will improve your position in search results (videos that are not watched to the end are positioned worse by the algorithms). The title should work with the description, providing a clear and concise answer about the video content they are describing.
A fairly new and increasingly common tool are cards that are displayed while watching a video. With the right formatting, they can be a natural complement to the content discussed and combined with a call to action, they can be an effective tool to encourage viewers to read other content (also on channels you collaborate with), subscribe, or visit your company website.
An extension of this idea is also the end screens, which can appear in the last 5 to 20 seconds of a video and can redirect to further content on the channel, promote your website, products or campaigns you are participating in.
YouTube video descriptions – what to avoid?
In the pursuit of new viewers, it's not hard to make mistakes – some of them may result in the removal of the video from the site, while others may simply worsen the results. Any bending of reality, e.g. by adding hashtags that have no relation to the content of the video or misleading descriptions and titles will be easily detected by the algorithms.
Even if for a moment you manage to gain more visitors in this way, the profit would be poor, because they will not watch the content until the end, which will translate into advertising revenue. Moreover, not misleading your viewers is one of the requirements for your content to be featured in the "tab for the time" – which would bring you a bigger audience.
You should also scrutinize your descriptions, hashtags and titles for vulgarities, sexual and erotic overtones, and potentially offensive content. Their presence may not only discourage potential advertisers from establishing cooperation but even result in removing the material from the website.
Another common mistake is overloading descriptions, tags, titles, or hashtags with keywords. Contrary to what you may think, this will not improve your position; once recognized by search engines, it will significantly worsen the chances of your added video being found.
Check out our previous article in the series "Running a business on YouTube" here.
If you like our content, join our busy bees community on Facebook and Twitter!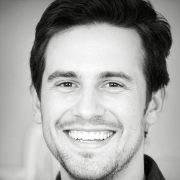 The most important questions
What do you gain thanks to an optimized description?

A well-prepared description is a great way to inform viewers about the content of the video you've added, as well as a way to make it relevant to search engine algorithms, which can improve its position in search results.

What are the key elements of a YouTube video description?

In addition to a concise description of what can be found in your material, it's a good idea for the description to include hashtags, a table of contents, keywords (not too many) and links to your social media.