The benefits that the 21st century has to offer never come without strings attached. One of these costs is the ubiquitous rush of stimuli and the resulting difficulty in focusing on the here and now. This in turn translates into hampering key elements of functioning, which include work or study. Surely you know the situation when a notification you glanced at made you launch an application you were supposed to use for a while. A while became dozens of minutes of scrolling through your feed without much thought. This is exactly the scenario that the Pomodoro method, supported ironically by mobile applications, is supposed to alleviate and tackle. Its principles aren't focused on increasing the feeling of guilt to change behavior but reinforce positive performance. If you feel like trying out one of these apps, read our brief review of the top 5 Pomodoro apps of 2023.
Pomodoro apps – table of contents:
Pomodoro technique – what is it and how do applications support it?
The Pomodoro technique belongs to the group of concentration techniques designed to increase the efficiency of the work done and maximize the accompanying rest. As you read these words, you're probably wondering if this is even possible. It turns out that it is. To achieve this effect, it is necessary to follow a certain principle of self-discipline, thanks to which the organization of your activities will rise to a completely different level. It sounds a bit lofty; however, the mechanism is very simple.
The Pomodoro method consists of dividing your working time into certain sections – 25 minutes of work or study, during which you cut yourself off from any stimuli (turn off notifications, lock the door, inform household members of your unavailability, etc.) and 5-minute breaks after each of these cycles. After completing four of them, it's time for a longer break (depending on the model adopted, it can last from 20 to 30 minutes), after which the countdown starts from the beginning. What is important, during the breaks it is strictly forbidden to return to the tasks performed within the Pomodoro system. As you can see, this technique is not complicated, based on simple mechanisms – elimination of any "distractors" and rewarding for the effort made.

But how can mobile apps support Pomodoro practitioners?
It turns out that thanks to various functions they can strengthen concentration and enable to monitor the progress made. There are options such as Internet connection cut-off during tasks, sound notifications informing when a certain period of time has passed, a sound layer influencing focus, additional widgets to control time, graphs and statistics with the help of which one can see the progress, etc.
Below we present a list of the 5 best Pomodoro apps that will help you to complete your tasks quickly, effectively, respecting your energy and time.
List of the 5 best Pomodoro apps in 2023
Focus Keeper

This iOS application is as simple, yet fun, as the Pomodoro method itself. The clear interface grants you full focus on the task at hand and a recap of your results to get the feedback.

Tide

Tide is a Pomodoro program available for IOS and Android users that includes one additional feature that should be of interest to those who find learning disturbed by… silence. The application emits the so-called "white noise", which includes the sounds of the ocean, rain and forest, which have a soothing effect on the human mind letting it concentrate with ease.

ClearFocus: Pomodoro Timer

It's a Pomodoro app, available for Androids, that offers task-supporting features such as the ability to select color options, a Wi-Fi lock to avoid possible distraction during a dedicated study or work cycle, the option to customize the duration of each component within a full hour-long Pomodoro cycle, and an analysis of past results achieved using this method.

PomoDone

It is a Pomodoro application created for iOS and Android but also for desktop OS. They offer Windows and Mac apps as well as a browser extension (quite advanced with possibilities to block websites while the timer is ticking and to embed timers into project management tools. This app will certainly appeal to people who use task management tools daily. Likewise, it is integrated with many such programs, so it is possible to synchronize the data contained in them and easier manage subsequent projects.

Timork

It is a Pomodoro program to manage your time in even more detail – broken down into smaller tasks and their components. The application also offers a built-in reward system, with the help of which you can further strengthen your motivation and watch your progress as you reach new levels. The rewards earned in this way are also the currency with which you can unlock new functionalities within the program. Timork is available for Windows 10, Windows 8.1, Windows 8, Windows XP, Windows Vista, Windows 7, Windows Surface Pro and Mac OS 10.11.

How to choose the right Pomodoro app?

Of course, the selection of Pomodoro applications is not limited to the five described above – there are many more solutions on the market. When choosing the right app, consider the following factors:
Available features – the app should have basic features like timekeeping, playing sounds and images, and tracking progress. Also, pay attention to the additional solutions it may offer.
Interface design and appearance – the app ought to help you, not hinder your work, so it should have an intuitive and clear interface.
Price – Pomodoro apps come at various prices. You will find both free and paid solutions. So it's up to you, your needs, and your capabilities to decide which one you will choose.
Pomodoro apps – summary
The Pomodoro method is a simple yet effective mechanism to streamline your daily task. The applications available on the market enhance it even further by automating its execution relieving its user. It is also worth taking advantage of their additional features to see even more satisfying results.
If you want some more tips on time management, read our article where we we take a closer look at this topic.
Do you find our content useful? Join us on Facebook and Twitter and never miss a post!
Want to make your work more efficient? Try Firmbee, a comprehensive project and team management tool. The system has practical features that will let you:
create personalized to-do lists,
organize your team's work in a transparent way (using Kanban boards),
assign statuses and prioritize tasks,
store all your contacts and documents in one place.
Sign up for a free account and see how Firmbee can increase your productivity.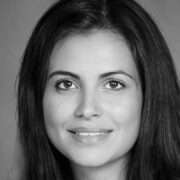 The most important questions
What is a Pomodoro?

Pomodoro is a technique of focusing on the task at hand to increase the efficiency of work and maximize the accompanying rest.

Which Pomodoro apps are worth using?

Some of the best Pomodoro apps include: Focus Keeper, Tide, ClearFocus: Pomodoro Timer, PomoDone and Timork.