AI is generating more and more realistic images, and we are becoming more proficient with the tools that allow us to create them. As a result, product, advertising and lifestyle graphics perfectly tailored to the needs of our online stores are created in no time. But what AI tools should we apply to harness the potential of artificial intelligence to design graphics for e-commerce?
Advertising graphic design – table of contents:
Types of graphics used in e-commerce
Many types of graphics are used in e-commerce, but three categories stand out:
Product graphics – are used to present a product attractively. They can be packshots, which are close-up images of products, usually presented on a white background; images which are pictures of products in the context. For example, DALL-E 3 in ChatGPT Plus allows you to generate realistic product visuals based on a verbal description. You can then work on them by adding more clues to get optimal results,
Advertising graphics – banner ad, sponsored post or e-commerce social media graphic? Programs such as Canva AI Image Generator or ideogram.ai allow you to generate creative advertising tailored to your advertising message in a matter of moments.
Lifestyle images and visualizations – present the product in context, showing potential interaction between the product and the user. AI tools such as Midjourney allow you to create realistic, wildly effective scenes involving your product.
To all those who are already planning to fire the graphic designer and replace him with artificial intelligence, we must say STOP at this point. The tools we describe give great results. However, it is often the case that details that determine the consistency of our brand need to be corrected manually. Or it is necessary to adjust the resolution or crop the image properly. But which tool should we use to quickly create e-commerce graphics that require minimal editing and are best suited to our needs?
The simplest AI tools for creating graphics for e-commerce
You don't have to be an AI expert to start using its potential in graphic design. Here's an overview of the simplest tools that anyone can use:
ChatGPT Plus with DALL-E 3 (https://chat.openai.com/) – this latest tool is trivial to use. Because you don't have to describe everything in one prompt, you can refine the results by explaining to the chatters what they should improve. It works brilliantly when graphics are to include text elements: banners, branding, memes, and cartoons. All you have to do is describe to ChatGPT what kind of graphic you want and what text it should contain to generate it in DALL-E 3.

Source: ChatGPT Plus with DALL-E 3 (https://chat.openai.com/), prompt: Marta M. Kania

Canva AI Image Generator (https://www.canva.com/ai-image-generator/)- allows you to easily turn text into a ready-made advertising graphic, such as a banner or social media sponsored post. All you need to do is select a template and enter your advertising text.

Source: Canva AI Image Generator (https://www.canva.com/ai-image-generator/)

Bing Image Creator (https://www.bing.com/create)-This free tool also runs on DALL-E 3 from OpenAI. It is perfect for creating realistic product visualizations for e-commerce. It has another advantage – an expanded gallery, where when you hover over an image, it displays the prompt that allows it to be generated. This allows us to be inspired by specific text prompts and adjust them to our own needs.

Bing Image Creator also can create a ready-to-publish graphic, such as a post on Instagram, from the generated image. This can be done with one click, directly in the browser, using the Microsoft Designer tool (https://designer.microsoft.com/).

Source: Bing Image Creator (https://www.bing.com/create)
But how can you best harness the potential of these simplest AI tools to design graphics for e-commerce? Here are some tips:
Determine exactly what type of graphic you want to create – should it be a stock photo or maybe a hand-drawn drawing? This will help you choose the right tool and parameters.
Use the templates and graphic elements that are available in the tool. This will make it easier for you to get started and save time.
Don't be afraid to experiment. AI is capable of generating a wide variety of graphics; perhaps your store will feature seasonal graphics, or you're facing a change in product presentation style.
Advanced graphic design tools for e-commerce
If you've become accustomed to visual creation tools and need more, it's time for more advanced artificial intelligence solutions.
Adobe Firefly Image 2 (Beta) (https://firefly.adobe.com/)-This latest tool from Adobe can be tested for free, and the highest level of confidence among AI tools is encouraged to try it. Ideal for designing key e-commerce graphics, such as product images. Adobe Firefly uses AI models trained on images from Adobe Stock, which is openly licensed and public domain content. This allows us to create images that we can certainly safely use for commercial purposes. Firefly can be used in multiple languages, making it easy to work with if you are not fluent in English. Importantly, it is integrated with Adobe applications such as Photoshop and Illustrator, making your work easier and speeding up your workflow.

Source: Adobe Firefly (https://firefly.adobe.com/)

Dream Studio (https://beta.dreamstudio.ai/dream) based on Stable Diffusion, gives you full control over AI image generation parameters. You can precisely specify the desired style, composition and even the number of iterations to get the best result. With Dream Studio, it is important not only to be able to describe what should be included in the graphic but also to add "negative prompts," i.e. unwanted elements.

It is also worth looking into the possibility of uploading an image to inspire the designed graphics. In the case of advertising images, it can be a packshot, to which we will add in words the appropriate context for the presentation.

Source: Dream Studio (https://beta.dreamstudio.ai/dream)

Midjourney (https://www.midjourney.com) – Midjourney could not be missing from the list of advanced AI tools for creating e-commerce graphics. Although a bit inferior for product images, it is great for generating creative lifestyle images that attractively present the product.

Source: Midjourney (https://www.midjourney.com)
How to exploit the full potential of these advanced AI tools to create e-commerce graphics? If you want to use them fully proficiently:
Invest in a course or tutorial that will teach you how to exploit the tool – it's worth tapping into the knowledge of more experienced graphic designers using artificial intelligence, and peeking at the prompts they use to get the best results,
Practice to learn how to get the most out of the tool – practice, but also repeat – as it is often the case that the same prompt entered a second time gives much better results,
Don't be afraid to work with a graphic designer to help you realize the tool's potential – just as with simple tools, advanced ones sometimes produce results that benefit from the touch of a human hand.

Summary
Programs adopting AI allow you to generate graphics in no time – from simple icons to sophisticated illustrations and realistic photos. With just a few words, the algorithm can create a design ready for use on social media, a website or product packaging. This is a huge change for everyone involved in graphic design.
The choice between simpler and advanced tools depends on the specific needs of your business. These easier-to-use platforms offer speed and user-friendly interfaces, but if you want complete control and sophisticated quality, it's worth investing in advanced tools. In any case, the potential of AI in graphic design for e-commerce is enormous, and the right tools can greatly simplify the process, allowing you to focus on other aspects of running an online business.
If you like our content, join our busy bees community on Facebook, Twitter, LinkedIn, Instagram, YouTube, Pinterest, TikTok.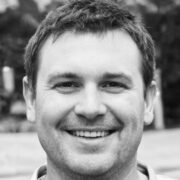 AI in e-commerce: