Enterprises must be efficient and reliable, so it is necessary for them to have a solid team of experts. It is the HR staff that have unique skills and knowledge on how to effectively acquire new employees. In the following article, we will present top 9 ways to recruit employees.
Effective recruitment – table of contents:
Make a detailed job posting
A survey carried out by Indeed indicates that for 52% of respondents, the quality of a job description influences their decision to submit an application. A thought-out and attractive message will quarantee numerous applications and attract candidates that meet recruitment expectations.
How to create an engaging job advert? Here are some tips:
make a list of required skills and qualifications so as to limit the number of applications and focus on matching talents,
clearly explain the compensation scheme,
provide a specific job title and make sure it contains suitable keywords,
describe the role and list a few of the main responsibilities,
present values, philosophy and organizational culture of the company.
Design an internship program
Developing a successful internship program will let you attract top young talents who might join your team full-time when the internship ends. It can be treated as a trial period to test and evaluate the candidate's progress. Since interns ought to have a chance to do a wide range of jobs within a company, job shadowing should be an essential part of any internship program. This is a type of training where a student observes more experienced employees, learns how the institution works and draws conclusions. Such a strategy shapes a strong relationship with a company and can generate huge savings when it comes to future recruitment processes.
Organize company events
Company events are a great opportunity to meet new interesting job candidates. For example, job fairs let them get to know the company and speak to current employees. Therefore, employers should carefully describe the ideal candidate profile so as to attract top-notch talents. Business events held over breakfast are another form of meetings with potential co-workers. They are organized primarily for business owners and entrepreneurs who want to exchange experiences and offer specific services.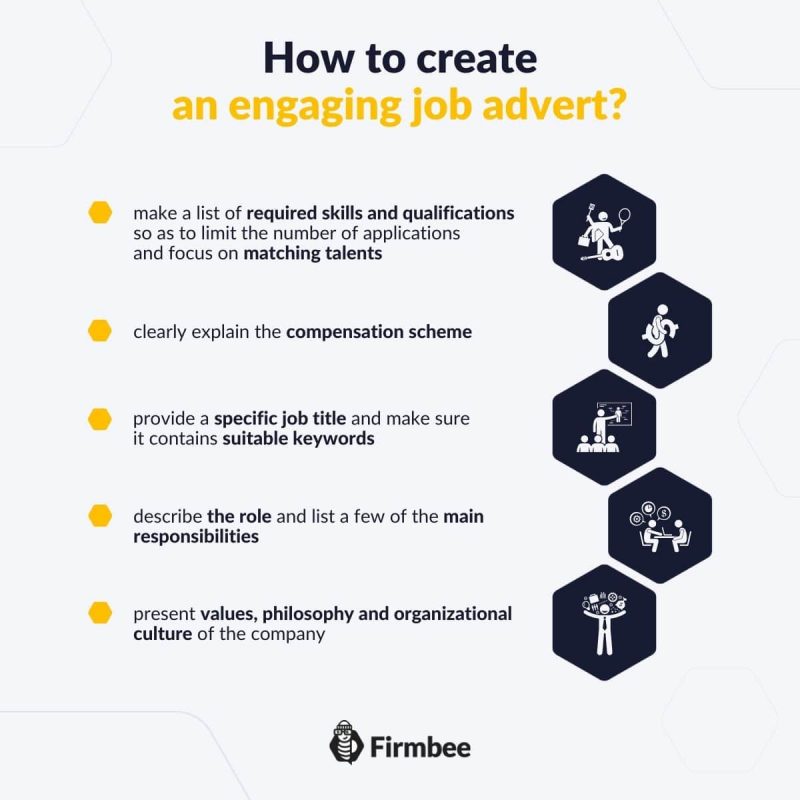 Implement an employee referral program
Referral programs can generate a number of benefits for both current and future employees. Current employees may know other highly capable professionals, which eliminates the need to conduct external recruitment campaigns. A direct referral is immediately rewarded, so a refferer feels recognized and appreciated.
A future candidate receives a personalized job offer and the possibility to join the team. Such a person can consult working conditions, and the received feedback is based on practice and real experiences. Referral programs are also beneficial to companies since they help them create an engaged workforce and increase employee retention.
Increase social media presence
Nowadays, social media play a crucial role in the recruitment process. A survey conducted by Express Employment Professionals indicates that 71% of leaders and decision makers view social media as a valuable tool for acquiring prospective candidates. Published posts can be a source of information about the position and required qualifications. Shared videos let the employees learn more about their future colleagues and possible duties.
LinkedIn is a portal for employees and employers, so it is an excellent source of attractive candidates. It has got almost 700 million users, 45% of which are regularly active. The network is a powerful HR tool which offers a number of options that facilitate the recruitment process. By 2025, 75% of global workforce will be represented by generation Y. According to Adweek, the portal in question unites over 85 million representatives of this generation, which constitutes an abundant talent pool for all recruiters.
Use employment agencies
It should be noted that not every organization runs its own HR department. In such a situation, employers should turn to a specialized employment agency. Thanks to it, they will not have to allocate additional funds to conduct recruitment processes and can concentrate on handling current orders, supporting customers and acquiring new ones.
Post on popular job boards
Posting a job on the website is practical and cost-effective as it helps to reach out to a wide range of audiences in a nick of time. Job portals make life easier for both employers and job seekers. Candidates get an effective job browser with suitable parameters, and recruiters get a tool thanks to which they are able to filter out the most qualified applicants.
Hire from within
Internal recruitment is a growing trend. Your existing employess got their jobs for a reason, so there is a lower risk of hiring the wrong person. Also, they are already familiar with the way your business operates. There are various ways of hiring from within, e.g. promotions, transfers and changing freelancers into full-time employees. Such a solution is cost-effective as you cut down on external recruitment charges. It is also a real time-saver since you no longer have to browse through hundreds of resumes from recruiters.
Take advantage of your contacts
Contact employees that have worked for you earlier, but left whether for personal or professional reasons. There are plentiful pros of rehiring past employees. This technique reduces the risk of hiring the wrong candidate as the HR department gets an insight into the former employee's past performance and achievements.
Another advantage is the economic aspect of the whole procedure and its dynamic pace of implementation. There is a high probability that the boomerang employee won't need a full training, which will not strain the company's budget. Rehired employees also need less time to adjust to a new role because they already know how the institution works and have existing coworker relationships.
Summary
The right candidate is key for the development of each corporation. Presented ways of recruitment will help your organization succeed and guarantee getting a rich pool of highly qualified professionals. Since ideas for recruiting are endless, HR experts should first analyse them and then implement a recruitment policy that best suits their needs.
If you like our content, join our busy bees community on Facebook and Twitter.