Sales have ceased to be a one-off act of trust and turned into a long-lasting process of building a lasting relationship with the consumer. And the place to forge such bonds has become social media. Facebook, Instagram, Twitter, Linked In, Snapchat, and – most recently – TikTok are platforms that are at the forefront of soliciting users' time, so brands simply can't ignore them in their sales efforts.
What is social selling – table of contents:
Social networks, the aces of advertising, for several years now have been trying to diversify their sources of income by providing features that support sales. How to use them and benefit?
The sales potential of social media was still a hot potato in the marketing industry a few years ago. And at that time, the majority considered social media benevolent to brand awareness, not sales. The tides have changed and so has the behavior of Internet users buying online.
What is social selling and what can it do?
Social selling boils down to conscious activities aimed at building a brand in social media. Activities that include both direct sales with the use of functions provided by social media platforms, as well as the targeted increase of traffic to the store's website.
Why include social media in your sales strategy? It is simple: because they work. In a recent survey conducted by CSO Insights and Seismic, one in three B2B professionals said social selling tools increased the number of leads they had to work with, and 39% said social tools reduced the time spent researching accounts and contacts.
Social selling, although most talked about in the B2B segment, also works for B2C brands. For everywhere it is about trust between both parties to a transaction, so harnessing LinkedIn as well as on Facebook or Instagram seems a natural choice. Particularly the latter, for "visual" brands, i.e. fashion, interior design, gastronomy, or cosmetic purchase, LinkedIn.
What e-commerce functionality does social media offer?
Call to Action (or call to action) "Buy" in posts
Advertising that enables the addition of a clear CTA encourages consumers to take any action the advertiser cares about, such as making an appointment at a showroom or purchasing a product in a store window.
How to construct an effective CTA ad? First of all – you have to remember that you have a few microseconds to get your users interested. During this time they have to understand your message and follow it. So there is no place for sophisticated metaphors and mysteriousness. Communicate concisely and unambiguously about the values your product will bring.
TIP: Choose the CTA that best fits the goals you want to achieve. Facebook offers, for example:
CTA: View Offer or Buy Now

Business purpose: to schedule a visit or make a reservation through your site.

CTA: Make an appointment now

Business purpose: to contact people on Facebook Messenger or through another form of contact (email, phone).

CTA: Call now, Contact us, Email, Send a message or Sign up

Business objective: to encourage your audience to download your app or play your game.

CTA: Play the game or Use the app

Business objective: to encourage your audience to watch an informational video or read more about your company on your website.

CTA: Learn more or Watch video

Business objective: to encourage your audience to shop on your site.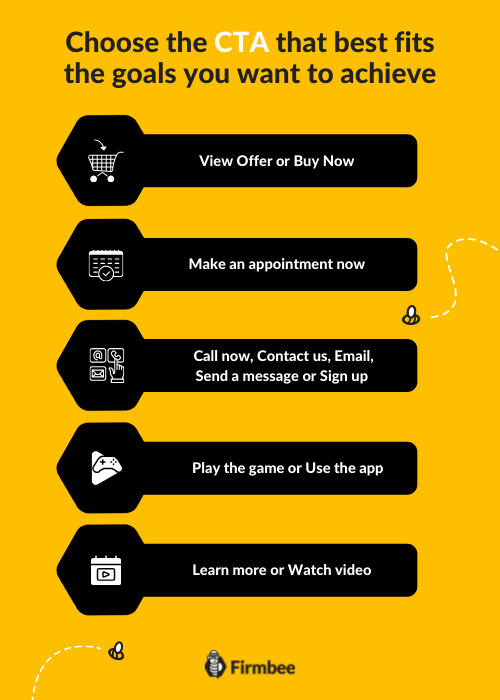 Instagram Stories reveals its new Stickers feature
As one of the most engaging social media in the world, Instagram is a must-have platform for brands, especially those that provide image-based content. Especially, since it has been taking great care of to foster communication of online stores. How? One of the most important functions is tagging products shown in photos.
Instagram Stories Stickers are available in ads broadcasted in a user's Feed, on Instagram Stories, and in the "Explore" tab. When a customer taps on a product tag, they will be redirected to that product data page, which will include additional product images and data, similar products, and a link to a mobile site where they can make a purchase.
Instagram Checkout, or shopping without leaving the app
By releasing the Instagram Checkout feature at the end of March 2019, Instagram has gone one step further. Indeed, the feature, which for now is being tested in the US market, allows users to purchase without leaving the app. A user interested in a particular product will no longer have to move to a store page to make a purchase. Just go directly to the checkout, select "To Checkout" and enter payment details. Among the companies that are testing how Instagram Checkout works in practice are Oscar de la Renta, Michael Kors, MAC Cosmetics, Adidas, H&M, Nike, or Zara.
Facebook Marketplace
The marketplace is a platform that allows users to sell and buy goods locally. It's connected to Facebook and all you have to do is click the store icon to use it. How it works. On the noticeboard, sales offers available in the user's immediate vicinity appear, although they can also be sorted by: location, category, or price, among others. Facebook does not mediate in any way the transaction or payment, so the details are always agreed directly between the seller and buyer.
The Marketplace function is targeted at the C2C segment, and using is beautifully simple: to publish an ad, you just need to add a photo, description, price, and location.
The importance of mobile in social selling
The use of social media in sales must be preceded by the optimization of the website for mobile devices. This is an absolute must, considering that more and more social media users access social media via smartphones. According to Statista, in January 2019, about 61 percent of users in North America accessed social media via mobile, while the global social media penetration rate was 42 percent.
The benefits of social selling
Social selling plays a crucial role in the companies' sales processes due to measurable results that this strategy can bring, such as:
Increased sales. By leveraging social media platforms and engaging with potential customers directly, companies can expand their reach and generate more sales opportunities.
Acquiring loyal customers. Building customer relationships through social selling can increase customer loyalty.
Shortened purchase path. Social selling streamlines the buying process by providing information, addressing customer concerns, and facilitating transactions.
Building positive brand equity. Social selling contributes to the development of a credible brand image and fosters long-term relationships with customers and business partners.
Engagement and action. Reaching customers is not enough. It's equally important to engage them and encourage them to take action. Social selling has the potential to sustain consumers' interest and motivate them to choose your products or services.
Data collection. Social selling enables companies to collect valuable data about customers' preferences, behaviors, and needs, which can be used to create a more effective business strategy.
Cost-effectiveness. Running a social media profile is generally free, and many activities associated with social selling are relatively inexpensive compared to traditional sales strategies.
The drawbacks of social selling
However, social selling also has some drawbacks, for example:
Fierce competition. Many companies recognize the potential of social selling, which leads to market saturation. Standing out and gaining a competitive advantage can be challenging. Relying only on organic lead generation may not be enough at some point. Therefore, it's advisable to allocate some budget for paid advertising, which can help enhance your marketing efforts.
Negative user feedback. Social media platforms allow users to express their opinions freely, provided that they comply with the platform's guidelines. Therefore, you must reckon with the fact that not everyone will like your product, service, or published content, and they may express it in public. It is crucial to respond to such comments promptly, provide high-quality customer service, and proactively address any potential errors. Such an approach is essential for maintaining a positive brand image.
How to leverage social selling in your company?
Creating an effective sales process takes a lot of time and effort. However, the results you can achieve are certainly worth it. What actions should you take to meet your company's strategic goals efficiently and maximize your profits?
Set up Google Alerts for specific keywords ( brands, products, or people) to monitor the web and stay updated.
Focus on a particular target group and try to understand them thoroughly. This way, it will be easier for you to create personalized messages and engage your audience.
Be present on social media platforms, forums, and groups related to your industry. These are fertile sources of information about potential problems, needs, and opinions, which you can later use in your strategy.
Remember to communicate your USP clearly. Demonstrate how your product or service provides the unique value that your customers are looking for. Build a credible brand image by sharing valuable content from trusted sources and creating your own informative materials, and presenting yourself as an expert.
Interact with your followers. Respond to their questions, and comments. You can refer to the issues they raise in future posts. Be helpful and provide the information they need.
Create valuable content. You can run a company blog, write an interesting e-book, organize a webinar, record a video or podcast, etc. This will let you position yourself as an expert in your field. Share the content you create on your social media.
Use more than one social media platform. However, remember that the communication channel should be tailored to your company's profile and the audience you want to reach. Also, the content you publish should be diverse. In some places, adding visuals may be more effective, while in others, an article or a short video might work better.
Regardless of the type of platform you choose to promote your company, it is crucial to properly optimize your profile. Use a high-quality and professional-looking profile picture, place a link to your website, provide accurate contact details, and regularly publish engaging content.
Build a community. Encourage interaction and discussion among users. For example, you can create a Facebook group where customers can share their opinions and experiences.
Use the Social Selling Index, which measures sales potential on the LinkedIn network. The value of this index is influenced by several factors, such as building a professional image, engaging with insights, and getting more connections. Other metrics that are worth paying attention to include an increased number of website visits, higher user engagement, and an increase in the number of likes within a specific period or since the start of a campaign.
Start selling multichannel, allowing customers to purchase your products not only through the website but also through e-commerce platforms and social media.
Consider affiliate marketing. Collaborate with online creators who, thanks to a large following on social media, can promote your products and brand.
Allocate part of your budget to invest in paid promotion, which can help you increase your company's visibility and sales.
Summary
Social selling is a rapidly growing sales channel that presents many opportunities for small and medium-sized companies. It's worthwhile to leverage this trend to attract new customers, enter new markets, generate profits, and position yourself as an expert online.
If you want to stay in touch, join our Facebook community!