A chief financial officer (CFO) plays an important and responsible role in the structure of the entire organization. Therefore, they should possess a number of necessary qualifications and skills. In today's article, we will discuss the CFO's responsibilities, the average salary, and the requirements for candidates applying for this position. Let's get started!
Chief financial officer (CFO) – table of contents:
What does a CFO do?
The chief financial officer is a senior-level manager who is responsible for managing financial operations in the company. This is an extremely important function, second only to the CEO or chief executive officer.
CFO's roles and responsibilities
The chief financial officer is responsible for ensuring that the organization has adequate resources, which it then will allocate to achieve its goals. As part of this responsibility, the chief financial officer engages in several tasks to oversee the financial affairs of the entire company. The chief financial officer's key duties may include:
tracking financial operations in the organization,
analyzing the profitability of planned and undertaken tasks, as well as proposing corrective and improvement actions,
directing and overseeing the work of the financial department,
assessing the financial risks and possible profits,
contacting with stakeholders, e.g., bankers, investors,
making recommendations on mergers and acquisitions,
approving financial reports,
advising other directors on strategic matters relating to the company's finances.
The role of a chief financial officer has changed considerably over the years. Initially, the CFO's responsibilities were limited to overseeing accounting issues. Nowadays, people in this position are expected to support and advise on shaping financial strategies.
The scope of the chief financial officer's responsibility has also undergone a significant transformation. After all, the success of executed projects, or even the development of the entire organization by obtaining the necessary funding, depends on the chief financial officer's outstanding performance. As a result, the CFO is responsible for balancing two goals: maintaining profitability and building long-term value for the company.
How much does a CFO earn?
How much can CFOs really earn? According to salary.com, the average income of the chief financial officer in the U.S. in 2023 is $429,392 per year, while the estimated salary range is $230,536 to $661,463 per year.
Slightly lower figures were reported by glassdoor.com. According to their calculations, the chief financial officer in the USA earns between $206,000 and $630,000 per year, with an average income of $355,754 per year.
As you can see, the range of salary forks is quite wide. So what does the CFO's salary depend on? Factors that influence it may include work experience, education, size, and type of company or location.
However, it's worth underlining that apart from the base salary, chief financial officers can often expect to receive various bonuses, for example, incentive payments, benefits, life insurance, shares, and bonds. According to the aforementioned portal, such bonuses may amount to as much as 20% of the whole salary.
Chief financial officers may also enjoy other, less popular privileges. For instance, some companies offer relocation benefits, first-class flights, or company cars.
CFO salaries in Apple and Microsoft
Let's take Apple and Microsoft as an example. What salaries do they offer? According to pay tables published in public documents, Luca Maestri, Apple's chief financial officer earns $1 million a year (base salary). Most of his salary, however, is in stock, which was worth more than $21 million in 2020. His total salary for 2020, including retirement benefits and other compensation, was worth $26,253,270.
Amy Hood, Microsoft's chief financial officer, earned $975,000 in 2020. In addition, she received $14,792,679 in stock and $3,734,981 in non-equity compensation. In total, the chief financial officer's earnings were $19,626,234 in 2020.
How to become a CFO?
It's not surprising that the CFO's earnings may encourage many people to choose such a career path. However, before you take any steps, it's worth having a look at the skills that a candidate should possess to perform this job.
CFOs should have both hard skills and soft skills. For example:
Leadership and communication skills – chief financial officers collaborate with various people, for example, coworkers from the financial department (whose work they must coordinate), the board of directors and managers, as well as representatives of other institutions. For cooperation to be effective and efficient, the chief financial officer must be able to clearly express their expectations and actively listen to the other person,
Operational skills – the chief financial officer must have a good understanding of the company's internal and external environment and be able to use this knowledge to create an objective and thoughtful strategy for managing the organization's financial processes,
Analytical skills – chief financial officers must analyze and monitor undertaken actions so they can anticipate and respond to potential problems and crises or minimize risks. They should also keep abreast of legal changes and be able to draw conclusions.
Strategic skills – developing a financial strategy is a challenging and responsible task, as the success of the company depends on it. The chief financial officer must be able to set priorities and ensure compliance with all the company processes.

CFO's education and experience
Apart from individual predispositions, chief financial officers should also possess certain skills gained through education and work experience. CFOs are usually finance accounting, or economics majors. In addition to a master's degree, post-graduate studies and certified courses to prove specific qualifications, such as the Association of Chartered Certified Accountants (ACCA), Chartered Institute of Management Accountants (CIMA), or Chartered Financial Analyst (CFA), are appreciated. Studies like Master's of Business Administration (MBA) or Master's of Science in Finance (MSF) are also worth considering.
When taking on the position of the chief financial officer in the company, it's useful to have experience not only in the industry but also in other departments where you could gain leadership and communication skills. For this reason, chief financial officers can be people who have worked in financial and accounting teams.
If you like our content, join our busy bees community on Facebook, Twitter, LinkedIn, Instagram, YouTube.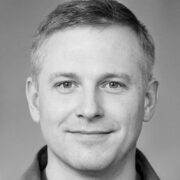 The most important questions
What does "CFO" stand for?

The acronym CFO stands for chief financial officer, which is the top financial position held by a person in an organization.

What are the main CFO's duties?

The main CFO's duties include: forecasting the organization's financial condition on the basis of financial and operational data, as well as reports provided by the finance and accounting teams, offering financial and strategic advice, and analyzing and monitoring actions taken to mitigate risk.

How to become a CFO?

To become a CFO, you should possess suitable qualifications and industry knowledge, as well as a range of abilities, such as leadership, communication, analytical, operational, and strategic skills.

How much does a CFO earn?

The average CFO's salary in the USA is $429,392 per year. In addition to the base salary, they are also offered several benefits, such as incentive payments, relocation packages, shares, and bonds.