Do you ever get the feeling that the day is too short to do all you planned? All of us feel it, especially those working remotely or in an office. We really want to spend every working hour productively. Time blocking can help by organizing tasks into blocks of time to better plan the sequence of their execution. We have prepared a list of the 8 best free time blocking apps – with these programs, your productivity will increase significantly.
Time blocking apps – table of contents:
Increase productivity with a time blocking app
By using the app to arrange your work time into blocks, your productivity increases. You complete tasks and projects systematically. So, if you want to achieve maximum focus while performing your work duties and meet your goals, take our suggestions – check out the 8 best time blocking apps available in 2021.
What are time blocking apps and how do they work?
Time blocking is a simple but very effective strategy to effectively manage your working time. In practice, it consists of dividing a working day into blocks of time (15, 30, 45 or more minutes each). Then tasks are assigned to particular blocks – in such an order as to have time for their actual realization. Why is time blocking practical? Because it helps to increase productivity. It can be about your effectiveness or the results that your employees achieve.
Solution for everyone?
Who will particularly benefit from a time blocking app? Office and corporate workers can be the main target group. Thanks to proper planning of priorities and careful task allocation, they can carry out even complex projects while meeting deadlines. Time blocking applications are also recommended to all representatives of the so-called free professions – architects, designers, writers or programmers. They help to achieve the desired level of focus, eliminate distractions and use time effectively, even under home office conditions.
8 best time blocking apps
1. Google Calendar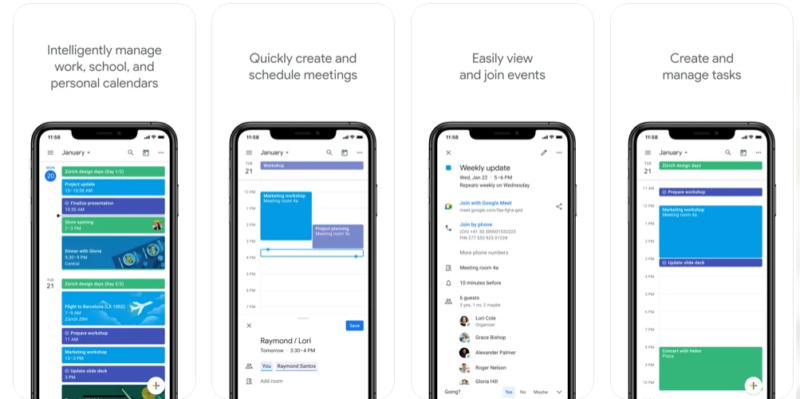 This is a basic, free and very practical tool that you can use to manually organize blocks of time. With this time blocking app you will set a schedule for any task, project, meeting or event. You will assign upcoming issues to your time blocks. Plus, the app lets you visualize your time blocking on one convenient platform, linked to your Google account. The downsides? It's pretty truncated compared to other such apps – you won't experience any special features or innovative reminders.
2. SkedPal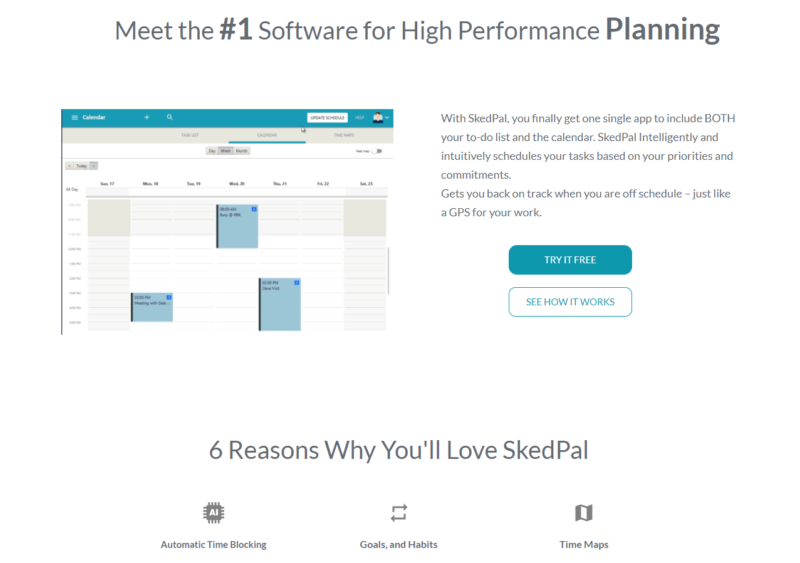 Another suggestion is a time blocking app that can integrate directly with various platforms – Google, Outlook, iCloud or others. Once synced, SkedPal moves all existing tasks and appointments to its imeline. With its functional interface, you can estimate how much time you need for each scheduled item. Additionally, you'll be able to prioritize your tasks so you always know what to tackle first. Once this work is done, SkedPal will automatically transfer the data to your calendar. It's a marvelous time blocking app to save time and get more efficient.
3. TickTick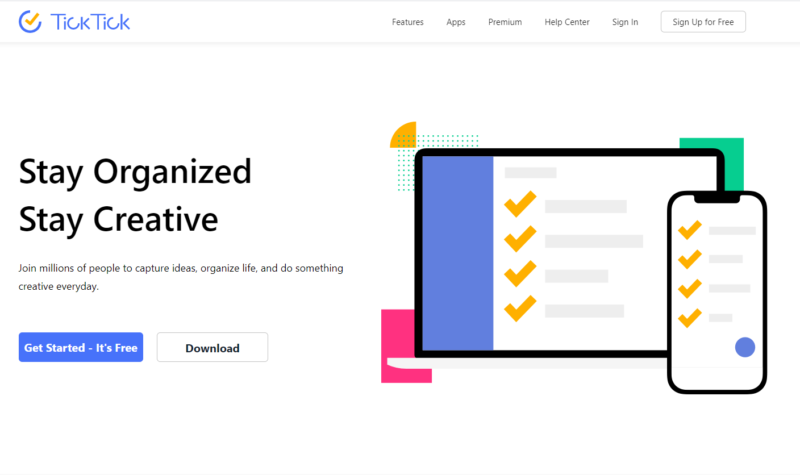 The TickTick app (not to be confused with the similar-sounding name of the social media site), is a significant help in setting blocks of time. It enables you to create and compile all your tasks, and then set them on your calendar, depending on your priorities. TickTick also has a built-in timer, configured based on the Pomodoro technique. This way, you'll be able to easily schedule breaks and evenly distribute your workload for best results and productivity.
4. Clockify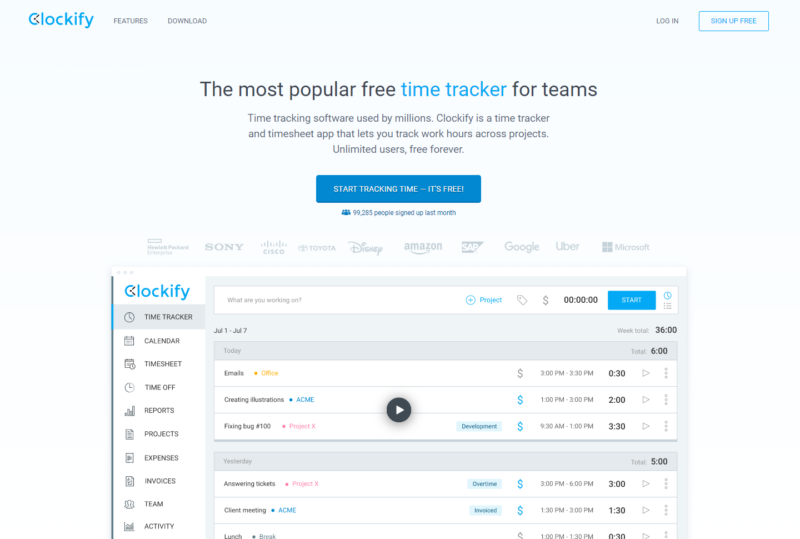 The next suggestion is the time blocking app Clockify – a small but very practical time tracking app. With it, you will benefit from automatic counters that will help you check how many hours you spend on certain tasks during the day. In addition, Clockify is equipped with many time blocking features – you will be able to enter started projects into predefined time blocks. And when you're done, the ability to analyze the results will make your productivity increase even more.
5. DigiCal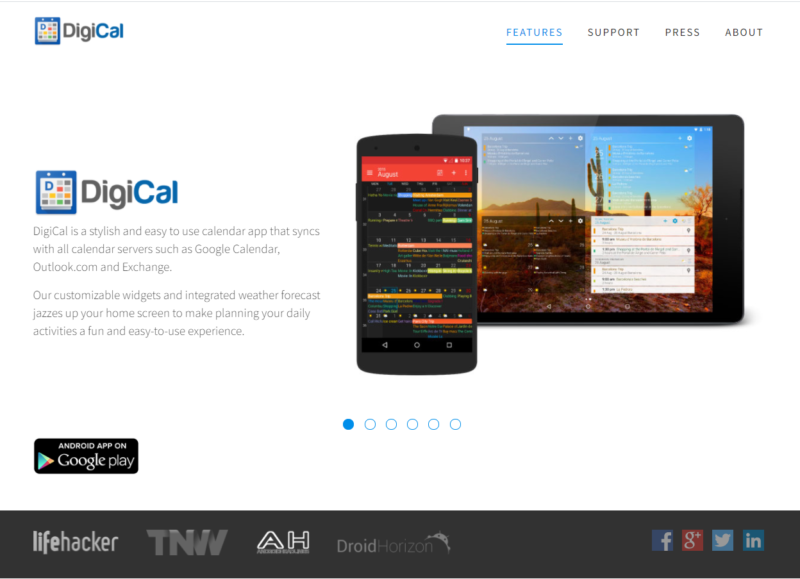 DigiCal is a time blocking application that looks like a calendar and works on this principle, additionally offering interesting features. You can visualize time blocks in different ways, choosing one of 7 available views. Besides, DigiCal presents a large list of widgets – they will significantly increase your productivity and help you assign tasks to specific blocks. Some of these applets are customizable, which makes DigiCal sure to appeal to everyone.
6. HourStack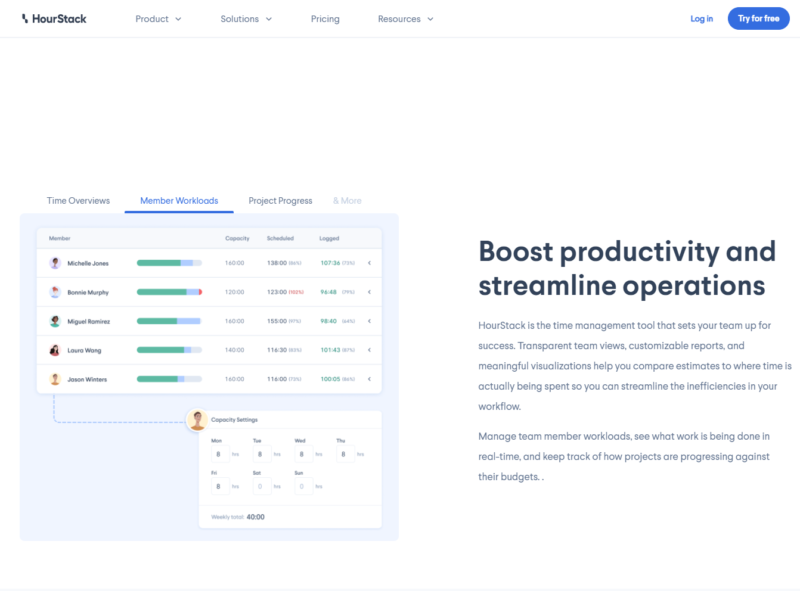 With HourStack, you can easily designate blocks of time to help you complete your tasks. This app will allow you to easily estimate how much time you need to complete a particular project and then match that with your actual capabilities. Additionally, the proposed time blocking app can serve as a tool to track the time spent on your work. The software works seamlessly with many popular calendars from Google or Apple.
7. Time Hero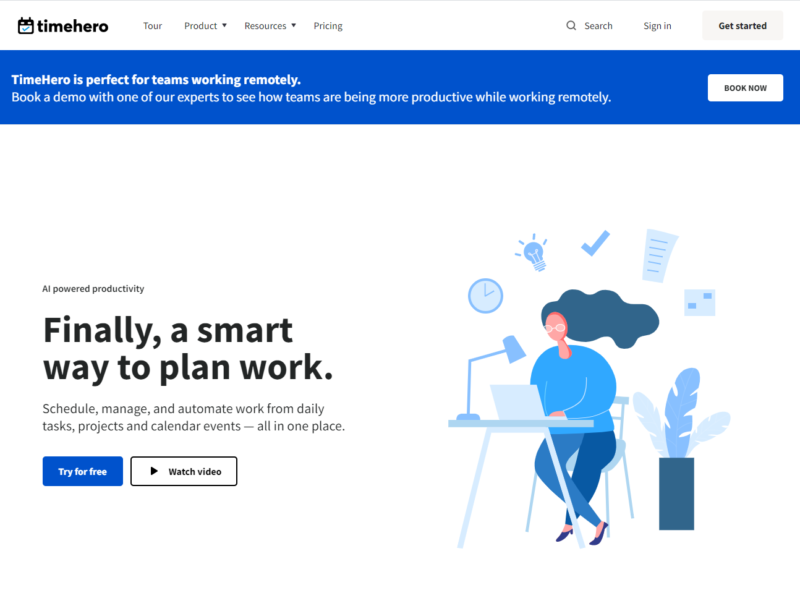 An interesting proposal is Time Hero – an application for people who are looking for help in automating the creation of blocks of time. Thanks to this program, you can plan your work well ahead and combine specific tasks so that you complete all of them on time and in the right order. Time Hero is a time blocking app that syncs with Outlook, Google Calendar and other such apps. We recommend it especially for teams because it contains features that help to work on shared tasks.
8. Edo Agenda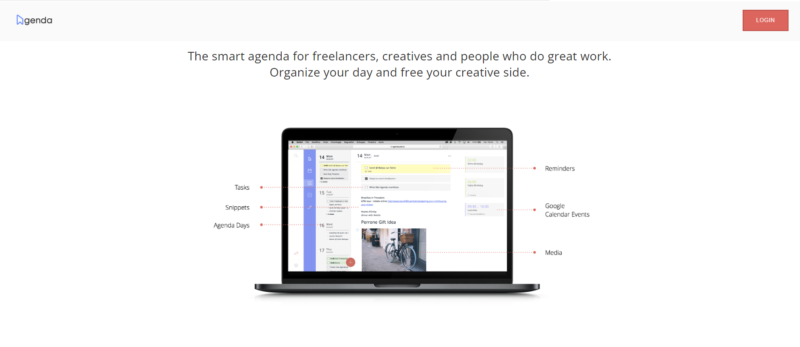 The last suggested time blocking app is Edo Agenda, a powerful time organizer. With this app, you will plan your workspace to make the most of the time you spend on professional matters. Features such as a diary view or automatic reminders will help you take care of the most important things first. Additionally, Edo Agenda has a very interesting and clear design.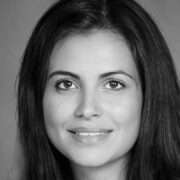 The most important questions
What is time blocking?

It's a time management strategy – it involves determining how much time is needed to complete a task and then assigning it to a predefined block on the calendar.

Who is the time blocking app for?

Time blocking apps will come in handy for anyone who wants to eliminate distractions in office work (especially remote work) and complete assigned tasks without missing deadlines.