Designing an optimal resume is a foundation of any recruitment process. The attractive resume distinguishes the candidate from several other applicants, generates time savings and shortens the entire recruitment process. It also highlights the most important skills of a potential employee. In the following article you will read bout 5 resume creators, thanks to which you will get noticed!
Top 5 resume creators – table of contents:
1. Canva
The platform allows you to use its full potential, without knowledge or experience in the area of computer graphics. Its great intuitiveness and simplicity are the reasons for the popularity of the site. Several available functions are completely free, but it is possible to buy a premium version. Canva will certainly satisfy your need to prepare a professional resume.
Dozens of ready-made templates reduce the amount of time to a minimum – just choose the right design and complete the necessary information. Available templates emphasize the culture and specific characteristics of a particular industry, which make them more personalized and distinctive. Such a combination will guarantee that your application will not be just another average document.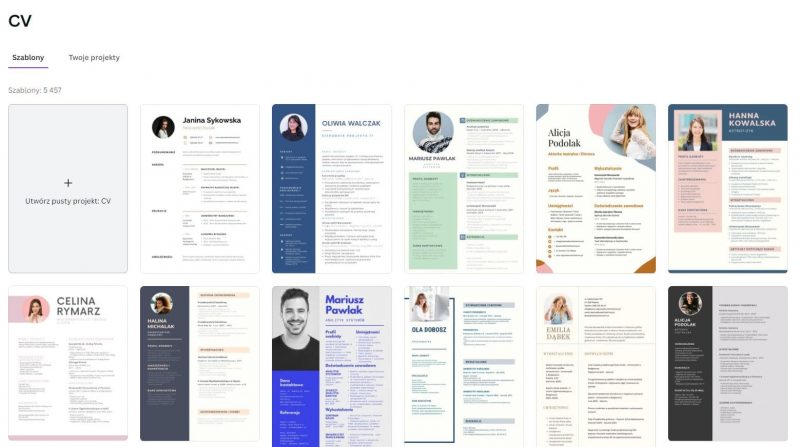 2. Resume.com
Resume.com is a proposal for employees who are looking for a professional tool to write a resume. Apart from its main function, the site contains numerous tips for developing your career and setting up a perfect document.Composing your resume, you can cover the most important sections, i.e. education, competences, experience and even personal attributes. A comprehensive approach ensures that the potential employer gets a chance to get acquainted with the candidate's full profile on several levels.
An interesting solution is also a rich database of available forms. The list presents several economic sectors which are further divided into positions. Such division has a positive influence on the layout of the project.The platform also focuses on the candidate's ambitions and accomplishments. In this way, the resume changes its shape and adapts to beginners, seniors, as well as employees who want to change their jobs.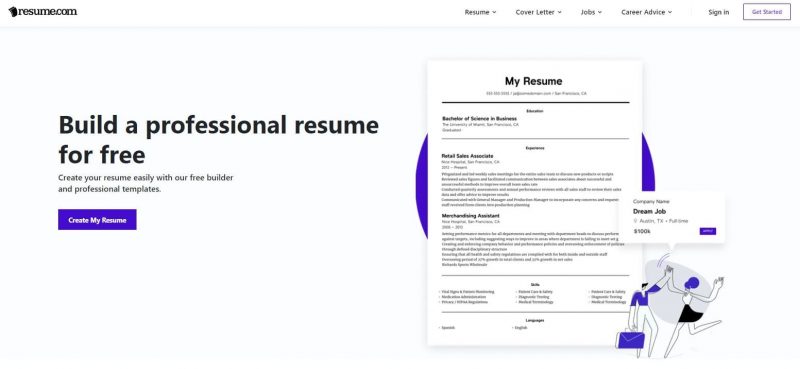 3. ResumUp
Specialists from the ResumUp team decided to adapt the methods of applying for a job to modern and dynamic conditions of the labor market. Implemented techniques eliminate the monotony, and the interactive resume effectively attracts the recipients' attention.Here, even standard documents promote the candidate's most important skills in a simple, legible and transparent form. The composition leaves no room for guesses and speculations as it allows for an efficient verification of a given profile.
ResumUp offers unusual, but effective options. After registerig on the website, you can design your resume in the form of an attractive infographic. Your complete work history, achievements and preferences when it comes to your future position are visualized, which will certainly let you stand out from the crowd. A graphical representation of the document makes it easier to scan and handle it by the HR department. The employer can instantly assess its creativity, which can lead to a successful cooperation.
ResumUp has several innovative options to attract the recruiters' attention. One of them is an online resume generator which acts as a virtual business card. An online resume allows you to demonstrate all your skills in a quite unconventional, but universal form.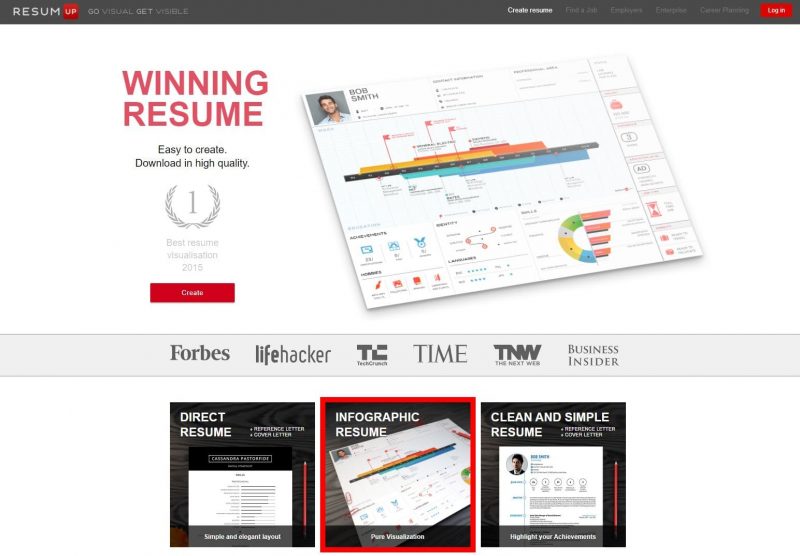 4. KickResume
This portal is the next place dedicated to all job-seekers. KickResume provides an unusual and extremely useful database of applications. The attached examples are real works by employees who managed to get their jobs in multinational companies.
Thanks to it, candidates have the opportunity to familiarize themselves with the layouts which attracted the employer's attention. KickResume also allows you to review your resume in order to eliminate grammatical mistakes and check for typos. In the end you can transform the document into a website.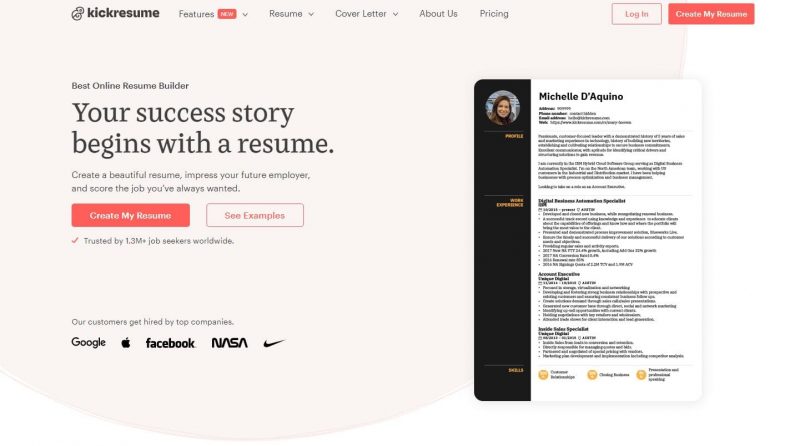 5. LinkedIn
Few users of this business platform know that LinkedIn is also a resume template. The portal allows you to share your profile and save completed information in the form of a pdf file. In this context, it is particularly important to constantly update it with new trainings and certificates. Building a strong personal brand will let you grab the employer's attention and highlight yourself in the best possible way.
5. Summary
The article presents five tools for designing attractive resumes. HR reports indicate that only 2% of sent resumes are chosen for the next stage of the recruitment process. This means that the use of unconventional means of attracting employer's attention is a necessity in today's world.
If you like our content, join our busy bees community on Facebook and Twitter.