Due to the constantly growing competition, just having an innovative idea is not enough. You need to find a way to let the world know about it. However, how to effectively optimize your activities, especially those on the web, and without spending a lot of money, reach millions of customers every day? This is where SEO comes to the rescue. Its potential, when used properly, allows businesses to break records in terms of visibility of their sites in search engines. Read on to learn more about SEO for startups.
SEO for startups – table of contents:
How does SEO work?
SEO stands for Search Engine Optimization, which is the continuous process of optimizing a website. The purpose of incorporating SEO practices is to increase the visibility and traffic of the company website, improving the very position of the brand in the market, not only the virtual one. SEO can thus be classified as a marketing strategy that will let you efficiently adjust content to modern trends and give you the chance to instantly reach a wide range of potential customers.
Analyzing the structure of SEO, the related activities can be divided into two main subgroups – optimization and positioning. The steps taken by the company as part of the optimization process are based on adjusting the content and code in such a way that the published content is clear enough and contains keywords. As a result, through the use of appropriate headings or phrases, it's easier and more pleasant to navigate the site.
Your SEO success largely depends on the choice of keywords. It should be preceded by a thorough analysis of the market and an SEO audit to identify potential obstacles hindering the entire process. By focusing on keywords that properly fit the profile of a particular business and these most frequently searched for by consumers, companies increase their chances of reaching the largest possible group of customers.
It is equally important to create content that finally goes to our website, such as product descriptions, blog posts or articles. Such content should be filled with keywords and thoroughly discuss the given topic. What is more, published content must not contain copied extracts from other publications. Nowadays, it has become a requirement to create unique content which can catch the audience's attention precisely thanks to its originality.
The content developed in this way provides important information to search engine bots, which, when creating a search index related to a specific topic, place companies that implement SEO principles most effectively in the highest positions.
At the same time, one of the main goals of SEO positioning is link-building which is a process of acquiring as many links as possible leading to the site of a given company. The more high-quality links you obtain, the higher your position in SERP is.
Link-building is nowadays one of the most important factors influencing the effectiveness of the SEO strategy. Links to our site from high-authority domains are a signal to search engines that our content is useful and valuable. This allows the company to strengthen its position in the market while building greater brand awareness.
However, it is important to remember to properly plan the entire link-building process, which should be evenly spread in time. Although an increase in links redirecting to a website is definitely a positive sign, too sudden can cause some suspicion negatively affecting the behavior of search engine robots.
As mentioned earlier, the quality of links is much more important than their quantity. Therefore, it's worth developing a suitable content marketing strategy and posting sponsored articles on external high-authority sites.
On-page and off-page SEO – differences
Since effective SEO positioning is an elaborate and long-term process, in order to understand its idea in more detail, it is worth taking a closer look at the division between on-page and off-page SEO.
In the simplest sense, on-page SEO focuses on optimizing a website for search engines. On-page SEO practices can mainly include: formatting texts, using keywords, planning the structure of the site, eliminating duplicate content, optimizing URLs, and adding appropriate meta tags.
Off-page SEO, on the other hand, refers to all activities that a company performs outside of its site in order to improve its ranking. The foundation of off-page SEO is link-building, which significantly increases brand popularity.
A key element of off-page SEO is a competitor analysis, which allows you to identify the strengths and weaknesses of your market rivals. Such knowledge helps you learn about successful practices and minimize the risk of committing the mistakes of other companies. The most popular analytical tools used for this purpose include SEMrush, Ahrefs, or MajesticSEO.
SEO for startups
Today's startup market is growing extremely rapidly, constantly introducing new and innovative ideas. With such high competition and unstable market conditions, startup owners see marketing as an important element that builds their brand. As a result, today it is no longer the 'packaging' of a product, but a part of it that greatly influences its shape and the overall success of the entire venture.
With the growing role of marketing, startup owners must constantly search for new solutions to keep up with their innovative products and increasingly demanding consumers. SEO turns out to be a helpful tool as it provides new opportunities that guarantee the improvement of the entire marketing process.
Some of the biggest advantages of implementing an SEO strategy include increased brand recognition, which is an especially important aspect for startups that are just trying to break into the market. Most users looking for specific products or information are limited to visiting only a few pages that are displayed first when they type a given search term into a search engine. Therefore, properly optimized content saturated with keywords is responsible for showing our site as one of the first search results. This gives customers a chance to learn about the brand's offer, which they often haven't even come across before.
SEO tools, in turn, make it possible to analyze site traffic, providing site owners with valuable information about customers. They also allow them to identify effective keywords and study the general preferences of buyers, which greatly facilitates building an effective marketing strategy. As a result, even startups can move away from one-size-fits-all advertising, tailoring their message to the authentic needs and desires of their potential customers.
It is also worth pointing out that the very website optimization becomes advertising. SEO activities require some financial outlay, but, comparing this method with traditional marketing strategies, it is a much cheaper alternative, which proves especially tempting for startups that do not have funds at the beginning. In addition, this kind of expense should be considered as an investment in the development and future of the entire business.
Summary
SEO focuses on optimizing websites so that the content presented on them best fits into current trends and meets the 'requirements' of search engines. It is a highly complex process whose activities can be divided into on-page and off-page SEO. Therefore, the key to the success of launching a new brand and promoting an existing one becomes conducting a detailed SEO audit. As a result, companies have a chance to instantly reach a wide audience while reducing marketing costs.
You've just read about SEO for startups. Read also: How to optimize your website for SEO? 7 essential factors
If you like our content, join our busy bees community on Facebook, Twitter, LinkedIn, Instagram, YouTube, Pinterest, TikTok.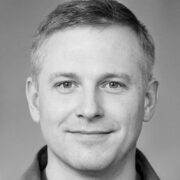 The most important questions
What is SEO?

SEO stands for Search Engine Optimization, which is the continuous process of optimizing a website.

How can we divide SEO practices?

Analyzing the structure of SEO, the related activities can be divided into two main subgroups - optimization and positioning.

What are the main differences between on-page and off-page SEO?

On-page SEO focuses on optimizing a website for search engines, while off-page SEO refers to all the activities a company performs outside of its website in order to improve its ranking.