To get the results you want, it's not enough to just come to work and launch your computer – you need to perform efficiently. Having a Mac at home or in your business can bring you great results, but in order to do so you need to get tasks done with the right apps. In our list, we've included 20 free productivity apps for Mac. Try them yourself and see how easy it is!
Productivity Apps for Mac – table of contents:
Increase productivity with Mac apps
The profits generated are the most important factor for the success of a project or a company. To achieve it, you need both efficiency and productivity. Only thanks to them your work will take the right rank, you will sell goods or services and easily earn money. And in your personal life, you will achieve your goals.
What is the difference between productivity and efficiency? Productivity measures the value of goods or commodities produced. Productivity measures how long it takes to produce them. Your goal should be to maximize productivity while maintaining a stable output.
Productivity at work: an app for everyone
In fact, everyone should be interested in how to raise productivity. It determines whether the work we do – at home office, in a corporation or during home duties – will bring the expected benefits. It is worth using professional, dedicated applications – with their right handling work efficiency goes up significantly.
This is especially important when working on a Mac. iOS can be extremely powerful, but you need software to take advantage of that computing power. That's why we've put together a list of the 20 best Mac apps to make productivity and ease your new reality.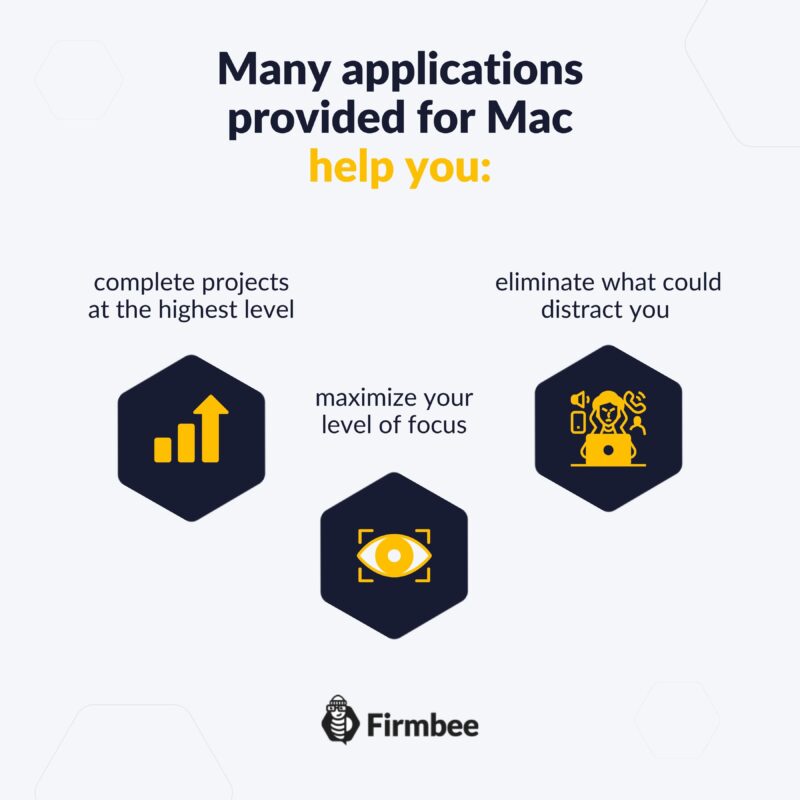 The 20 best productivity apps for Mac
Todoist

The list opens with Todoist – an inconspicuous app that will enhance your productivity rate. It is a platform for organizing and prioritize your tasks. Features enable you to track progress, sync with calendars and share to-do lists with co-workers. Simple, easy, reliable.

Slack

If you want to make your team more efficient and therefore more productive, try Slack. It's a great tool to bring everyone together and invite them to collaborate on a project. The app has many practical features for organizing the work of a whole team at once and is really user friendly. A brilliant solution for businesses.

Notebook (Notes)

Seemingly a simple system app, but when handled well, it can immensely boost your workflow. Fully synced with all your iOS devices, Notepad lets you share notes in real time, send other links, and organize their collaboration. Without any additional installation, Notepad is already on your Mac.

Asana

If you are wondering how to make your team more productive, look at Asana. It helps to organize projects that are handled by more people. The visualization of the tasks of the entire team, progress tracking and built-in messenger are just a few of its fine capabilities. The chat and tagging features are very practical for organizing daily office work.

Everhour

A Mac-dedicated tool to increase your productivity – the app will improve your results, help you save time and complete projects faster. Accessing Everhour is really easy – just a few clicks, right in Safari. The program is perfect for time tracking, budgeting and task management.

MindNode

Another proposal is MindNode – an interactive notebook for people who have a thousand ideas per minute. To turn ideas into reality, it's worth writing everything down meticulously. It will also help you increase your productivity by organizing your work hierarchically using maps, charts and diagrams. With a simple interface and many applicable options, it's worth a try.

Magnet

If you want to organize tasks, many of which you do simultaneously, choose Magnet, a functional Mac app. Increasing productivity is necessarily about harmony and order. Surprising pop-ups or multiple programs open at the same time make productivity plummet. Magnet helps you organize everything and divides your screen into practical sections. An additional advantage is the possibility of personalization.

1Password

A tool that helps you increase your productivity step by step is 1Password. It's an app for remembering and managing passwords – very practical on any Mac. It's not just about autocomplete forms. Using a series of reminders, the program will help you remember your most important passwords. A perfect option to save time and work faster and more efficiently. Interestingly, Business Insider named 1Password as one of the top 100 apps in the world.

Grammarly

If you want to create documents, e-mails and reports of the highest quality, you need Grammarly. With it, you can quickly and easily spot possible errors and correct them. Your written content will be flawless, and your productivity and evaluation in the eyes of contractors will increase significantly.

Spark Mail

This program is like rediscovering your email inbox. It dramatically improves your working experience, and in turn, empowers you to complete duties faster and better. Spark Mail helps you plan, group, tag and organize your messages. An interesting collaboration feature lets you share emails with other users. The productivity rate in teamwork increases by using this Mac app.

Bear

Bear is a simple but indispensable Mac app. It helps you increase your productivity – the app enables you to take notes and organize the stream of ideas popping up in the head of every business pioneer. Additionally, you get the ability to add pictures, photos, and even handwritten drawings.

PDF element

Increasing productivity also includes improving your work with the popular PDF format. With this application, you will be able to edit text in received files – change the font typeface and color, add highlights and comments. Productivity will also increase – you will save the time you used to spend converting PDF documents.

CloudApp

To work efficiently in a team, efficient file sharing is a must. This is exactly what CloudApp makes possible. It makes it easy to take a capture or screenshot and convert it to the format of your choice. With its powerful features, you will be able to share media files with your colleagues with great ease and quickly.

Alfred

If you want to be productive while working on your Mac, start using the potential of keyboard shortcuts. With this application, you'll be able to set up your own shortcuts and apply them to open, close, or search for desired applications and folders at a glance. The rich functionality and intuitive interface will come in handy in your home office or big corporation – in a word, everywhere.

Microsoft To-Do

An application from MS that can be successfully run on Mac. The program helps you to be more productive at work – the application allows you to create daily plans and various activity and "to do" lists. This powerful task manager will definitely help you to fulfill all your responsibilities and achieve the expected results.

White Noise Lite

Stress interferes with productivity. So, try to distract yourself from stress – the White Noise Lite app was designed to minimize it. Its main function is to play relaxing sounds – for example, sounds of nature or cafés. Working in a motivating and appropriate sound environment allows for the highest focus and productivity.

Skitch

If your tasks rely on illustrations and photos, you can increase productivity step by step using Skitch. Easily and quickly tag any visual material and, if necessary, share it with others who are working on the project. Easy to handle and integrates with PDF documents – worth a try!

Ulysses

Ulysses is a treat for writers who want to be productive. With its unique features, creating texts becomes easier than ever before. What's more, the application continuously saves the written document – so there's no fear of losing any data. The built-in proofreader allows you to catch errors and inconsistencies that may have snuck into the text. Finally, the effects can be conveniently exported to universal formats.

Pocket

If you want to maintain a high productivity rate, you can't get distracted while working. The Pocket app can help. When you find something interesting on the web but can't review it now, leave it in Pocket for later. You'll come back to the interesting page after work. With these simple steps, you can make the most of your time at the office or at your Mac.

Prismatic

At the end of the list, an application that has been present on Mac for a short time, but very convenient and functional. With Prismatic you can save the time you spend reading the news. The program itself follows the sites you specify and presents new posts in the form of a clear list. This way you will always be up-to-date and your productivity will not be affected.
Focus on productivity
If you work on a Mac a lot, you know that it's a powerful and stable piece of hardware. But you can get the most out of your Mac by installing apps that will help you get more done. Check out our list of 20 recommended free programs that will help you achieve any goal.
Read: Top 28 productivity apps in 2021/2022.
If you want to stay in touch, join our Facebook community.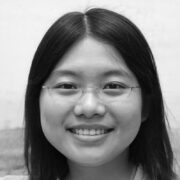 The most important questions
Why is productivity at work so important

If your team's productivity rate is high, that means higher profits for you and the company as a whole.

How do some apps increase productivity?

Many applications provided for Mac help you complete projects at the highest level, maximize your level of focus, and eliminate what could distract you. So your productivity soars.

Are productivity apps expensive?

In our list we present as many as 20 practical and functional applications – all of them are free.