In one of our previous articles, we explained why skillfully conducted PR activities are so important for various types of businesses, especially those still in the early stages of development. However, effective PR also requires the right people who can efficiently coordinate such activities. Find out what qualities a good PR specialist should have.
PR specialist in a startup – table of contents:
What does a PR specialist do?
When defining the responsibilities of a specialist dealing with this business area, it is necessary to first understand the essence of PR. In a general sense, this term can be defined as all the activities undertaken by a given company in order to achieve satisfactory publicity in the market and strengthen its own image, especially in the eyes of potential customers. Public relations can thus be equated with all the efforts that a company, or an externally hired specialized PR agency, puts into strengthening and maintaining a good brand reputation.
Taking into account all the fundamentals of PR strategy, the main responsibilities of a PR specialist include: taking care of the company's overall image, building relations with the media, organizing events and meetings, as well as creating content and press materials.
Such a person is therefore responsible for developing and effectively implementing an appropriate marketing strategy for a company. What is more, it is the PR specialist who is mainly responsible for building a valuable network of contacts and communicating efficiently with other entities that are crucial to the proper functioning of the business, such as media representatives.
In many cases, the PR specialist also analyzes the target groups in order to choose the appropriate methods of communication. In this way, the content and the very form of its publication can be appropriately tailored to individual customers' preferences, which at the same time positively affects their perception of the brand as a whole.

What skills should a PR specialist have?
Due to the specifics of this profession, there are several basic skills and personality traits that will greatly facilitate working in this position. A PR specialist should possess strong communication skills, which will make building key business relationships easier. Charismatic and assertive people who are not afraid to speak their mind, establish contacts much more quickly, and are positively perceived by the audience, which is especially useful when running and promoting a business.
When working in public relations, it is important to know exactly what you want to communicate to your audience and how. Therefore, before creating content, it is crucial to get to know the needs and preferences of your target audience. As a result, a successful PR specialist, apart from creative thinking, should also have analytical skills that will help them accurately define potential clients.
However, despite many interactions and group PR projects, it is usually the PR specialist who bears the greatest responsibility. PR specialists are the ones who, on the basis of previous analyses and observations, make key decisions for the company. This is why the ability to handle stress in crisis situations proves to be so important.
A PR specialist must also be highly flexible. In a dynamic market, nothing is really certain, especially for startups that are just developing and learning business realities. Therefore, the best PR specialists always try to be ready for the unexpected. The ability to quickly adapt the implemented strategy to the business environment and changing conditions, allows the company to survive even in the most difficult situations. In addition, being constantly vigilant and responding promptly, gives a chance to reduce the risk of failures or brand image crises.
In such a job it is not enough to have specialized knowledge of a specific field. It becomes much more important to have diverse experience, which will allow you to take a broader perspective when creating the entire PR strategy. It is a great advantage to have extensive marketing knowledge, which is closely connected with public relations. Understanding the potential of particular communication tools or channels, including more modern ones, such as social media, makes it possible to build better interaction and cooperation with customers.
In addition, as people responsible for creating various types of content, PR specialists should have excellent language skills. In this way, we can be sure that the right message will be conveyed to recipients. Linguistic correctness, fluent speech and a play with words become a marketing tool that can attract the customers' attention, positively influencing the brand image.
Summary
The main goal of PR is to build a good brand image while maintaining positive relations with the public. Every PR specialist must follow these goals, and particular skills can make this much easier. Highly developed communication skills, language skills, comprehensive knowledge, flexibility, creativity, analytical approach and the ability to work in a team have become a kind of requirement for starting a career in PR.
Read also: Video marketing for startups.
If you like our content, join our busy bees community on Facebook, Twitter, LinkedIn, Instagram, YouTube, Pinterest, TikTok.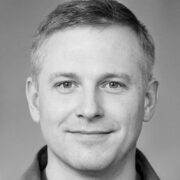 The most important questions
What does a PR specialist do?

Such a specialist is most often responsible for taking care of the company's overall image, building relationships with the media, organizing events and meetings, and developing content and press materials.

hat personality traits should a PR specialist have?

A good PR specialist should be open-minded, communicative, well-read, creative, intelligent, observant, flexible, and charismatic.