Social media is increasingly being used for efficient customer communication and marketing. One of the most popular among them is Twitter, which allows you to send short text messages of no more than 280 characters. But what can you do to engage your recipients in longer content? To meet such a demand, Twitter has unleashed a feature called tweetstorms. See how to use it effectively.
How to write tweetstorms?
Twitter is famous for its ultra-short messages. If this is your communication tool and you want to be able to convey longer content with it, check out the possibilities tweetstorm offers.
Tweetstorms – what are they?
Tweetstorm is a response to the needs of users who have complained about the difficulty of posting longer content on Twitter. While most users are used to very concise messages, there are times when you need to share a longer message with your followers and visitors.
Splitting messages into shorter ones by yourself, e.g., by writing numbers at the end of each message (e.g., 1/5, 2/5, etc.) is tiring in the long run and it's not difficult to make a mistake.
To assist sharing longer content without getting distracted and having to painstakingly add more messages yourself, tweetstorm allows you to drop the word (and image) constraints. You simply start creating the content and at the end, the portal itself will divide the message into smaller parts.
Below you can find an enjoyable way of making use of image tweetstorms, by Twitter itself: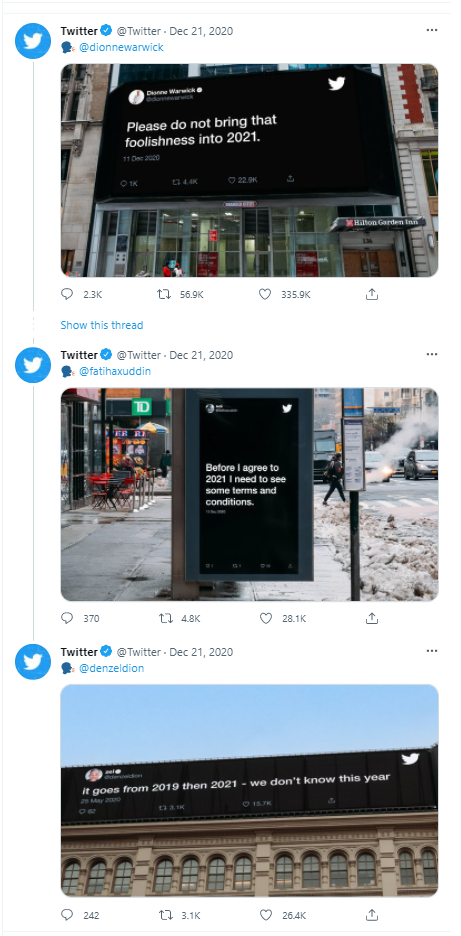 source: https://twitter.com/Twitter/status/1341069705889673217
How do you tweet to attract attention?
Twitter is a specific social network. It is very dynamic, which attracts many users, but on the downside, it causes them to be overloaded with a lot of information. Consequently, capably capturing their attention is not an easy task – especially if you decide to communicate broader information through this medium.
Whether you use tweetstorm or not, you need to ensure that the first message that appears on your followers' wall effectively attracts them to enter the thread and read the rest of the information.
A properly crafted message – one that encourages your followers to share the content you've posted – will significantly increase the reach of your message and allow you to reach more potential customers.
How to reach more people on Twitter?
Use the so-called curiosity gap – you need to shock your recipient with your first message – write something counterintuitive or controversial. Statistics show that it's much harder to draw users into reading an entire thread if you include in your first message content with which the vast majority agrees.
Make sure you have regular visitors retweeting your content – if you regularly supply interesting and valuable content, over time you will gain a group of observers who will be happy to retweet your messages. In this way, you will build trust among Twitter users and reach more and more followers. To reach this level, you need to choose your content very carefully (avoid unconfirmed and false information).
Use a coherent narrative – tweets forming one thread should not just be a collection of information, but should create a story – only then will you be able to persuade users to read the whole and get through until the last tweet in the thread. Also, use first-person narration while telling the story to attain greater reading engagement.
Tag people – it will also be a good idea to tag people mentioned in the thread, which will allow you to provoke them to like your message (it will automatically appear on their wall of followers). This will help you reach a larger audience without significantly modifying your content.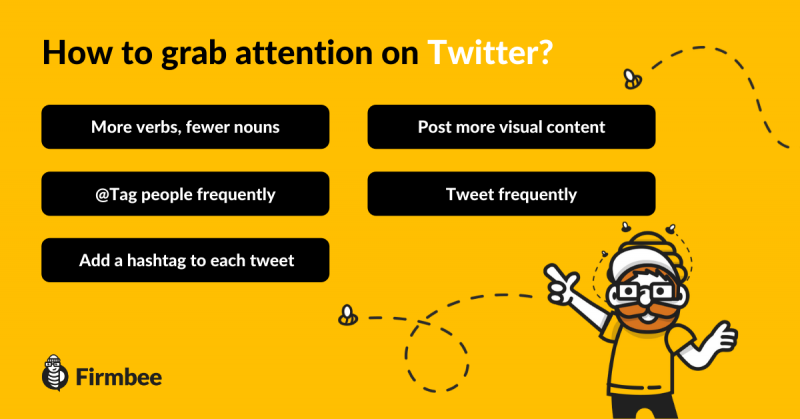 Twitter as a marketing tool
Twitter is one of the most popular social media platforms in the world. It enhances reaching a wider audience because, unlike blogging platforms, it actively seeks to ensure that your content reaches as many people as possible.
By using new features, such as automatic sharing of tweets, you can make even longer messages popular, facilitating successful marketing campaigns.
Looking for tweetstorm ideas? Check out our Twitter for inspiration.