Moving sales to social media has become a popular phenomenon lately. One of the most popular portals of that kind is Instagram. Why should you consider this sales channel? How to sell on Instagram? If you feel like trying out this kind of platform to expand your sales operations and would like to know the trick of the trade, read on.
Selling on Instagram – table of contents:
Why should you sell on Instagram?
Currently, there are 1 billion monthly active Instagram users worldwide. The engagement rate is 2.2% — compared to 0.22% on Facebook. The most active age group is 18-34 years old. By gender, the percentage is distributed more or less equally — 52% of users are women, 48% men.
How to create a store on Instagram?
A store on Instagram works on a similar principle as a store on Facebook. The whole process involves creating an appropriate tab for the company profile. Users entering such a profile will see an additional button "View Store". It will redirect them to the store, where they can get acquainted with the assortment. When you enter a particular product you will see a button "View in site", which will take you to the product card in the online store.
Setting up a store on Instagram is free. However, in order to do so you have to meet the following:
The account on Instagram must be in an available marketplace,
The company must have an eligible product,
The business must comply with the Seller Agreement and Commerce Eligibility Requirements,
The business has a website domain – the website will be used for sales,
Instagram app is updated,
The Company profile has a company account status,
The company has a Facebook page that it will link to the account on Instagram,
The business account on Instagram has been linked to a product catalog available in Facebook Catalog Manager or a partner e-commerce platform such as Shopify,
The account has been verified — this may take a few days,
A verified account allows you to enable the "Shopping" feature.
Product tagging
You can tag products in your posts and InstaStories. By clicking on such a tag, your clients will go directly to the product tab in the store.
In order to tag a product in a post, you need to:
upload a photo
before publishing, select "Add photo",
add a description,
choose "Tag product",
tap on the photo,
search for a product,
select the desired product,
press "Done",
press "Next",
click "Share".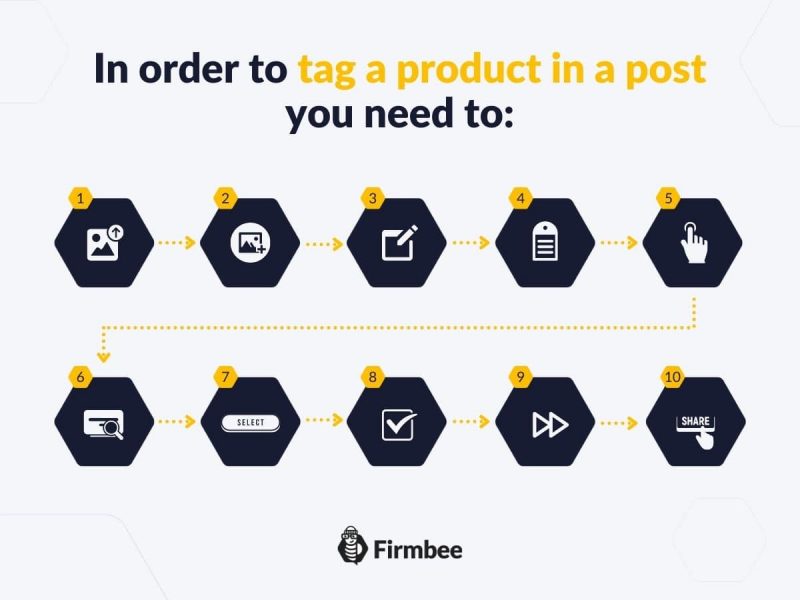 If you would like to add a purchase sticker, select an image, but before publishing:
tap the sticker icon, which is visible in the upper right corner,
select the sticker of the product from the tray,
select the product to be highlighted from the catalog,
place the sticker of the product, in the place where it will appear in the relation,
the color of the product sticker text can be changed by touching the sticker,
share the relationship.
What advertising opportunities does Instagram provide?
Instagram — as a full-fledged part of Facebook's advertising ecosystem—uses the same advanced advertising tools. This means that campaigns can be configured, displayed, and monitored via the Facebook Ads Manager (so to broadcast ads on Instagram, you need a Facebook page).
Everything is similar, by the way: just set up your ad target, audience, and ad format in the Ads Manager, set a budget, and specify an impression time. When your ad is approved it is ready for broadcast, the system will send an automatic notification.
Instagram offers many advertising options:
Ads in Stories
Ads in the form of photos
Video ads
Carousel ads
Ads in the form of collections
Ads in the "Explore" section
Ads on IGTV
Product ads on Instagram
Each ad type serves different business purposes and has different call-to-action (CTA) options.
What can't be sold on Instagram?
The list of prohibited materials to sell is the same as for Facebook. Among other things, you are not allowed to sell: animals, alcohol, weapons, medical products, etc. The entire list is available at this link.
Check out how to sell on Facebook and How to sell on Pinterest.
If you like our content, join our busy bees community on Facebook and Twitter.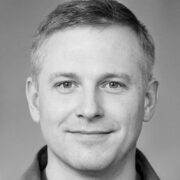 The most important questions
Why to sell on Instagram?

Instagram has 1 billion monthly active users and a high engagement rate of 2.2%, making it a perfect platform for expanding marketing operations.

How can I tag products on Instagram?

Products can be tagged in posts and in Instastory.