Freelancer.com is a global outsourcing platform that has been around for a dozen years and continues to grow. The site was created to facilitate contact between employees and employers. On the site, you can find the best professionals for any type of project, but also make money by being a freelancer. Today, we'll tell you how to make money on freelancer.com – what kind of work you can do there and how to effectively monetize your talents.
How to make money on freelancer.com?
The future is freelance
Before we dive into the possibilities and advantages of freelancer.com it's worth taking a look on this infographic: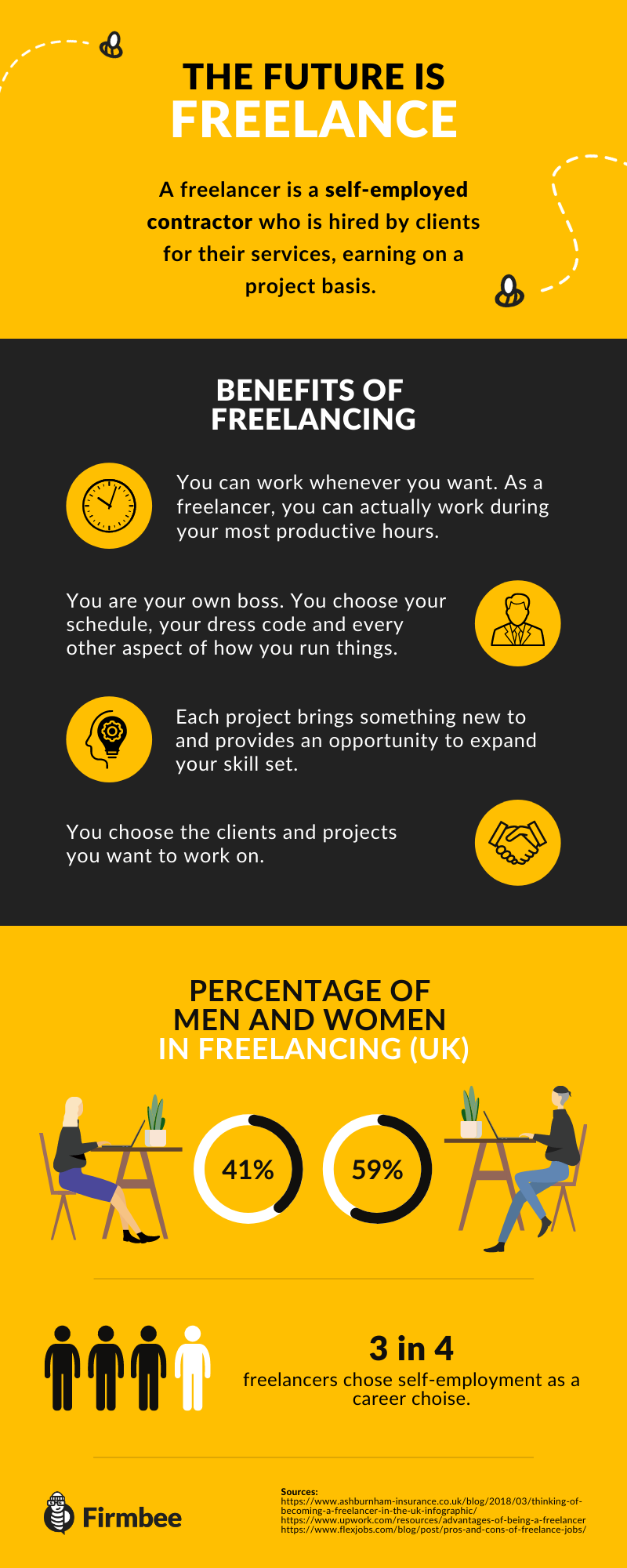 What kind of commissions can I get on freelancer.com?
On the platform there are plenty of updated orders to perform every day. We suggest visiting the site often or signing up for a newsletter to receive notifications by email or phone.
The easiest way to find the right project is to use a search engine that allows you to select jobs in terms of:
job type,
hourly or fixed rate,
location,
additional requirements.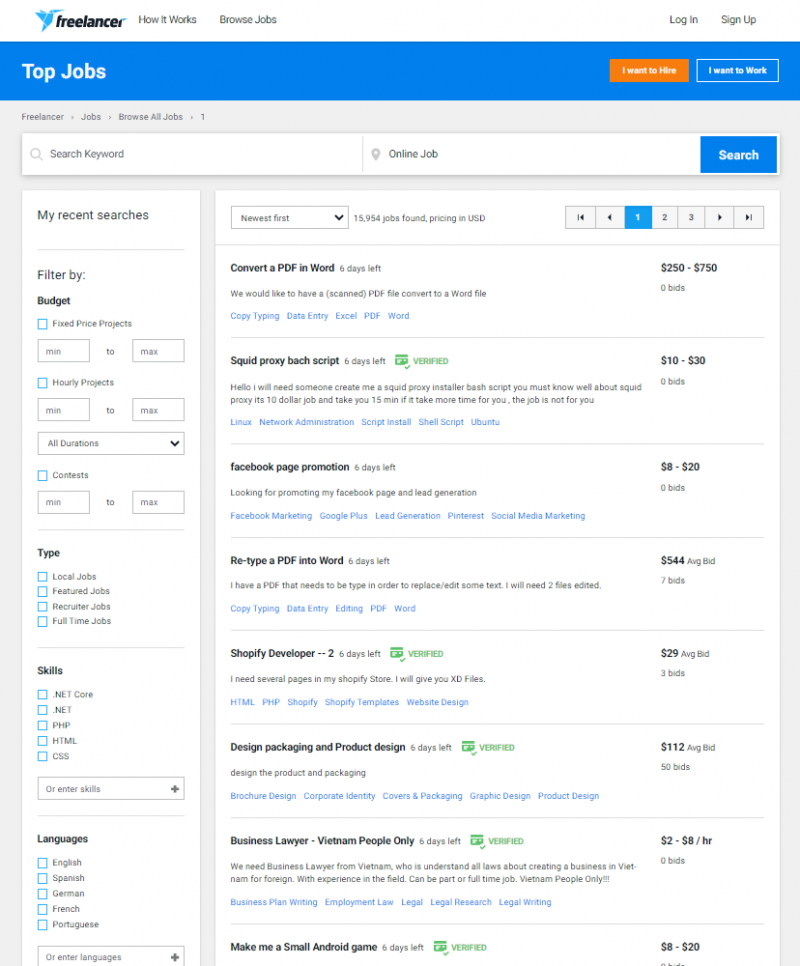 source: https://www.freelancer.com/jobs/
To start taking orders you need to create an account, which is of course free. There are also additional paid features that allow you to get more orders, so you can earn even more.
After creating an account, you need to carefully fill in your data and accurately describe your profile. This should include detailed information about our skills and competencies, a portfolio and a brief introduction of yourself.
How to effectively seek and apply for the projects?
It is best to start your search for the right job on the site's subpage by reviewing the available projects in terms of your experience, skills, time and salary. By saving your settings in the search engine, you can also receive special notifications when a new job is posted.
Whenever there is a new project to do, you should read the description carefully and make the best possible offer. It is necessary to present the most important benefits that the client will obtain through cooperation.
The service provides complete security both in terms of verified employers and employees, as well as protection of money and making payments on time.
What are the fees and the billing for the service?
The platform does not charge any fees for registration and profile creation. Receiving project notifications, submitting offers and contacting employers is also free. However, there is a limitation on the free account, you can only submit 8 offers per month.
Billing in the service is very simple, because the freelancer does the work on a contract for the service, and the client receives an invoice for the completed project from the service as well. This completely eliminates the problem of creating special contracts between the contractor and the employer.
In what categories can you find jobs on the platform?
In the beginning, the service offered only IT work, so in a snap, you could hire the best programmer to make a simple website or a more complex service. As the Internet and technology grew, so did the demand for other services.
Nowadays, the Internet allows two people from the farthest corners of the world to contact each other very quickly and easily. You can do all sorts of work from anywhere.
The freelance jobs that appear on the platform are not only for websites and software but also:
copywriting and transcription of a text,
translations,
data entry and administration,
cell phone applications,
product design,
business and human resources
3D printing,
marketing and advertising,
transportation,
accounting,
finance,
local assignments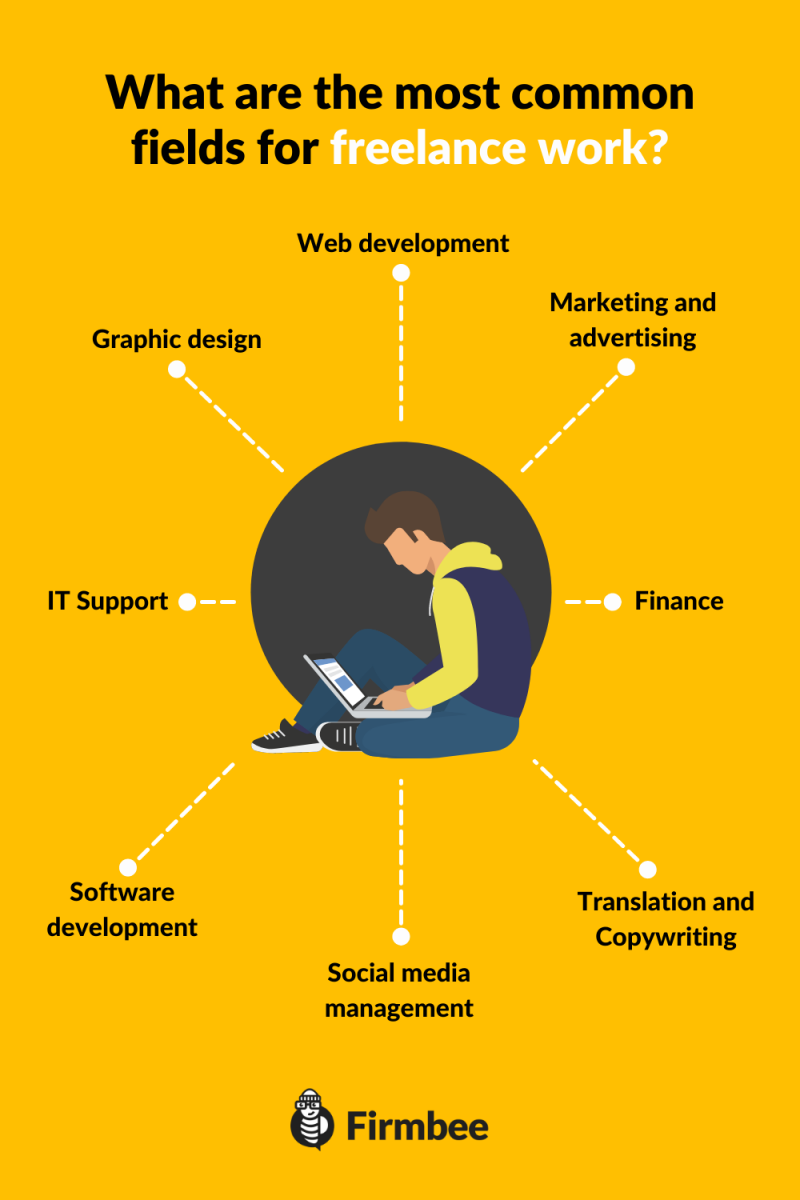 Tips and tricks for finding the right project on the portal
To start earning well, you need to be patient and present your offer regularly. You should also regularly improve your skills and get new orders.
Working on the Internet also requires complete focus, good work organization and punctuality. You need to contact the customer and adapt to his expectations and needs. In this way, you can gain regular partners for cooperation, who will offer you a regular salary or even better-paid rates.
After the work is done, users can give feedback, which is very valuable in getting new orders. You can also ask for a more detailed description of the cooperation in the comments.
How to make money on Freelancer.com – summary
Earning money with this service requires that you constantly improve your qualifications and develop your skills to submit to more demanding assignments. While placing an offer it is good to be creative and inventive to present yourself as the best collaborator to carry out a particular order. Equally important is swift contact with the client – it allows you to immediately establish all the details of cooperation and to come forth as a professional.
Another place to monetize your freelance work is fiverrr.com. Check out how to make money on fiverr.com.