Getting new customers is definitely one of the biggest challenges facing any company. Little experience, a weak position in the market or limited funds make it even more difficult to effectively communicate with the target audience and convince them to buy our products. So how to get customers and turn them into loyal fans? Read our article and find out.
How to get customers – table of contents:
Harsh beginnings?
The contemporary market is extremely dynamic. Consumers have more power and new trends emerge, making it difficult to choose the right business approach. Success depends on understanding consumer behavior through data analysis.
Individual customers' preferences change as quickly as the market does. Therefore, staying up-to-date with the market is crucial to reach the target audience effectively. Understanding the real needs of buyers allows us to effectively match the product's features with their preferences and choose the right marketing strategies for promoting and communicating with our audience.
Today's market is saturated with various products, and the large number of companies operating in it makes it more and more difficult for entrepreneurs to stand out, create a lasting impression on consumers and build a strong relationship with them. As a result, such a demanding environment motivates businesses to become more involved in selecting and adapting marketing strategies.

Everything starts with a plan
Acquiring and maintaining valuable relationships with customers requires careful planning, just like other stages of introducing a new brand to the market. It's important to define the target audience right from the start, which will allow us to focus on crucial promotion details that impact the overall success of the company.
Promoting a new product takes on a different form in the case of B2B sector and private customers. Depending on the specifics of the market where we ultimately want to operate, the company should apply tailored sales strategies.
When planning a campaign, it's important to consider the length and specifics of purchase cycles for each product. Products that customers purchase quickly and without much thought require a different strategy than those that undergo a more detailed analysis.
When creating a plan aimed at acquiring new customers, we can't forget about choosing the right communication channels that will let us reach our target consumers effectively. Taking into account their market behaviors, purchasing habits, and individual preferences that set them apart from other buyers, give us a chance to enhance their overall shopping experience and promote our product successfully, which will significantly contribute to the success of a fledgling brand.
The magic of the Internet
The dynamic development of technology has significantly influenced the purchasing process. With the emergence of modern tools and systems, consumption is becoming increasingly virtualized. As a result, customers are now more willing to use virtual solutions, and they expect companies to make the most of their potential.
Therefore, businesses can't ignore the virtual dimension of consumption. The Internet greatly affects acquiring new customers, and social media platforms have created new forms of communication with buyers. One-way communication is no longer effective, and open dialogue with customers is now more fruitful. By involving customers in the decision-making process, businesses can strengthen their attachment to the brand.
When seeking to expand a customer base, having an active presence on various social media platforms is crucial. A brand's presence on the Internet can greatly increase its credibility, as it provides an opportunity to showcase more than just marketing slogans. Companies can present themselves from a different perspective, highlighting their values and ideas behind their various activities.
What is more, the brand can stay in touch with potential buyers. Through social media, communication with the audience becomes more direct. In this way, the company shows its commitment and personal approach to the customer, who is no longer just a passive listener, but a motivated creator of the message.
However, using the Internet to promote our business shouldn't be limited to building our presence on social media. It's equally important to have a properly optimized website. The tool, apart from its obvious marketing function, facilitates contact with customers who, with just a few clicks, can get the most important information about a given product or company.
Nowadays, a website serves as a digital business card. Therefore, it's so important to design it in line with the overall brand image, SEO principles, and the latest e-marketing trends. A consistent messaging strategy reinforces the company's identity and has a positive impact on its perception by customers. The website should feature clear graphics and color schemes that evoke positive associations, as well as be easy to navigate.
A tempting offer
Price is one of the key factors influencing the consumer decision process. Although many buyers pay attention to such aspects as quality, availability, or brand values, it is the amount they must pay for the product that most often motivates them or, on the contrary, discourages them from buying it.
To get new customers, companies may therefore skillfully manipulate the price of their offer. Various promotions, bonuses, special offers, or discounts effectively attract buyers, even those who aren't familiar with the brand yet. Such a method lets us reach wider audiences who, tempted by an attractive price, decide to try out our product. When they get good quality along with a reasonable price, they are usually convinced to stick with a brand for future purchases.
Therefore, although the price plays a significant role, the company can't forget about other aspects that are important to buyers. Promotions are temporary, and when they end, the brand must differentiate itself with other elements of the offer.
Just be there!
One of the most important elements necessary to attract new customers, regardless of the type of business, is brand recognition. Buyers tend to purchase the most popular products on the market, which increases their confidence in the brand. Building a strong brand recognition requires skillfully conducted marketing activities.
Providing customers with various samples is an effective method to build trust. Customers can try the product for free and enjoy its benefits, which can create a positive impression and encourage them to use the product again. Eventually, they may purchase it at its full price.
Apart from using traditional advertising strategies like running social media profiles, investing in ads, and optimizing their website, many companies are now exploring unconventional ways to promote their brand. For example, they participate in events that may not be directly related to their industry. By doing so, they can build useful connections and increase their brand's popularity. By promoting their products in diverse communities, the brand can attract new customers and expand its customer base.
In today's world, where there is a constant influx of marketing information, it can be difficult to grab the consumers' attention. Consumers expect marketing to not only persuade them to buy products, but also entertain them. Therefore, businesses that can provide both essential products and a positive shopping experience will be the ones that win their loyalty.
Summary
With the fierce competition in the market, it can be challenging for new businesses to attract new customers. This is especially difficult for young companies with limited funds. However, unconventional marketing strategies can prove to be helpful in setting them apart from similar organizations.
Read also: What is a business risk? 4 important types of business risks.
If you like our content, join our busy bees community on Facebook, Twitter, LinkedIn, Instagram, YouTube, Pinterest, TikTok.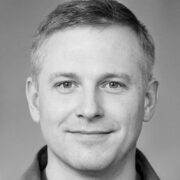 The most important questions
How to get your first customers?

Right at the beginning, it's important to clearly define your target audience.

What do customers pay attention to when shopping?

Price is one of the key factors influencing the consumer decision process. Although many buyers pay attention to such aspects as quality, availability, or brand values, it is the amount they must pay for the product that most often motivates them or, on the contrary, discourages them from buying it.

What should you remember about when promoting your products?

Promotions are temporary, and when they end, the brand must differentiate itself with other elements of the offer than price.

How does brand recognition affect acquiring new customers?

Brand recognition can positively affect acquiring new customers as buyers tend to have more confidence in brands that are well-known and popular.