Running any type of business involves bigger or smaller challenges, which, on the one hand, provide an opportunity for substantial growth, and on the other, carry a certain level of risk. There are many types of risks associated with doing business that are actually present throughout the entire life of the company. Read our article and find out more.
What is a business risk? – table of contents:
What is a business risk?
The concept of risk is extremely complex, and therefore difficult to define. Following the management theory, risk can be equated with a situation when at least one of its components is uncertain. Thus, it can be concluded that risk is associated with the possibility of failure of the steps taken, but at the same time provides an opportunity for success and an increase in the effectiveness of the implemented measures.
A business risk is connected with all kinds of negative consequences of business decisions. Failing to achieve set goals, including financial ones, or negative influences from the company's environment, all these build up a broadly understood business risk.
There are many sources of risk which depend on the given company and the market it operates in. These sources may include your marketing strategies, sales, the quality of the offered products and adapting them to your customers' needs, competitiveness, as well as the reputation of the overall brand.
It's important to note that business risk doesn't always remain at the same level. In some periods there is a noticeable increase in it. At other times, it decreases. However, regardless of the level of business risk, every entrepreneur should be aware of the fact that this risk will be with them for as long as their company exists.

Types of business risks
A complex structure of risk and multiple factors influencing it, let us single out various categories. Such a division helps identify and analyze the main sources of risk, which consequently creates the right conditions to take effective preventive measures, minimizing the risk of failure.
Operational risk
This type of risk refers to internal factors that may affect your business. It is related to the probability of errors resulting from poor process management, incompetent employees or inadequate systems. If there are any transaction errors, the company must face internal failures, which, striving to be as efficient as possible, must be successfully eliminated.
The main operational risk factors include processes and systems in which deviations manifest themselves in the form of procedural errors, as well as failures of devices and equipment. People also influence the level of this risk, as they, both by their intentional and, in some cases, unintentional actions, generate events that negatively affect the development of the company.
Strategic risk
A well-thought-out strategy is the foundation of any business. You can speak of a strategic risk when real threats emerge that prevent your company from achieving its key goals. Poor investment decisions, an inadequate or delayed response to changes in the company's environment or releasing products that don't meet your customers' needs – all these examples reflect the negative consequences of implementing flawed, high-risk strategies.
Being the most important of the risks discussed, if ignored, it can jeopardize the entire enterprise. Therefore, it's so important to analyze and control the degree of implementation of previously set strategic goals at every stage of business development. What is more, in the case of high-risk businesses operating in dynamic markets, it's also worth investing in strategic consulting services, which will prepare the company even for the unexpected.
Financial risk
Running a successful business depends largely on effective financial management, which, apart from ensuring its sufficient liquidity, also allows it to grow. A financial risk refers to the possibility of losing money or other assets.
A financial risk can arise from bad investment decisions, exchange rate changes, a loss of financial liquidity due to both external and internal factors, or taking a loan and not being able to pay off the installments.
Reputational risk
One of the most important factors affecting the success of your company are the customers, who, when making consumer decisions, have a great influence on the offer created for them. With ever-increasing competition and technological advancements, businesses must stay vigilant to easily meet dynamically changing consumer expectations.
A positive brand reputation is one of the most important factors supporting the process of building a strong position in the market. Positive product reviews and best business practices make customers more willing to pay for the delivered products.
A reputational risk refers to a situation when your company's good name is threatened, which negatively affects its overall performance and profits. It also can lead to a severe loss of customers, and in some cases, even to the fall of your business.
Therefore, in order to ensure a stable position in the market, companies should take care of an efficient risk management system that will be able to effectively support the company even in crisis situations.
How to manage risk in business?
Running a business involves dealing with various risks, which, depending on the stage of development of a given company and the target market, may have a different level of severity. Every organization should strive to minimize them, ensuring greater control over its own operations.
There are many practices that help in the risk management process. It's important to remember that they should be tailored to the company's profile and its main strategic goals. Every decision should be analyzed not only in the short, but also in the long run.
The risk management process starts from identifying potential risks and assessing their impact on the future of the given enterprise. After the initial analysis, it's time to thoroughly plan and implement activities aimed at minimizing the previously detected risks. Such activities should be repeated regularly, which creates the right conditions for ongoing control of the processes in the company.
In addition, it is important for the company to ensure efficient communication. The smooth flow of information between individual departments boosts the awareness of staff, thanks to which everyone in the company, regardless of the job role, has access to valuable information about the level of risk or the effectiveness of business practices undertaken in this matter. As a result, responding to various risky situations becomes even more efficient.
Summary
The complexity of the market and the multitude of operations taking place in it, force companies to stay constantly vigilant. There are many business risks that, regardless of the type of business, should be kept as low as possible. To this end, companies should ensure an efficient risk management system that, even in the face of demanding business conditions, will allow companies to achieve their established strategic goals.
Read also: What is pivoting in business? 6 types of startup pivots.
If you like our content, join our busy bees community on Facebook, Twitter, LinkedIn, Instagram, YouTube, Pinterest, TikTok.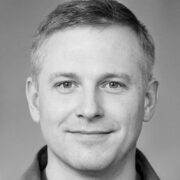 The most important questions
What is a business risk?

A business risk is connected with all kinds of negative consequences of business decisions.

What are the main types of business risks?

The main types of business risks include operational risk, strategic risk, financial risk, and reputational risk.

How to manage risk in business?

There are many practices that help in the risk management process. It's important to remember that they should be tailored to the company's profile and its main strategic goals.