Creative and successful affiliate marketing requires skills, know-how, persistence and approach. With doubts about how to start, where to aim, tricks for successful sales and no single method, many feel confused and discouraged when they're trying or advancing at affiliate marketing. Here, we'll show you practical hints on how to harness the power of video marketing and understand affiliate marketing on YouTube. Just take a minute and check out our post below!
Affiliate marketing on YouTube? – table of contents:
Why YouTube?
Today we are focusing all our attention on doing affiliate marketing on YouTube. Our entry today is for all who have or would like to promote their business on YT. What secrets does the platform have? Figures will shed some light here:
Globally, YouTube is the second most popular place for conducting influencer marketing (Instagram is leading and the third is TikTok),
YouTube has more than 51 million active channels,
2.5 billion users use the YouTube platform in a month,
The highest traffic comes from India,
The majority of the platform's users are between 15-35 years old,
More than 70% of viewing time comes from mobile devices.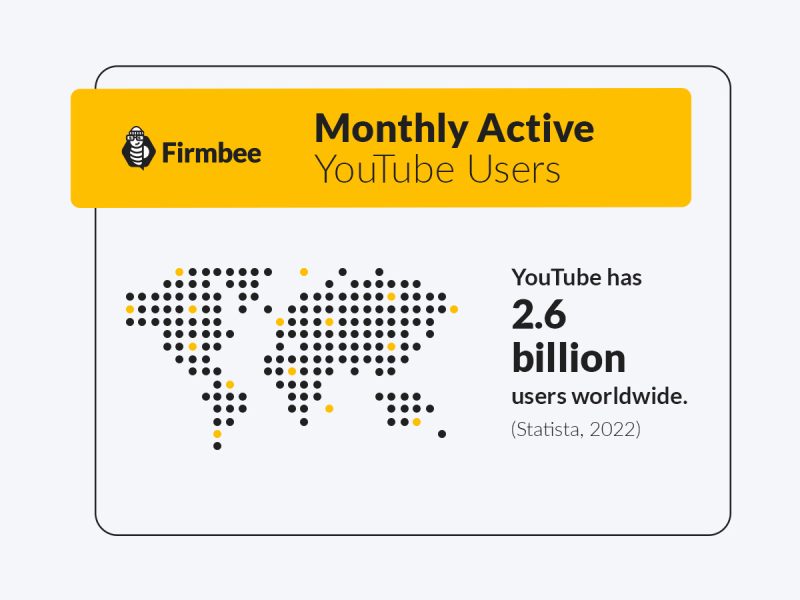 YouTube affiliate programs
YouTube and affiliate marketing have more in common than you might think. The opportunity to become a publisher is made possible by numerous affiliate programs. Previously, we mentioned joining a special course as a facilitator, especially in developing new trails. Each platform sets its conditions – perhaps to become an affiliate you will have to get, for example, 1000 subscribers beforehand. Among the most popular programs include Amazon Associates, eBay Partner Network, and Etsy Affiliate Program.
How to get subscribers
Gaining a steady audience is no easy task. We suggest starting the process by clearly defining your goal. In what timeframe do you want to gain a specific number of subscribers? Make a note of realistic expectations and move into action.
Get rid of old recordings of poor quality from the channel. Remove all forms of anti-advertising.
Take care of recording quality and creative script.
Make sure there is a subscribe button next to your channel!
Pay attention to well-chosen keywords, good-quality thumbnails, and relevant video titles.
Promote your channel in other media.
Ensure regularity in adding content.
Create videos that people love. Users like to watch: tutorials, compilations and product evaluations.
Where to put the link
The key to the operation is to post links correctly. YouTube's user experience is different from other social media. The key is in the description of the video. Redirects are different from popular Instagram but have an important advantage.
In the description, you can freely place an unlimited number of links. The method works well when you are doing, for example, a list of the top ten products. Each pick from your top 10 you can efficiently include below. During the recording, point out, that the links for the viewers are they – some people don't know it. But there is also another way. You can paste links in a pinned video commentary. The decision is yours. Although in this respect you are not limited by YT policies, go for quality – not quantity.
Legally speaking
Don't worry about quantity and source – YouTube allows you to legally add numerous affiliate links. Consider letting viewers know about your partnership. This solution is gaining popularity. There is no dilemma if the regulations in force in your country (or in your contract) require it. Even if you are not forced to, consider communicating your benefits to viewers. As a user, would you want to know the truth?
They need to watch you!
Making a name for yourself on the YouTube platform is no easy task. Gaining subscribers by making creative and factual recordings is a chance for fruitful cooperation. Our advice is no different from what we have given on other sites. Remember – they like you authentic and competent.
YouTube Ads
Like any platform, YouTube offers versions of paid ads. Analogous to Facebook Ads, YouTube Ads functions. For beginners, we do not recommend taking advantage of the savings. If you are seasoned, you can explore the topic more deeply. You start the process of adding an ad by setting up an account and adjusting settings. Then you create a campaign in Adwords or DoubleClick Bid Manager. These are Google's two main platforms for managing YouTube Ads. Don't invest in advertising without asking the advertiser for permission!
Affiliate marketing on YouTube – the final word
YouTube is steadily growing in power. Its fame today spans the globe. How to conduct affiliate marketing on YouTube? In a nutshell: with the right intention and persistence! Is your potential audience watching video content? Check and get started!
Now, when you know how to do affiliate marketing on YouTube, check the post about affiliate marketing on Pinterest.
If you like our content, join our busy bees community on Facebook, Twitter, LinkedIn, Instagram, YouTube, Pinterest.