Do you know what affiliate marketing is? How to do affiliate marketing? Recently, most of the web articles we read at the Internet portals contain notification or statement as follows: "This article contains affiliate links". Generally it is quite easy to notice all affiliate links during reading since those links move the reader to other web-pages. What is affiliation marketing and why the information about this practice is so important that it has to be so clearly labelled?
Affiliate marketing – table of contents:
What is affiliate marketing?
The most important definition in affiliate marketing field is the notion of affiliate network. Currently, affiliation network is one of the most popular tools for marketing activities. The network is used to process all the reporting and payment activities related to the affiliate.
Affiliation is a promotion of products or services by outlets and channels of communication belonging to our business partners. There is a commission rate from sales value fixed in advance by both sides of the business partnership.
A few types of affiliate marketing channels include:
Influencers
Blogs
Paid search focused microsites
E-mail lists
Large media web-sites
Online paid advertising
Social media profiles and groups
How to do affiliate marketing? How affiliate program works?
The affiliate network is one of the common terms associated with the field of affiliation marketing. There are four main parts of affiliate marketing:
1. The network – usually used to process all the reporting and payment activities related to the affiliate.
2. The merchant – sometimes called: maker, retailer, seller or brand. The merchant sells products or services through the affiliate network.
3. The affiliate – also known as: publisher, advertiser or distributor. The affiliate is the owner of the communication channel, which advertises merchant's products or services. The affiliate charges the commission measured in various ways: per sale, per lead, per click.
4. The customer – the last and crucial part of the communicative channel – customers use products or services, make purchases and improve conversion rates.
Affiliate marketing is an interesting way to generate significant income in an easy, legal and comfortable way.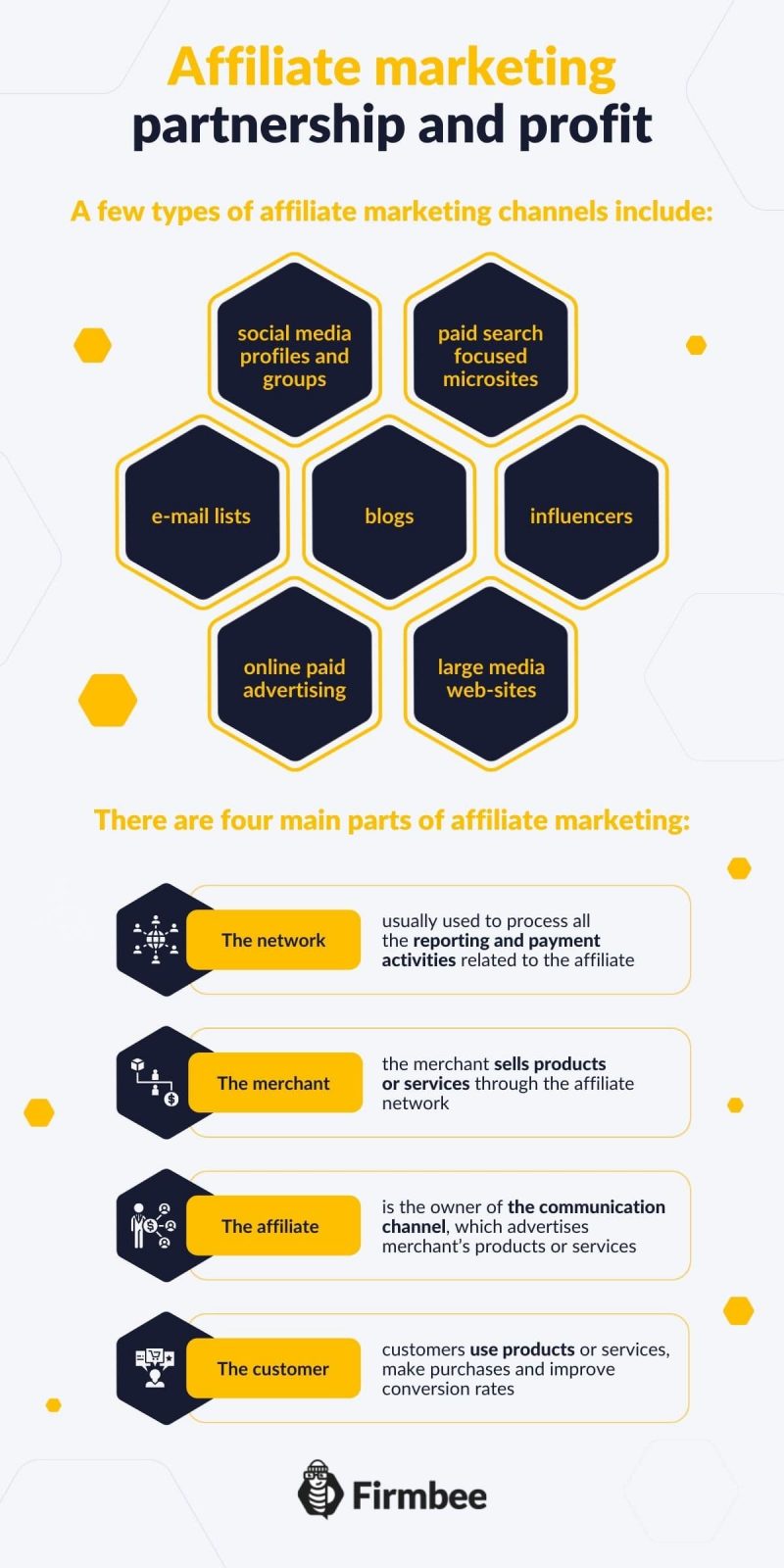 Affiliation – selection of marketing channels
The most important decision in affiliate marketing is the choice of channels of communication for our advertising campaign. Careful selection of Internet portals or social media profiles is crucial since their content should match up with the product advertised.
Social media are extremely friendly at the beginning of the journey with affiliation marketing since we may send our recommendations to friends and acquaintances.
It should be noted that, the key for success is the right placement of our advertisement – the web-sites or profiles should be matched with needs and preferences of our target customers – all products promoted via affiliate links should be relevant to them.
Read also: How to use e-mail marketing automation in e-commerce?
If you like our content, join our busy bees community on Facebook and Twitter.