In the following article you will learn how to build your personal brand with webinars. Are you an expert in any field? Can you tell stories in such a way that people are happy to listen to you? Or perhaps you employ or know professionals endowed with such a talent? If you can answer yes to any of these questions, think about broadcasting a webinar. Such an undertaking is a great opportunity for entrepreneurs to self-promote and reach their target audience. Read on.
How to build your personal brand with webinars? – table of contents:
What is a webinar?
A webinar is a type of online event that is conducted using webcast technology. It is a two-way form of comunication between the attendees and presenters. Presenters (usually along with an expert and/or invited guests) moderate the course of the meeting, conduct a conversation with its participants , and often chat up their guests. Viewers can ask questions, and thus get into a live discussion.
How does a webinar work?
Conducting such a meeting is primarily comfortable for the viewers. Let's say that a company launches a new product. Potential investors want to know the details, talk to its CEO or employees. Webinars give you such an opportunity. Participants have access to a live chat on any device, and the live broadcast can be watched in various conditions, without wasting time on any special preparations.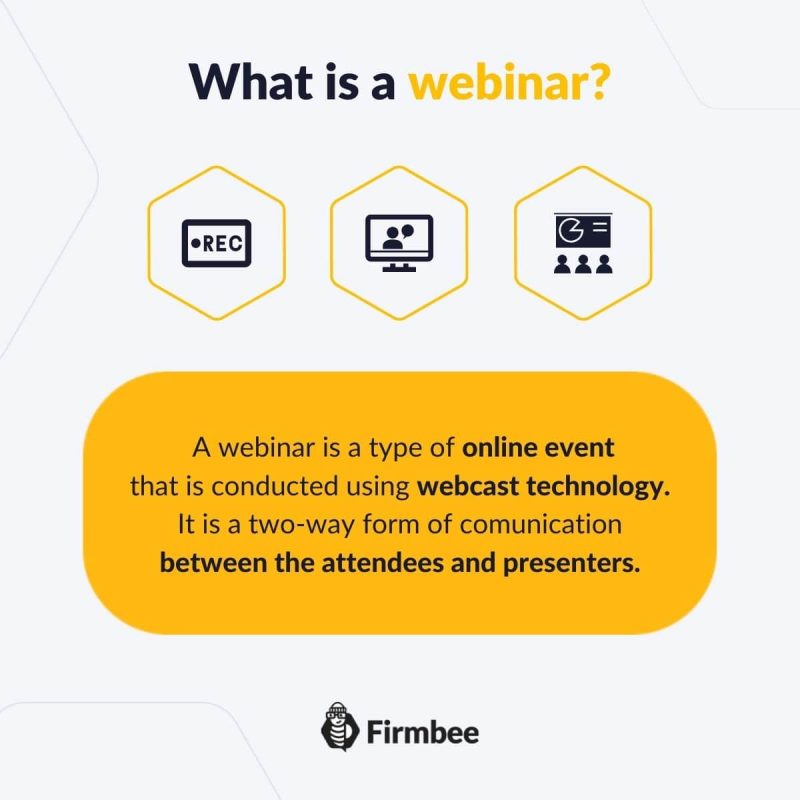 Facebook webinar
Apart from a standard broadcast on YouTube, organizing a parallel broadcast on Facebook seems to be an increasingly popular trend. There is no need to think about how to conduct two transmissions simultaneoulsy. You can easily find applications (paid or free) that will allow you to transfer data to multiple platforms at the same time.
This is all the more important since YouTube subscribers and the community gathered on Facebook can be quite diverse, and it is worth reaching both. We can't forget to answer questions appearing on both websites.
How to create a webinar
Technically, webinars are not only attended by the hosts and their guests. You also need people who are on the other side of the camera. For example, a good cameraman who, apart from the photos, will take care of the live stream, as well as people responsible for lighting and setting the scene.
How to build your personal brand – Summary
It is worth conducting webinars not only to extend your reach to anyone across the world. Hosting webinars that are packed with useful knowledge will also help you establish your organization as an authority. Your customers will appreciate the opportunity to ask questions and receive answers in real time. As the webinar formula is simple and accessible, it will allow you to build personal relationships with your leads and bring measurable benefits to your company.
If you like our content, join our busy bees community on Facebook and Twitter.