Do you know how to become the CEO of the company? Many people just at the beginning of their professional career dream about becoming a CEO, that is chief executive office. There are various paths leading to this role. Certainly huge amount of persistence and endurance is necessary. What other traits and skills are crucial to become a CEO of the company. Let's find out!
How to become the CEO of the company? – table of content:
What makes a good CEO?
Successful chair of the company has not only to be able to think ahead and plan the course of development of the company, but has to know how to achieve all the company goals. He should understand his industry well to efficiently manage the company the entire time. Great communicative skills are essential as well since they allow smooth cooperation with other directors, managers and Board of directors. The skill only is not enough to be in the position of the CEO.
Statistics and CEO
Let's take a look on the statistics and chances to become a CEO. Accordingly to Zippia, currently in the United States 30,9% of all CEOs are women, while 64,2% are men. The average age of CEO is 52 years. The biggest ethnic group of CEOs is represented by Whites (81,1%), the next is Latino (7,0%) and Asian (6,8%).
10% of the directors with the highest salaries earn even 353 000 US dollars per year or more. 12% of all general directors belong to LGBT community. Moreover, general directors work more frequently in private companies, not for public companies. Does your profile match those statistics?
Traits of CEO
Every CEO should have the set of traits, which allow him to take such place of honor and to remain at the position. The traits of good CEO are as following:
interpersonal skills – each CEO has to be able to keep up good relationships with other leaders in the company and outside of it
analytical skills – CEO has to participate at every stage of the analysis of the company processes, he has to ensure that every goal is measurable
leadership skills – CEO has to possess leadership skills, which are essential to execute mission of the organization. He should set the direction for the company actions and show the main goal to his coworkers
management skills – CEO is responsible for the learning culture in the organization, which is vital to right development of abilities and skills of the employees
How fast can you become a CEO?
As the statistics show, you may become the CEO somewhere in your fifties. Certainly it is worth to concentrate on education, later on getting experience in the chosen industry. It is advisable to achieve the MBA diploma. Prospective directors have to gain their experience in management by climbing the corporate ladder of getting higher and higher positions in different companies. Some of the companies provide development training, which help to get them ready for management positions.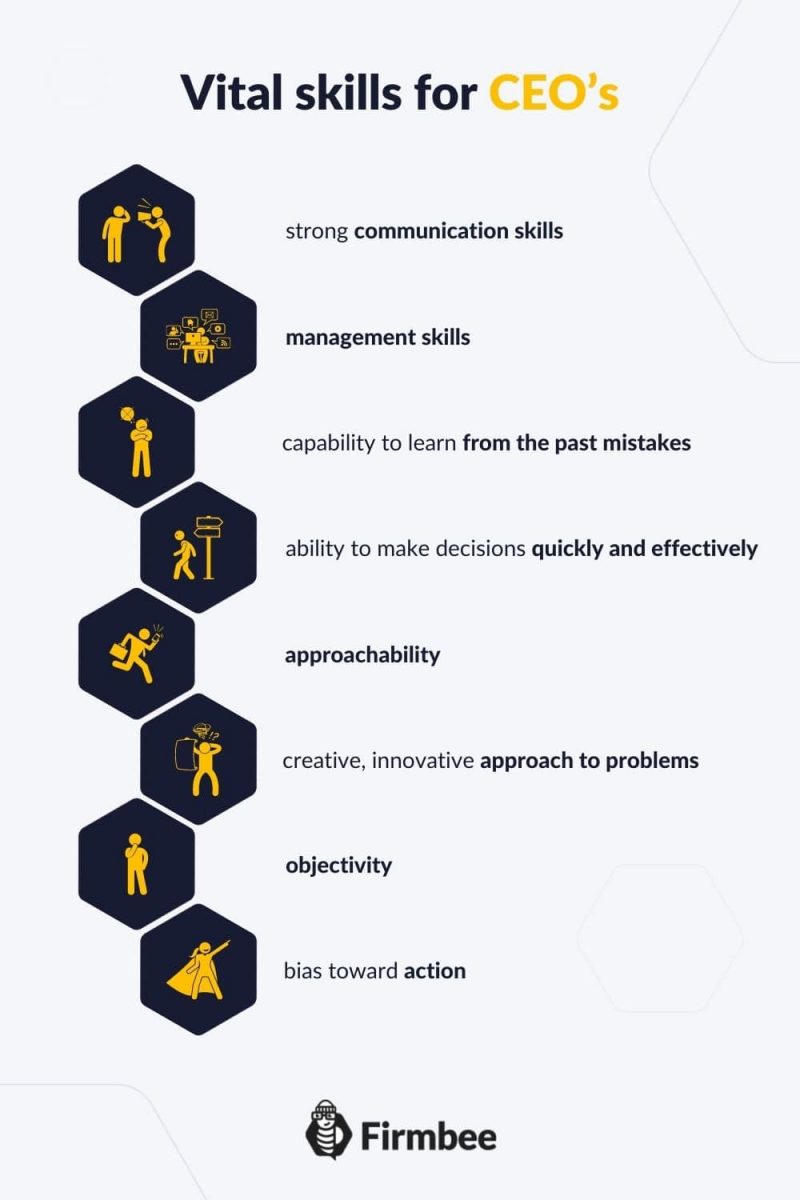 What to study if you would like to become a CEO?
Some of areas of study are more appropriate: economy, management, administrative or business studies seem worth our attention. They help with understanding of the dynamics of management in the company.
It is necessary to develop some competencies that can be shaped only at the academic level. Business studies allow students to find out about the basic area of business knowledge and learn about: business operations, management, economy and finance. Students learn about functioning of the law and its influence on the company operations. Additional courses in psychology are essential as well since they allow better understanding of human interaction and behavior.
MBA studies should be taken under consideration as well since getting such degree seems to be the best preparation of the students to future business endeavors. During MBA studies individuals deepen their knowledge related to key issues in professional management: from accounting to human resources management.
Such studies help understand functioning of the corporate world from the perspective of the higher rank management – this knowledge is necessary to be able to make critical decisions. MBA studies become real school of leaders. Obviously, if we are planning to become a CEO in our own company the path to this high position is different.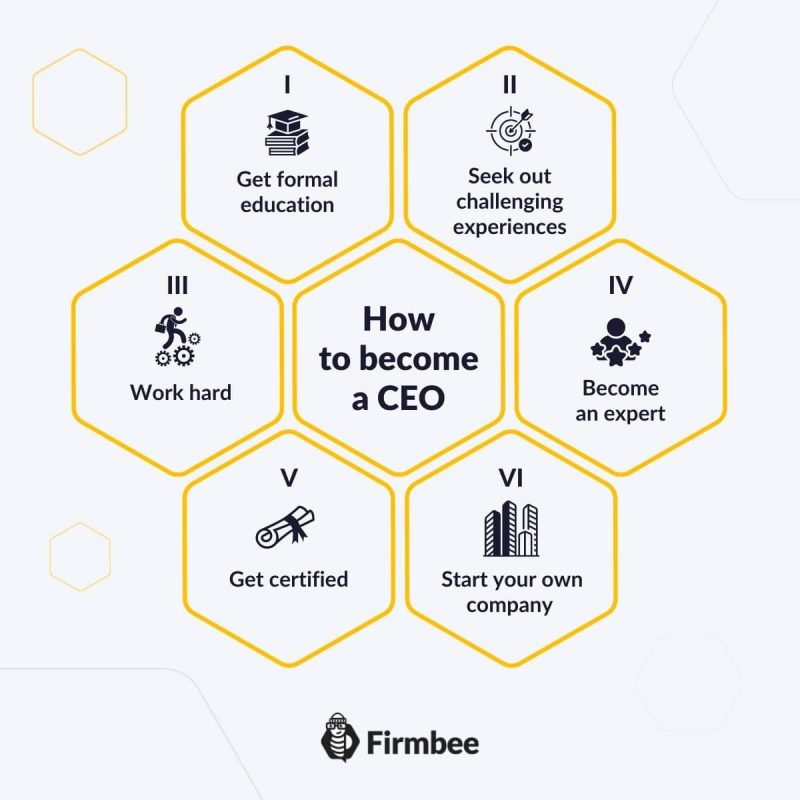 Professional experience of CEO
After gaining all necessary degrees the future CEO should get some professional experience. Improvement of competences can be achieved mainly through working in a profession. Any person asking how to become the CEO of the company has to go through the stage of hard work, persistence and steady development.
Young individuals, after graduation often have to climb the corporate ladder starting from lower positions in rank and only after some time they may be promoted to higher positions. But becoming CEO is not easy and usually it is expected that candidate should possess at least several years of experience.
The process of becoming a CEO requires good type of formal education and a lot of experience. The candidate has to be ready to work hard, sometimes long hours. It is worth to remember that the job of CEO is associated with stress since the scope of responsibility for the role may be significant. The key for success is to be able to choose the right career path adjusted to our abilities and skills and steadily follow that path. When you finally know how to become the CEO of the company – the hard work is all, what has to be done.
Read also: 4 types of employees every company needs
If you like our content, join our busy bees community on Facebook, Twitter, LinkedIn, Instagram, YouTube.