Making money through Instagram has gone from an unexpected benefit to a way to make a passive income! Want to know how to make money on Instagram? Read on to learn how!
How to make money on Instagram? – table of contents:
Can You Really Make Money On Instagram And Through Social Media?
You only need to spend a few minutes scrolling through your Instagram feed to realize that the platform is becoming an increasingly popular place to grow an audience and start making money. Brands are scrambling to create new accounts to keep up with the competition, while influencers make money from product placement and exclusive partnerships. The best part of all? Anyone can start making money on Instagram – if they know the right steps to take! If you're tired of just following all day long without getting anything in return, then this article will show you how to make some money on Instagram!
You may think that making a living from your social media presence is a luxury reserved for elite celebrities and influencers. Not anymore! Now, people are making money on Instagram, YouTube, and other social media platforms.
In a recent keynote address at Facebook's Creator Week in 2021, Mark Zuckerberg proclaimed: "Our goal is to be the best platform for creators like you to make a living."
With this shift, social media is no longer just a great place to build a career, but it is increasingly being designed to reward those who want to make money through their social media accounts!
Making money on Instagram is not impossible – but it does require the right set of tools and strategy to make it happen.
How To Make Money on Instagram? Build Your Follower Count
If you want to start making money through Instagram, you first need the audience to get you there. This means you need a large set of followers that are keeping up with your Instagram account at every post.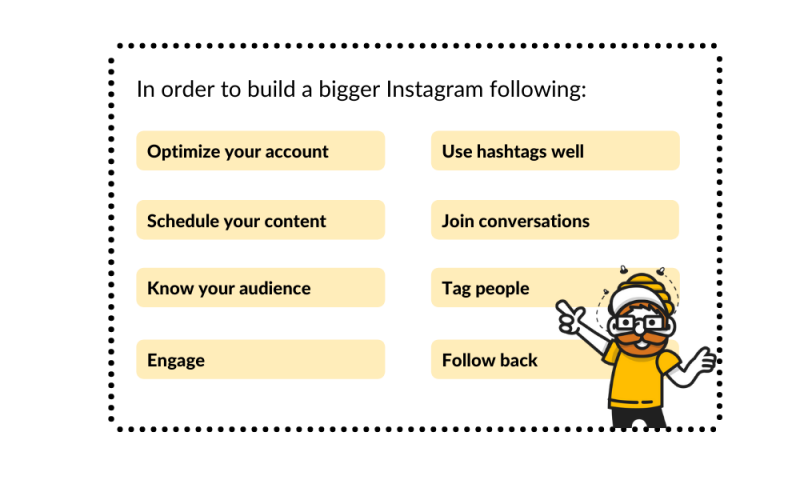 Want to build a bigger Instagram following so that you can make money on Instagram? It's not complicated, and it doesn't involve paying a bot to follow other accounts for you automatically.
Here are some more top tips to start building a following online:
Get strategic with Your accounts
Use your existing social networks to share content on Instagram. Post pictures and videos of what you've been up to, thoughts or images that inspire you, and links or relevant quotes for the audience.
Make sure to keep it creative and – most of all – consistent. The top Instagram influencers rose to fame by keeping their followers engaged through daily posts.
Engage with Your community
The best way to gain followers to become an engaged follower of other accounts yourself. Consistently comment on other people's posts using a photo with a thoughtful question (and don't forget to use hashtags!). If you are a good follow, other accounts will want to follow you back!
Create fun camp; Engaging Content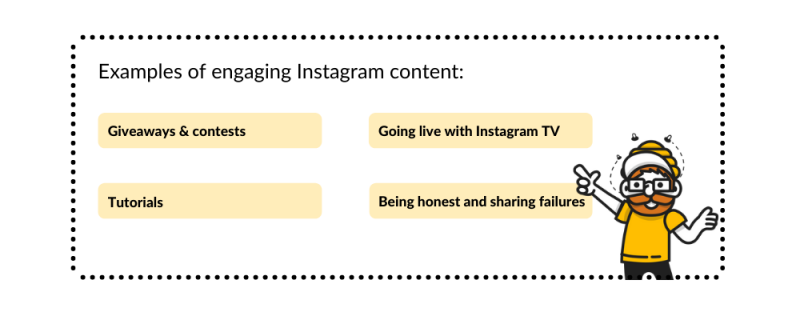 If you are going to keep followers and entice others to join your audience, you need to post great content. Make sure your photos are clear and on-brand. If you're posting videos, make them short (30 seconds or a minute) but engaging.
Do not post irrelevant content – ask yourself: Will this add to my audience? What do they want from me? How can I keep their attention with this photo/video?
Take advantage of Instagram's features like Reels and Stories to keep your content varied and exciting. You never know what type of content or post will be the one that helps you go viral and build your follower count fast.
You must be trustworthy
Many go wrong in their quest for an Instagram side hustle by not being an authentic or trustworthy source online. For followers to trust you and take action on your recommendations, you need to ensure that they see you as an authority in your niche or industry. By being authentic, you can build a fast follower base and start earning money even faster.
Once you have a sizeable – and growing – audience base, it's time to start turning those followers into opportunities to make money!
Top Techniques To Make Money On Instagram
With the audience in hand, you can quickly start turning a profit with some unique monetization strategies:
Get involved with sponsored content

Sponsored content ("spon-con") is a growing trend on Instagram, and with it comes an opportunity to make money.

You can take advantage of sponsored content by connecting with a company or brand that will pay you for posting branded photos in your feed. You can also get creative with the brand itself: if they want an influencer marketing their product or service, create unique posts that are relevant to them!

You may not be able to make money on Instagram until you have hundreds of thousands (or millions!) of followers. Still, every little bit counts when trying to generate passive income streams from social media platforms like Instagram.

Start affiliate marketing with Your Instagram

If you've built up a following on Instagram, make money on Instagram by leveraging your influence and turning your followers into customers. How? With affiliate marketing!

You can partner with brands and offer your followers in-feed discounts for the products that they sell.

Do you like to post about how much better this popular skincare line is than any other one out there? Tag that brand or product in your post or story so that followers who click through to buy will also get an added discount from the company. This gives you, your followers, and the company a win!

While similar to sponsored content, this method earns you commission rates ranging from 10-20%, depending on if the affiliate is using a pay-per-click or cost-per-acquisition system.

Affiliate marketing is such a great passive income stream because not only are you generating money while doing things like driving or cooking dinner, but all of those clicks lead back to their site and generate ad revenue!

Create camp; Sell Products

Create products to sell on your Instagram! That's one of the most obvious ways to make money on Instagram. You could make and photograph a recipe, create an e-book with tips for living more sustainably. You could offer yourself as a consultant in business consulting and sell an eBook with tips and insights for a small fee.

You can also sell your coaching or mentoring services, especially if you have unlocked the key to building an online brand and audience. There are many people online who will pay well to hire your help.

Remember to keep your posts engaging and your content varied. If your followers feel that you are simply trying to sell them on a product or opinion, they will be less likely to engage with you, buy your products, or click through your links.

Leverage Your Social Media for tips

Another way to make money from Instagram is as an online performer. In the same way that musicians and artists work for tips, you can use your social media platform to gain interest and earn tips for entertaining the masses! Services like Tip Jar or Patronite can be very helpful with this.

This method can take a bit longer to start earning money, but when you find an audience that loves your content, they won't leave anytime soon.
Start Earning On Instagram Today
Making money on Instagram can be lucrative, but it isn't an overnight success story. You need to work hard and keep at it for a while before you start seeing any money.
However, if you really want to take advantage of the opportunity to earn money on Instagram, the key is to keep one eye on your follower count while you have the other on content curation.
The more you post and the better your content, the more money you can start seeing through your Instagram account. In time, you will begin to view your Instagram account as a source of passive income – enjoying the benefits of Instagram stardom!
Have you been successful with making money on Instagram? Tried our tips and want to report back with your results? Let us know in the comments!
Read also: How to write an Instagram bio for your business?
Want to stay in touch with our content? Join our Facebook community