Name, logo and slogan form the "holy trinity" of brand identity. They are the elements most often noticed by the customers and associated with a given company. Consequently, their coherence allows for the creation of the first clear image of the company and its products on the part of the recipient. However, despite their extraordinary importance, they are only the tip of the iceberg, by being the only handpicked elements of the so-called brand identity book. So what other issues are included in this concept? What role does visual identification play in branding? To find out take a minute and check out what we have prepared on the topic.
Visual brand identity – table of contents:
Colors in visual brand identity
Although it may seem trivial to you, colors play a significant role when it comes to a customer's perception of a brand. They can, already on a subconscious level, create certain images, associations and emotions. They also differ when it comes to the ability to focus attention, which is currently quite a challenge. So how to consciously compose the color identification of your brand? Notice and bear in mind the network of associations with particular colors that exist in the mind of an observer:
Black – class, elegance, luxury, timelessness
Blue – safety, trust, honesty, peace
Red – power, passion, love, energy
Yellow – a warning, curiosity, joy, happiness
Orange – joy, confidence, immediacy, warmth
Violet – peace, balance, harmony
Green – nature, calm, rejuvenation, positive emotions
Gray – professionalism, timeliness, calmness
Brown – down-to-earth, rationality
Pink – femininity, fun, joy
When choosing a color palette, you should also compose it so that it performs key functions from the viewer's point of view:
informing, and thus enabling and facilitating the reception of the message being sent,
technical, i.e. making this reception without disturbances resulting from limitations of the human body (e.g. too small font, too bright colors),
structural manifested in the form of creating a coherent, consistent image of communication activities as a whole,
aesthetic, i.e. taking an attractive and pleasant visual form.
Fonts in graphic brand identity
Simplicity is power – that could be the title of this part of the article. When it comes to fonts, bet on minimalism. Typefaces with many embellishments not only depart from current trends, which strive to simplify all forms, but above all, they can make the reception of the message very difficult, sometimes even impossible (small screens, distant billboards). A simple font will help to create the image of a modern, professional and timeless brand, which relies on clarity and certainty in its communication. Therefore, while designing visual identification for your company, remember to:
choose sans-serif fonts
limit the number of fonts (optimally to two),
when deciding to use decorative fonts, limit them to single slogans, titles or headings – a wall of decorative text can effectively discourage the recipient,
pay attention if the chosen font has an extension with desired language characters to obtain a uniform text.
How to create a logo?
At this point, it is worth making some terminological distinction between a logo and a logotype – the latter is supplemented with a text layer, while the former is devoid of it. Both a logo and a logotype, as a graphic representation of a brand, are crucial for effective marketing activities. They constitute the brand's identity; they can encourage or discourage people to get acquainted with its products; they can attract attention or remain unnoticed among millions of other graphics.
When considering a logo or logotype design for your brand, keep in mind that a logo/logotype should:
be timeless – focus on simple forms in this regard
be complemented by up to three contrasting colors that should be neither too "gloomy" nor too bright
consist maximum of two typefaces
be clear on different screen sizes, in print, in different orientations, on different textures, etc
form networks of associations result of the forms used (e.g. Hyundai – shaking hands contractors; Amazon – an arrow leading from "a" to"z" in the word range of available products; Wikipedia – an incomplete globe to which everyone can add something of their own).
At the same time, the logo/logotype should be described in detail in the so-called logotype book/logbook, containing elements such as logo description, description of related meanings, colors, variants, fonts, examples of use.
Both the book itself, as well as a logo/logotype project, should be the result of a meticulously conceived planning operation that includes the possible outlook for the future. These blueprints are what companies build their market position and reputation on.
It potential behind a brand is accumulated and therefore changes in once chosen forms do not occur too often. It is therefore worth paying more attention to this issue.
Available tools, with the use of which you can design your logotype or logo for free (e.g. Logaster, Shopify, Ucraft, Canva or SquareSpace) can come in handy here.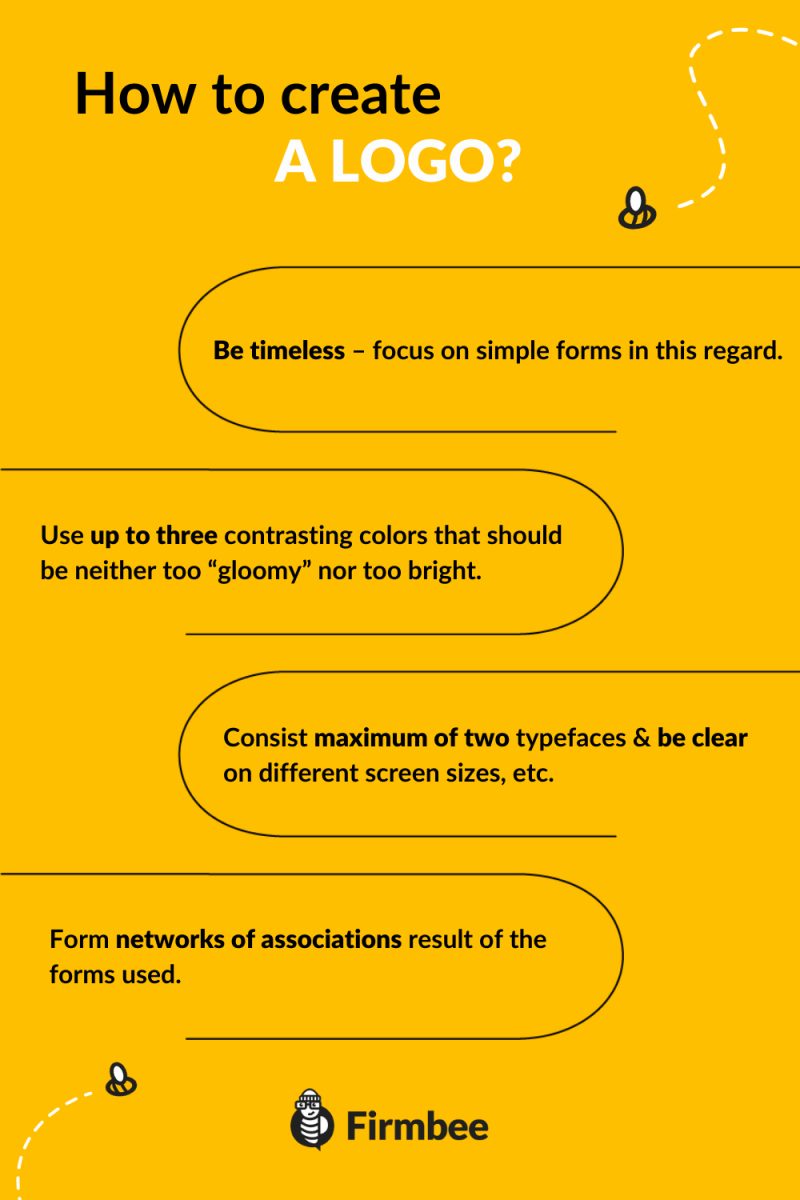 Consistent style in the visual identity
Consistent design is a slogan that consists of many elements, such as the already mentioned logo or the choice of colors. It enables a brand to define itself and stand out it also creates a clear message to the recipient regarding its professionalism.
In times of information noise and picture cultures, graphics have become a significant information carrier. Messages remain in people's minds because they evoke emotions, recipients want to hear (and see) them, and then share them with others. A coherent graphic composition also has a considerable influence on the perception of a brand in the first contact with it, creating an impression of reliability and credibility.
That is why it is worth trying to define your own style – it can be created by the choice of frames, motifs, color elements, characteristic fonts, objects, styling. You do not have to be left alone in this area either – the Internet is full of inspirations. You can gather them in Moodboard.com – a visual representation of your design concept. This tool allows you to gather in one place images, photos, color samples, patterns or materials that you can then use to create your vision of the elements of the visual identity of your brand, its mobile applications or layouts of websites.
In addition to the visual elements, remember that the verbal ones are no less important. Read our article on them and give us feedback by leaving a comment below!
Read also: How to promote a startup? Our ideas.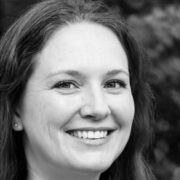 The most important questions
What color in corporate identity to choose?

It depends on what emotions and associations you want to evoke. For example, green is associated with nature, calmness, refreshment and positive emotions so it is worth getting familiar with the network of associations associated with various colors. At the same time do not forget the four main functions that a color palette should fulfill: informational, technical, structural and aesthetic.

How to create a logo?

The logo should be created with long-term use in mind, therefore simple forms, a limited number of colors and typefaces, clarity and creating subconscious, positive associationswork well in this regard. In addition to the visual elements, remember that the verbal ones are no less important. Read our article on them and give us feedback by leaving a comment below!