Verbal elements, next to the visual ones, play an equally important role in the branding strategy. After all, the presentation itself, even the most attractive one, would be just an empty form if it were deprived of the actual content behind it. This is why brands pay a lot of attention to issues like naming, brand voice and storytelling. These are the ways to ingrain in the minds of content recipients the awareness of a given company's existence, character, offer and distinctive features. This effect can be strengthened by properly combining these elements with the visual layer.
Branding strategy for startups — verbal elements:
How do you choose a name for your brand so that it serves its purpose? What and how can a brand communicate a message and how to make it resound effectively? What is storytelling and how to conduct it? If you are curious about the answers, read on!
Name — why is it so important and how to choose it?
Choosing a name for your brand is a strategic decision. Its sound should not be accidental but the result of a thorough analysis — the brand itself, the products it offers and the environment in which it operates. This will make it possible to be remembered by potential customers and establish a long-term relationship with them.
A well-chosen name will also let you save money on promotional activities, as its inviting wording in itself makes it much easier to gain the interest and favor of customers.
The name can also be an element of your competitive advantage over other entities present on the market.
Finally, a well-considered choice will help in avoiding rebranding, which generates additional costs and is connected with the risk of "blurring" the network of associations so far built around the brand.
Therefore, you should leave the creation of the name to the professionals — copywriters or content marketing department. In doing so, they should act taking into account contexts such as the business object of the company and the target group along with its style of being and the language it uses.
The name should not be too long (the most popular brands use four to eight letters in their names — e.g. Nike, Lego, Apple, Sony), but should be sonorous, catchy, unique and timeless. If you want to strengthen brand identification, you can use the names of:
the owners (e.g. Jim Beam, Tommy Hilfiger),
towns (e.g. New Yorker, Eu de Cologne, Nokia),
nouns (e.g. Puma, Apple)
the products offered (e.g. Pampers, Adidas).
Brand voice – what is it and what role does it play in branding?
Brand voice, also known as brand language, verbal identity, brand language, brand voice, verbal language or verbal identity, boils down to all communication activities specific to a brand, from those relating to its mission, vision and objectives, to those related to operational activities, which constitute the everyday life of every company.
A specific, unique brand language will grant building a network of associations around it, but also to create long-term relationships, provide customers with added value, engage your audience, and even encourage them to participate in the process of distribution of the created content (through the so-called viral marketing).
These days however, the character alone is not enough for a brand's voice to be heard – not just heard. This is because the recipient of content demands reciprocity in this regard.
True communication should not be one-sided but focused on interaction. Therefore, creating a brand voice should be a process that is subject to constant scrutiny in terms of how that voice is received. The possibility of getting feedback from the audience of the content is a huge potential and it would be a sin not to use it.
A brand voice constructed in such a way will enable you not only to stand out from the competition but also to reach your target group, create imagination and emotions driving to action and build your unique image.
Storytelling, or the story of your brand
The name itself reveals a lot about the essence of this communication tool. Storytelling is nothing else than telling stories. It enables drawing the recipient into the network of contexts, twists and emotions, which are the background thanks to which the values of the product will be appropriately exposed in a convincing and at the same time not intrusive and attractive way.
Storytelling, consequently, becomes a form that draws attention; that is more credible and understandable to the recipient; that allows them to see the brand and its products from a completely different perspective. It enables customers to become aware of their needs or even create new ones, and it can convey a deeper message behind the brand and its products.
Moreover, storytelling builds brand's identity based on the emotions associated with it, and finally, it creates a bond between the brand and its customers by providing them with valuable, concrete guidance.
At the heart of storytelling should be the themes that are important to the recipient – those with which he or she identifies, that have meaning to him or her, that evoke positive emotions in him or her, or those that condition the decision he or she makes. The brand and the product itself, although present in the narrative, do not dominate it – the reader is its silent protagonist.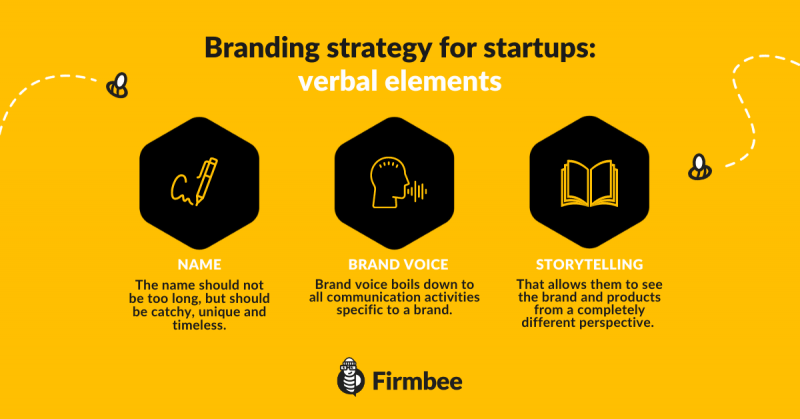 If you enjoy the content we publish, share a comment below and join our Facebook community. Let's stay in touch!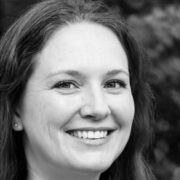 The most important questions
What name to choose for your brand?

Choosing a name for your business should be preceded by an internal analysis of the business itself and its environment. It should be concise, catchy, distinctive and versatile while being related to the brand's profile.

What is a brand voice?

Brand voice is a brand's distinctive way of communicating that manifests itself at all levels of its business.

What is storytelling?

Storytelling is a way of narrating that creates a story that is attractive to the audience, in which they find elements that are important, interesting, funny and with which they can identify. In storytelling, it is the reader, his needs, aspirations and experiences that play the main role. If you enjoy the content we publish, share a comment below and join our Facebook community. Let's stay in touch!