Flowchart, although a simple tool in its essence, is of key importance for bringing order and desired quality to an enterprise. With its help, even the most complicated processes can be visualized in a suggestive and clear way. How does it work? Who will benefit them the most? Which flowchart applications should you choose? Curious to find out? Take a look at our review of the best flowchart apps in 2021/2022.
Best Flowchart Apps – table of contents:
Flowchart – what is it?
The term flowchart denotes a type of diagram, flow map, or process flow that aims at organizing workflow. Regardless of the terminology, the point is to outline in the clearest possible way the components of a given process and the relationships between them. This makes it a key solution for the manufacturing industry, for managers supervising company's processes and for those involved in logistics or quality control.
Flowcharts provide information essential for the understanding of the mechanisms governing processes, enabling the detection and removal of irregularities, but also introducing improvements where possible. The applications listed below may prove helpful in this respect.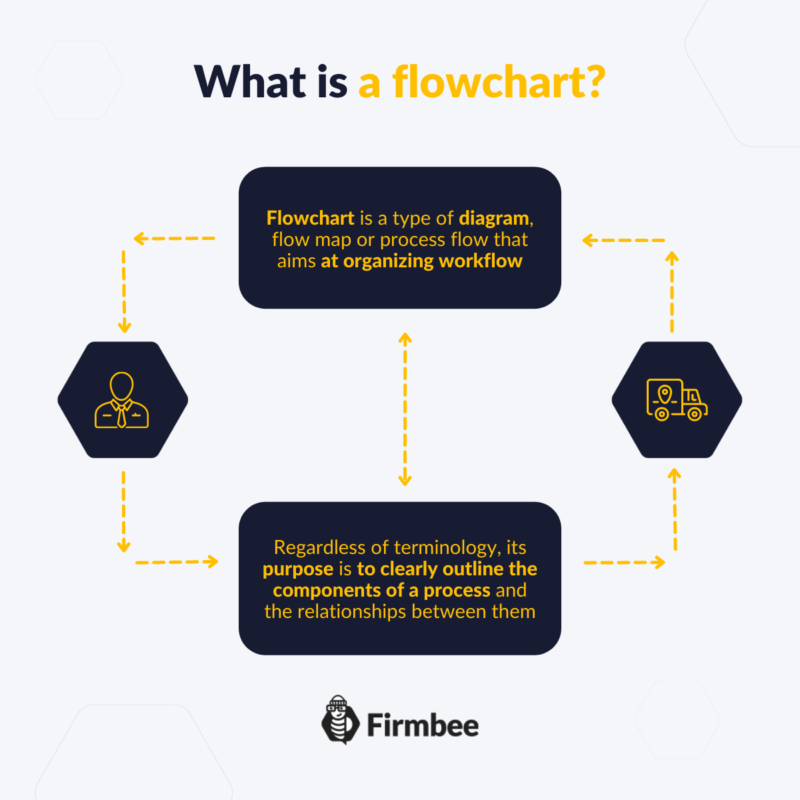 Best Flowchart Apps
Dia

This application is characterized by an intuitive layout and the ability to devise standard and custom shapes. It is a fully free program, equipped with new functionalities, thanks to the open-source license under which it is made available

ThinkComposer

Just like its predecessor, this flowchart is available at no extra charge and is licensed under an open license. This is especially important because its design focuses on illustrating advanced processes in professional activities that require regular actions with its support. The program gives the possibility to create complex, multi-level flowcharts, create lists with a multitude of charts and provide reporting options for already created projects.

Plant UML

This software certainly differs from the solutions presented here – the graphical interface is replaced by the PlantUML scripting language. Therefore, it is not for everyone. However, programmers who need to drag objects every time should be satisfied. Plant UML gives you the possibility to define various types of flowcharts with the possibility to export them in many user-accessible extensions (PNG, SVG, LaTeX). Plant UML is a free tool.

Graph Editor

It is an intuitive program with automatic solutions, organic and orthogonal edge routing, and many forms of exporting the finished file (e.g. as PNG, JPG and PDF). It is also available completely free of charge.

Libre Office

Libre Office is associated as an alternative to Microsoft products such as Word, Excel or PowerPoint. At the same time, it is a tool with which you can also create diagrams. This is possible due to the presence of functionalities such as inserting shapes, adding text and images, which makes working with it flexible. The program is available for free.
To summarize
Flowcharts are an inseparable element of the functioning of many industries, while their clear presentation is crucial from the point of view of information flow within a company, planning, implementation and control of processes. However, when circumstances (e.g. dynamic growth of a company or its wide range of activities) make it necessary to create them on a larger scale, it is necessary to take steps towards their automation.
Flowchart applications are helpful in this respect. With their support, the time required to create diagrams can be significantly reduced while maintaining their quality.
Do you want to know other useful tools? Read: Top 10 Spreadsheet Apps.
If you want to stay in touch, join our Facebook community.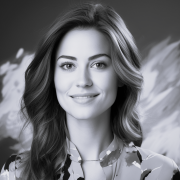 The most important questions
What is a flowchart?

Flowchart is a type of diagram, flow map or process flow that aims at organizing workflow. Regardless of terminology, its purpose is to clearly outline the components of a process and the relationships between them.

In which industries is flowchart practical?

Flowchart is a key solution for manufacturing industries, for managers managing company processes, for people involved in logistics or quality control.

Which free flowchart applications are the best?

Some most noteworthy, yet still free flowchart programs include Dia, ThinkComposer, PlantUML, yEd Graph Editor, and Libre Office.