Invoices are the most common documents confirming the delivery of goods or the performance of services by companies. Sales and finance/accounting departments usually deal with issuing such documents. A modern solution supporting the issuance of invoices and monitoring receivables in many companies is the use of increasingly integrated financial and accounting systems, applications and systems for multi level ERP (Enterprise Resource Planning). Is it worth implementing one of these tools in your company? What benefits will it bring?
Accounting software to automate invoicing and accepting payments – table of contents:
Who can benefit from professional accounting software?
Until recently, advanced accounting software or management systems were the area of large units with a stable position on the market. What was the reason for this? These were innovative tools, therefore the cost of their implementation often exceeded the financial capabilities of smaller entities.However, in the era of rapid progress and development of digitization, such systems and applications are becoming available to almost everyone, including freelancers.
The process of implementation and use of these systems currently does not exceed the financial and hardware capabilities of even micro-enterprises. Considering the expansion of the group of recipients, the software is available in various variants. Thanks to this, it is better suited to the company's individual needs due to its size, industry or the method of taxation.When deciding to implement such improvements in a large company, it is worth consulting a specialist in this field to propose the best solution. In the case of a small business or self-employment, you can easily find the right software or application for you.
Optimization of operating costs
he first and often the most important thing in running a business is cost optimization. This applies to almost everyone, from freelancers, through small family businesses, to large international corporations. Using accounting systems, you can automate several repetitive tasks, such as issuing recurring invoices. This will save your time and money.Issued invoices can be automatically booked, and at the same time sent in electronic form to a contractor. You don't need to print them.This will save paper, toner, electricity, office space and possible staff costs, which are frequently one of the largest costs of running a business. If you hire an accountant, they will no longer waste time on entering data, but will focus on more responsible tasks.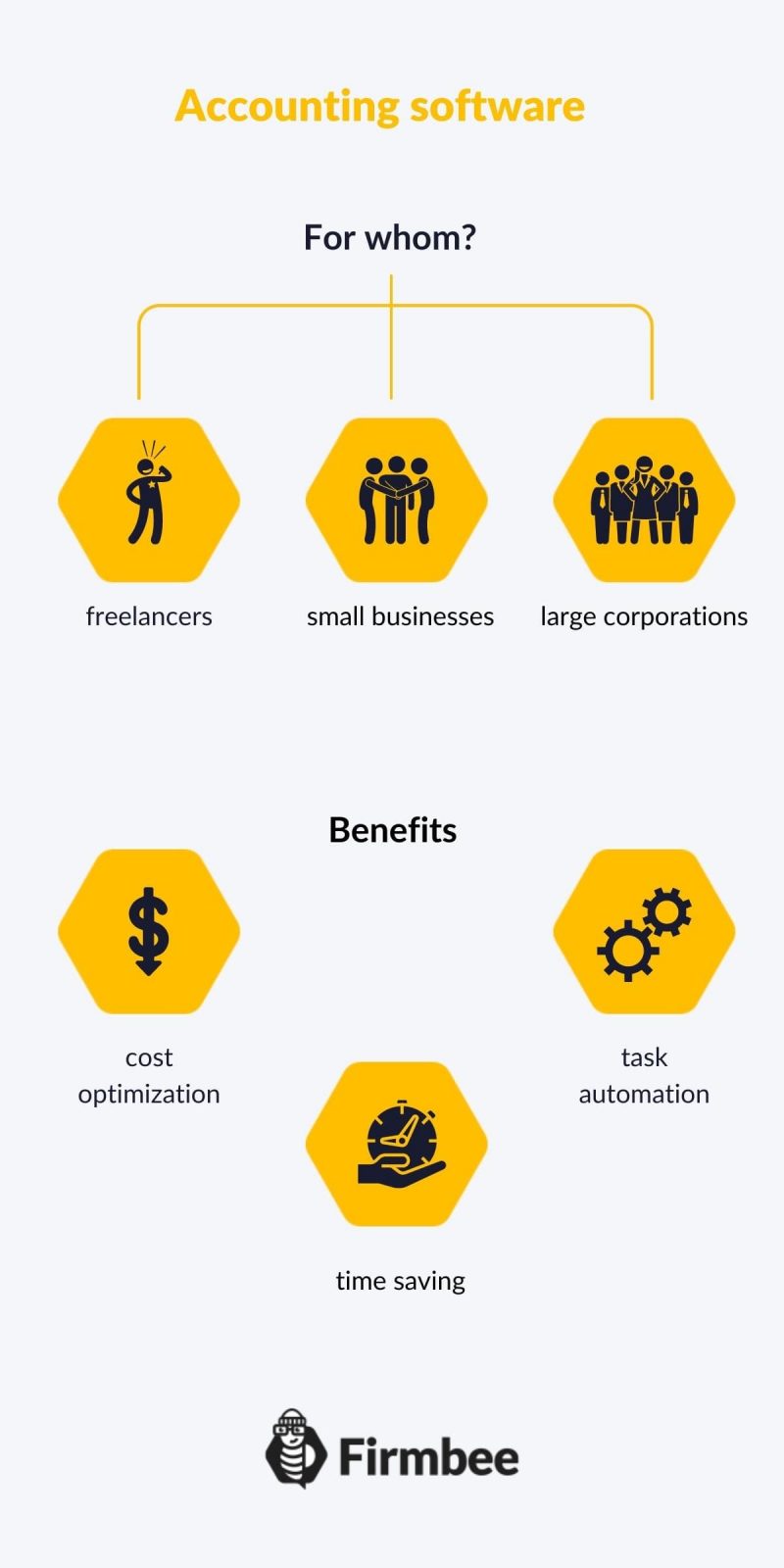 How to manage invoicing on your own?
If you are self-employed, then thanks to the support of applications and accounting software, you will not have to use the services of an accounting office. You will cope with issuing and booking invoices, and even with settling taxes and payments. This will be a huge saving for you. Intuitive tools will help you manage invoicing without taking up too much of your time. When issuing invoices in special applications and systems, it helps a lot to use available invoice templates and their automatic generation, for example on the basis of expenditure.
Available invoice templates can be easily suited to your needs. Once entered, the data will be used to generate further documents. Of course, when necessary, you can easily change or update them at any time. You can also create a completely new document – individual and tailored to the type of business you run. If you make foreign transactions, then you do not have to worry about anything. You can easily issue invoices in different currencies and with different tax rates, as well as with various due dates and methods of payment.
A smart way to settle your payments
Apart from invoicing, the available software makes it easier to accept and settle payments. Thanks to these tools, you can quickly link the inflow of funds to the bank account with the appropriate invoice. This allows you not to waste time on a tedious search for each payment on a paper statement. Also, you don't have to manually mark which invoice has already been paid and which has not.
All this can be done electronically through an application on a smartphone, tablet or computer. Such systems let you not only track which contractor is in arrears with payments, but also generate and send requests for payment and interest notes. This is a substantial time and money saving.
Ongoing access to your invoices and finances
Thanks to special accounting programs and applications, you can have access to the invoices you issued anytime and anywhere. You can easily check to whom and exactly for what the invoice has been issued. You are able to verify the date, method of payment and the invoice amount. You can also check whether it has been paid or not. Aside from viewing the issued invoices, you can control your finances on an ongoing basis. You can track your payments and arrears. Such information will help you assess which contractors are worth cooperating with and which are worth avoiding.
Thanks to it, you will keep financial stability and avoid risky ventures. All this data will allow you to have a constant insight into your current financial situation. It will then be easier for you to manage the company, new commissions or decide on further investments and purchases. All this means that using a financial management application will bring you numerous benefits.
Check out our new free invoicing app and billing software to create invoices.
If you like our content, join our busy bees community on Facebook and Twitter.