Choosing the right FMS is a difficult decision for many companies. To make it easier, we have prepared a list of the six best Freelance Management systems. We gathered information about these platforms along with features, benefits and prices that can help you in the process of picking the best system for your company.
Best Freelance Management Systems – table of contents:
Freelance Management System
These days, instead of hiring full-time employees, companies are increasingly opting for freelances. What you get is top-quality, excellent skills and low cost, all available for a defined short time. As more and more exercise this model of work, Freelance Management Systems have become increasingly popular. What is it, we already wrote in the text "Key elements of Freelance Management System".
6 best Freelance Management Systems
TalentDesk to dashboards
TalentDesk is a cloud-based freelancer management platform that helps companies source, deploy and manage freelancers, as well as consolidate invoices and automate payments. TalentDesk offers a real-time dashboard that allows managers to track project progress, budgets and deadlines. The system also facilitates collaboration between freelancers and internal teams through built-in messaging. The platform offers secure payments in more than 70 countries. It provides its services to companies such as IDEO, Outside and Pure Content.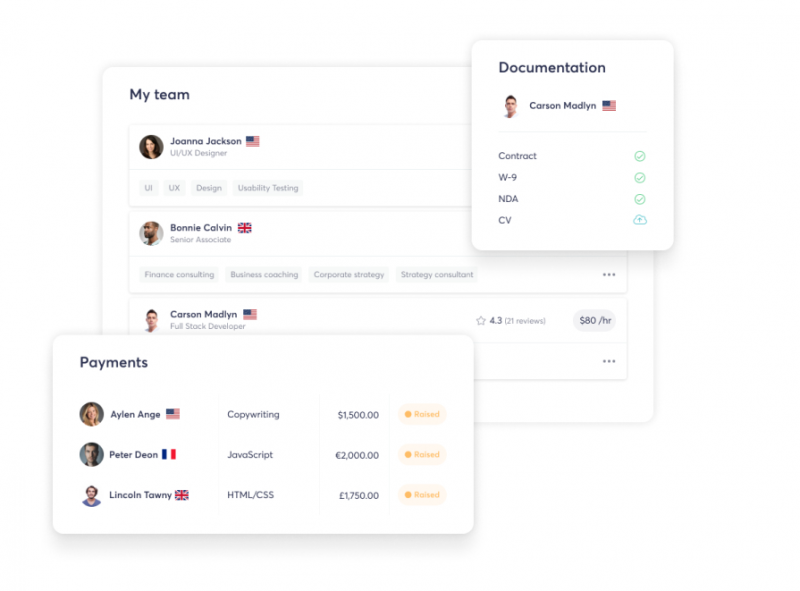 Fees for using the platform depend on the plan you choose. In the Basic plan, dedicated to small teams in the early stages of development, prices start from $50 per person per month. In the Plus plan, dedicated to larger teams and growing companies, the price is $100 per person per month. TalentDesk also offers a custom plan for established companies that want to outsource HR.
Worksome
Worksome is an online platform for finding, placing, managing and paying qualified freelancers in North America and Europe. Companies post their job openings for freelancers in various industries like design, marketing, and sales, and then either search the Worksome database for suitable candidates or wait for the freelancer listings to reach them. The database that Worksome has contains over 30,000 verified freelancers. It provides services for companies such as Pepsi and Unilever.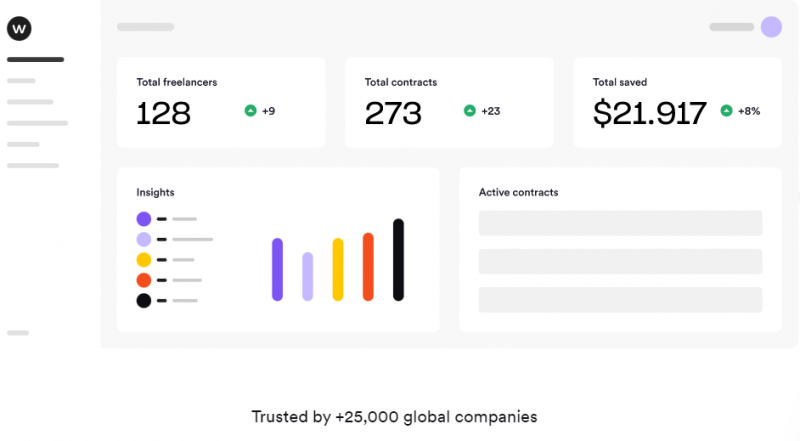 Creating an account and posting jobs on Worksome is completely free. Once you successfully hire freelancers through Worksome, you will be charged a flat service fee of 4% on each invoice. However, the service fee is negotiable if you run a large company or a recruitment agency that recruits frequently.
Upwork
Upwork is a platform that connects companies of all sizes with freelancers for various types of services. Companies looking to recruit contractors publish bids that require freelancers' help, and Upwork's artificial intelligence-based talent matching suggests the best freelancers who can perform them. With the platform's offerings, companies reduce costs by up to 50% compared to traditional staffing. Upwork provides its services to companies like Microsoft, General Electric and Airbnb Automatic. These are companies with international reach which makes the platform provide its services at the highest level.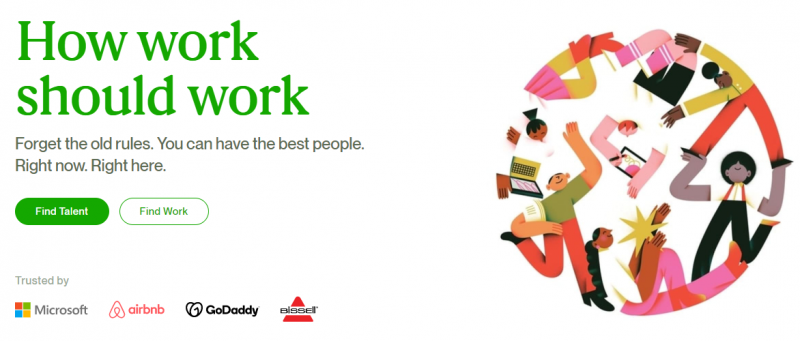 Upwork offers its services through three plans. The Basic plan is free. The Plus plan costs $49.99 per month. The third plan is dedicated to larger entrepreneurs. Here the price is determined by the size and scope of the business. There is a fixed payment fee of 3% from the commission freelancers get for their work.
Worksuite
Worksuite is a platform for businesses who need to outsource, deploy, manage as well as provide salary to freelancers in over 180 countries. It offers AI-based talent matching, analytics dashboard and third-party HR integrations. It facilitates project management and accounting tools to efficiently perform tasks and streamline operations. It provides its services to corporations such as Disney, Netflix and Microsoft. It offers fast confirmations and secure payments in over 180 countries.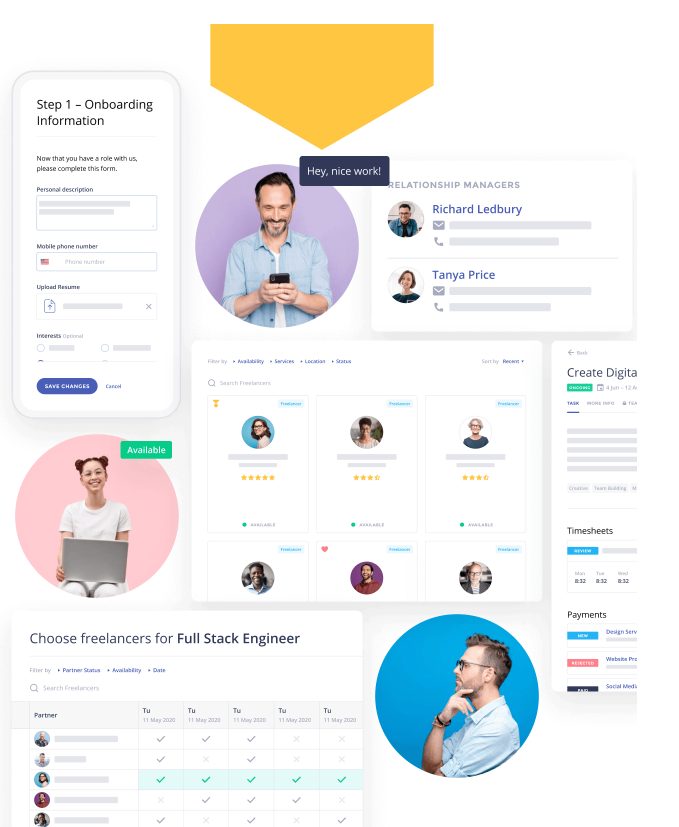 Worksuite has two payment plans. One is provided for new companies just entering the market of working with freelancers. The other plan is provided for larger companies managing a large network of freelancers and suppliers. Pricing for both plans is not listed on their website and requires contacting their sales team to get a proper quote.
TalonFMS
TalonFMS is a cloud-based system that helps companies securely source, hire, manage and pay freelancers. It includes an artificial intelligence-based directory to find the most suitable candidates. Allows third-party integration with existing HR and accounting systems for seamless data synchronization. Users of this FMS include companies such as SAP, Coupa and PostNL.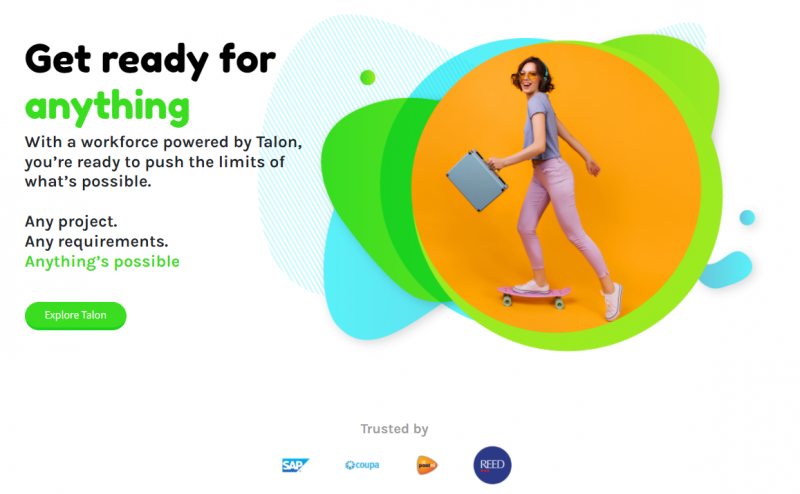 TalonFMS, like Worksuite, offers two payment plans. Like Worksuite, the prices for both plans are not listed on the system's website and depend on the size and scope of the business.
Firmbee
Firmbee is a relatively new tool that already boasts a podium spot on Product Hunt. It combines all the necessary functions. It streamlines work from freelancer recruitment to billing.
All people who like to work in a structured environment will be satisfied with Firmbee. Not only does the platform offer assistance in managing freelancers, but it also allows to keep business contacts in order and control finances, keeping track of income and expenses.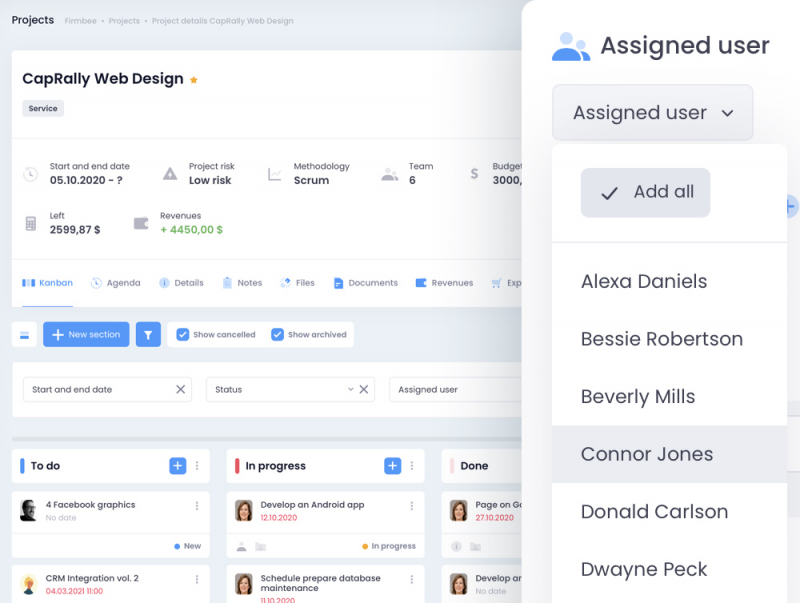 Summary
In our opinion, these are the best Freelance Management Systems among the currently available on the market. As you can see from these examples, the final choice depends primarily on the expectations and financial capabilities of a given enterprise. The common feature of the above-mentioned platforms is that even large corporations use their services. This shows that even businesses with hundreds or thousands of full-time employees around the world appreciate the role of freelancers and the contribution they make to the company.
If you like our content, join our busy bees community on Facebook, Twitter and Linkedin.