The YouTube platform is becoming less and less associated with low-quality, amateurish content, moving toward professionalization and attracting people who see it as a way to make money. Another tool to make it easier to add and manage videos, marketing and viewer relations is the newly improved YouTube Studio. How to benefit from it? What functionality does it offer? How to add a video efficiently with its help?
YouTube Studio – table of contents:
YouTube Creator Studio – highlights
You can launch YouTube Studio either from your web browser or by downloading a special application for mobile platforms. The dashboard that appears after logging in contains the most important information about the channel, including statistics, helpful ideas, news and comments. On the left side there is a menu, where you can easily find links to the most practical functions, among others:
Dashboard– containing basic elements about your channel (such as listed statistics, suggestions, comments and suggestions),
Content– you will find added videos and live broadcasts,
Playlists– if you have created playlists on your channel, this is where you can manage them,
Statistics– detailed statistics on the views of each video you've added, including real-time, most popular content, reach, source of visits, viewing time, viewer engagement and audience data,
Comments– a convenient tool for managing and responding to comments from users of the platform, as well as mentions of the material you insert,
Subtitles– allows you to add and manage optional subtitles for videos in multiple languages (also to edit them and add a draft before publishing),
Copyright – this is the place where you can apply to have illegally placed pieces of your work removed, as well as follow up on past requests,
Earning– probably the most important option on the entire YouTube studio for people who treat the platform as a way to run a business. To use this option, you'll need to accumulate at least 1,000 subscribers – it'll tell you more about what content generates the most revenue, how long your content has been viewed, and if you have any alerts for violating community guidelines (which can affect your channel monetization),
Customization– here you can set channel layout, photo, banner or watermark, add basic information, YT channel description or trailer for those who haven't subscribed yet,
Audio library – you can apply the content available there (both music and sound effects) free of charge and without any limitations in the materials you add, including those on which you earn money.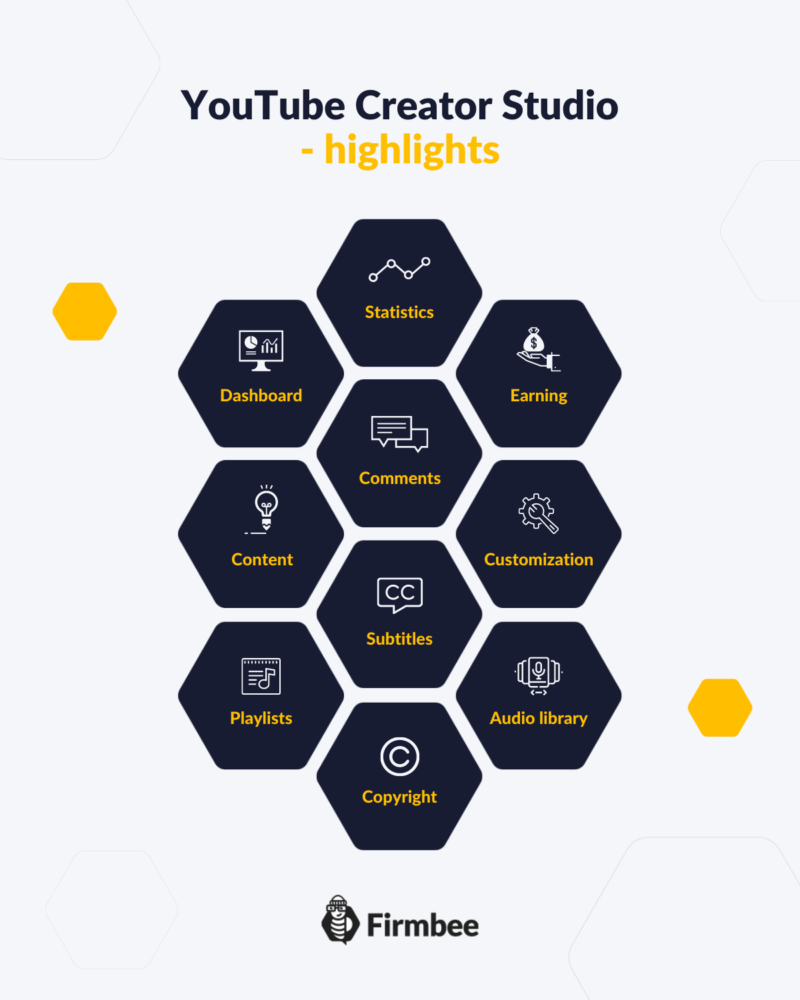 Using YouTube Studio in practice – adding videos
The platform has simplified the way of adding videos to the channel – you can do it directly from the desktop visible after logging in (the upper left corner – the "Upload videos" icon or the "Create" button, from where you can start a live broadcast or add a video).
The easiest way to upload your next video will be the drag-and-drop method, allowing you to upload a video directly by dragging it from your desktop or the videos folder on your computer. You will then see options related to publishing the video – such as title, description, tags, the thumbnail of the video, and you can also directly add it to a playlist.
It will also be necessary to determine the audience (especially determining if it is appropriate for minors).
After clicking Next, you will see the monetization options for your channel (if it meets the minimum requirements).
After selecting the option to monetize the video, details related to the placement of ads will appear. On the next screen, you can set the end screens and tabs that come out when the video is presented. Then, in the "visibility" section, you can set whether you want it to be visible to everyone, non-public or private.
You can also decide when exactly the video will become available on the channel – an option especially useful for those creators who have regular broadcasts at a fixed time.
What else should you know about using YouTube Studio?
Google's content management tool makes it easy for creators to manage their content – you can easily segment your videos by popularity, interaction, revenue or number of comments. This allows you to analyze which videos bring the best results and better tailor your content to your audience.
After clicking on a given video you will get access to detailed statistics about your viewers. In the "Content" section you can easily edit the settings of the previously added videos, or even delete them from there – but remember that once deleted videos cannot be recovered, so think carefully before you decide to do so.
A great addition to the YouTube Studio platform for creators is the mobile app, which admittedly has somewhat limited functionality, but in return allows you to respond to comments, edit video details and analyze statistics from your phone or tablet.
YouTube Studio – the ultimate tool for creators!
The creators of the YouTube platform have created a tool that really makes the job of content creators easier. The available settings and an extensive administration panel make running a business on the most popular video platform even easier. It is worth getting familiar to make better use of the options and settings offered by the platform.
Check out our previous article in the series "Running a business on YouTube" here.
If you like our content, join our busy bees community on Facebook and Twitter!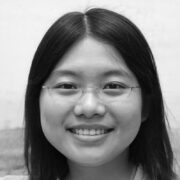 The most important questions
Who is YouTube Studio for?

For anyone who is involved in creating videos and running a YouTube channel. It allows you to easily manage inserted content and respond to user comments.

Is inserting videos through YouTube Studio complicated?

No – the entire platform is designed to make it as easy as possible for users to add and edit videos, as well as edit their content, description and tags.