What can you do to get people interested in your YouTube channel, even if they just happened to come across it by accident? One of the most effective ways is the YouTube channel trailer – that is, a short trailer like those that appear before the release of a blockbuster movie. In either case, it's the first 30 seconds that determine success. What else you should know if you are interested in promoting your YT channel with a trailer? How to use this tool effectively? See our tips and get inspired!
YouTube channel trailer – table of contents:
Why your YouTube channel needs a name?
If your channel isn't one of the most popular ones on YouTube, nobody will probably remember its name or you as its creator. Most of the people who come across it somehow need some specific information about what it's about and what can be found on it. By default, they see a list of recently uploaded videos, but not everyone feels like browsing through them to find out what topics they cover.
Preparing a short video in which you introduce your viewers to the content and the topic at hand will undoubtedly help spark their interest to stay for longer. Provided, of course, that you prepare something interesting. The service itself presents a trailer by default to new people who are not yet subscribed to your channel – it is then automatically displayed and accompanied by a description added by you, so these are the elements worth paying attention to.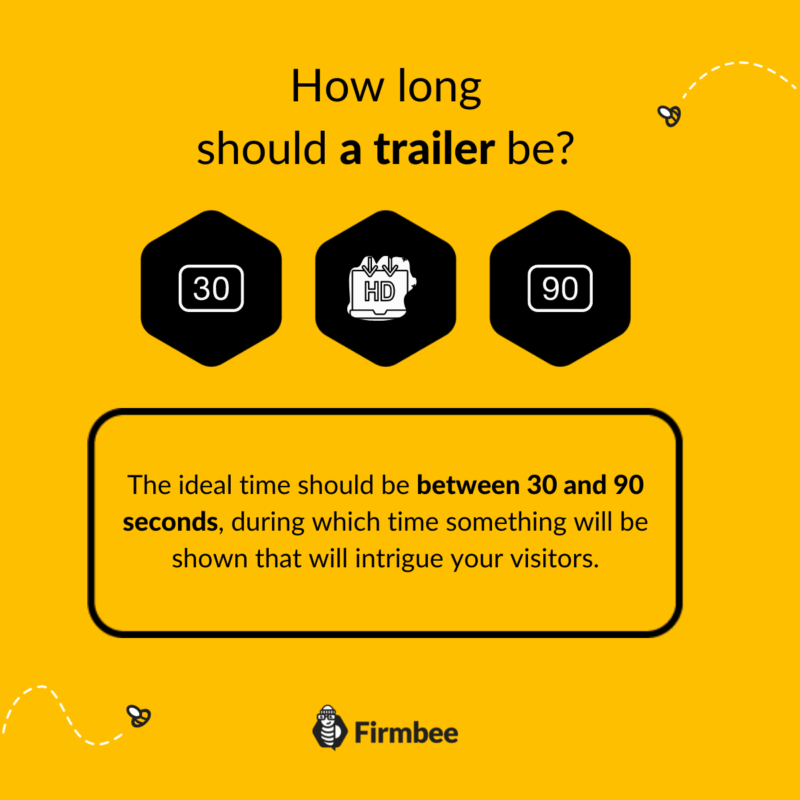 YouTube channel trailer – what should it consist of?
Like a trailer for an upcoming movie, your video also has a maximum of about 30 seconds to capture the interest of viewers. If you fail to compel them within this time, they will most likely not watch the rest of the video, concluding that they won't find anything interesting in your video. So what should you put in such a short time to get your visitors interested?
You should try to make your YouTube channel trailer the essence of what you offer. In a short time, you have to keep the viewer's attention, try to give them a clear picture of what they'll find there and why they should stay longer.
It's not always the best solution to tell a story about your channel – very often you'll get better results just by showing fragments of your content, excerpts from its creation, or the funniest parts (depending on its character). The trailer should arouse curiosity and encourage people to explore your content on their own. It shouldn't be just a pushy advertisement combined with "begging" for subscriptions and likes.
Throw in some arguments showing what interesting content and value you can offer them, and on the screen at the end of the advertising material put some boards redirecting to the most interesting videos.
If you're analyzing the influx of viewers to your channel (e.g. using the YouTube Analytics tool), then look at what keywords brought them to you, as well as pay attention to what content is getting the most views and focus on exactly that in your channel trailer. In all likelihood, these are your best videos, so by referring to them, you'll encourage viewers to continue exploring the content you've added.
What do YouTube channels gain from the use of sharrows?
Undoubtedly, most viewers visiting your channel will come to it from a search engine and it's the content of your videos that will play a major role in getting them interested. However, if you want to convince them to stay with you for longer and subscribe to your channel, a skillfully prepared trailer will be a great help.
Also, don't forget that some people will visit your YouTube page coming from other social media (e.g. if you're in the habit of linking to new content or using a link to your channel in your footer when writing new posts) – having a short piece of content describing what they find here will help them decide to stay longer.
No wonder that almost every successful channel on this platform has a professionally developed and carefully devised trailer. This is not only an opportunity to encourage viewers to stay but also an element of consistent branding, indicating full professionalism in everything you do – and there's hardly a more effective recommendation of the content you post.
YouTube channel and scripts – what mistakes to avoid?
First of all, don't feel forced to do anything against your will and intuition. The trailer should be the quintessence and the most interesting material on the whole channel, with every second of it precisely planned and presented in the best possible way. So if you don't have an idea of what to put, it's better just to give it up for a while and set the most popular video as the default material presented to your visitors.
It's best to treat the trailer as a commercial that viewers can turn off at any time. And who likes to watch long commercials? That's why you should try to make your video between 30 and 90 seconds long.Viewers will find more information about the channel as they explore it – this video is just to pique their curiosity.
Don't be too pushy –begging for likes or subscriptions doesn't work– it's much better to focus on why it would be worthwhile without being pushy. Just show your best side.
If you're interested in other tips for a running a business on YouTube read: Doing business on YouTube: 5 tips how to start a youtube channel and join our Facebook community to stay in touch!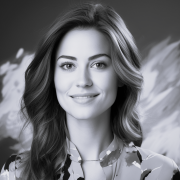 The most important questions
Are channel trailers a must-have?

They're not essential, but they undoubtedly help to attract new visitors. That's why they are automatically played by YouTube to people who are not yet subscribers. All major businesses in e-commerce have trailers for channels.

How long should a trailer be and what should it include?>

The ideal time should be between 30 and 90 seconds, during which time something will be shown that will intrigue your visitors. It can be the most interesting bits, funny mishaps, or scenes from the montage. Remember to make it engaging and natural – after all, it's your ad!