Where to post job offers and which portal to use to minimize the time of finding a perfect employee? Read the article and learn the best ways to reach valuable candidates effectively and quickly.
Job Offers – table of contents:
Choose a way to reach candidates
To find the right employees for a given position, it is crucial to choose the channels for reaching the candidates. Some portals are dedicated to programmers, others to marketers. Some target those looking for their first job in the profession – such as students or graduates, other focus on experienced managers. When choosing a method of reaching candidates, we should also determine the budget that we can allocate for this and the time envisaged for recruitment – whether we care about quickly finding a new employee or it is not a priority.
Social Media Job Offer
More and more companies are choosing to post jobs on social media, hoping to reach as many potential candidates as possible. It is also a free method of publishing ads.
Apart from LinkedIn, which specializes in professional and business contacts, job offers are already published on Facebook or Instagram. They can be placed on the company's fanpage as a post or story and get viewed by random observers. On the one hand, this increases the reach, but on the other, it may result in too large an influx of applications from incompetent candidates.
Another possibility is to publish your ad in a dedicated group: with local offers, with offers from a specific industry, e.g. for HR specialists, marketers or programmers. This increases the chances of finding people who are interested in the offer, and who are qualified and competent at the same time.
Publishing job offers in social media also enables you to purchase advertising that increases the reach and ensures that the ad will not disappear among the many other offers on the market. An additional advantage of this way of searching for an employee is obtaining information on a candidate in an easy and fast way – finished schools and universities, previous or current job, interests – if he or she contacts us directly via social media.
Job Offers on a dedicated portal
Another form of reaching candidates is a publication of the announcement on popular job portals. These can be general portals with job offers in various industries like Indeed, Glassdoor, Monster, CareerBuilder, GigaJob, CareerJet or Jooble. There, apart from job offers, candidates can use a CV creator, check average earnings on given positions, browse employers' profiles, or use available advice on writing a cover letter, conducting an interview or career development. Candidates can therefore not only apply for a selected job offer but also prepare for the entire recruitment process.
However, when looking for a specialist, select a portal dedicated to a given industry, for marketing professionals or for language specialists. Many portals have also been created for IT specialists. Some of the best known include JustJoin IT, No Fluff Jobs, Bulldog Job, Mind Workers, The Protocol IT, Teamquest and Work in IT.
Outsourcing recruitment to an external company
A good choice for large companies that don't have a limited budget to find a new employee is to use a recruitment company. It mediates the recruitment process between the employer and the candidate.
It is particularly worth deciding on this method of recruitment if we are looking for a high-class specialist with experience and specific competencies and if we care about time. This will be a more expensive option than the use of portals with job offers, but the process will run faster and we will be sure about the candidates, their level of competence and experience.
Multiposting
To attract multiple applications from appropriate candidates in the industry, you should plan your job postings, check which portals are most popular at any given time, what the cost of posting an offer is and whether it fits within your recruitment budget. Additionally, consider using an application management program. Multiposting, or automating the posting of jobs to multiple sites, can be helpful. It saves time and allows for efficient management of recruitment processes.
With such an ATS (Applicant Tracking System) a recruiter can simultaneously publish the same offer on the company website, job portals, university websites and social media. The benefits for the company include additional time and money savings, less effort on the part of the HR department and the greater scope of the publication, resulting in a more efficient process by reaching more candidates. This allows the entire process to be expedited and the position to be filled quickly.
Post Job Offers – Summary
Channels of finding candidates should be determined based on the position and the required qualifications, the company's budget and the time available to find a new employee. It is also worth supporting ATS systems, which will facilitate, improve and accelerate the recruitment process.
Are you interested in HR? Read: Employee benefits and their impact on hiring decisions.
If you want to stay in touch, join our Facebook community!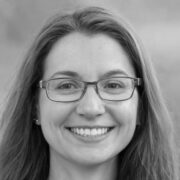 The most important questions
Where to find professionals with specific qualifications and skills?

It is advisable to use portals or Facebook groups with job offers from a specific industry. You can also search for such candidates using Linkedin.

Where to post job offers for free?

On your website and social media.

What is multiposting?

Automatically posting jobs in multiple places at once.

What is the ATS (Applicant Tracking System)?

ATS is an electronic recruitment support system. It enables organizing the process of recruitment and candidates database management.