Traditional Public Relations activities aim at maintaining a good image of a company or a person by means of mainstream channels of communication like TV, radio, printed press and so forth. That way, PR has had a substantial influence on shaping the entity's social relations with its environment. So what is digital PR? We will answer these and other questions in the following article.
Digital PR – table of contents:
What is Digital PR?
Digital PR, as the name suggests, is a strategy aimed at developing online activities, creating one's image and brand awareness through digital tools, in a way contrary to the traditional PR approach. Digital PR companies establish numerous collaborations and relationships with influential social media personalities. This, in turn, helps in getting positive reviews and backlinks or mentions on social media, which are a kind of "trust currency" for the audience.
What are digital PR tools used for?
A well-run digital PR effort enhances:
The brand image on the Internet and social media,
Its online reach and visibility on blogs, vlogs, online press releases, all possible and effective means of digitized communications,
Online networking community – the audience the message is reaching,
Performance of crisis management – by analyzing actions aimed at improving customer satisfaction, we can react faster in case of a crisis, which may occur at any time.
When creating a plan of action using digital PR tools, consider the brand's vision, its mission, the main tenets of public relations, and the use of the marketing mix and promotion mix.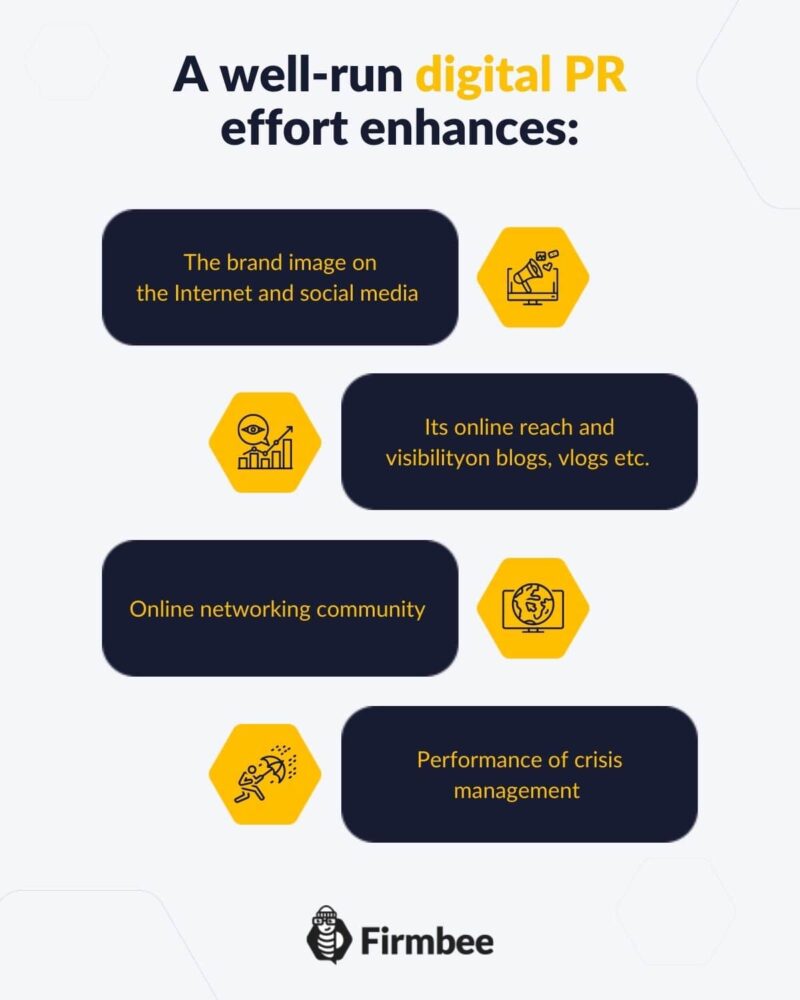 5 platforms you should know while running digital PR activities
Nowadays, we can find many tools and platforms that significantly facilitate reach and strengthen brand image online. Below are the ones, in our opinion, that provide the best services for various digital activities.
Similar Web

Performs analytical data, conducts popularity rankings. It presents web and mobile application statistics. Allows you to compare websites with similar themes.

Prowly

A comprehensive tool for managing all your public relations activities. It enables you to send information to the media, run a press office and a brand journal. You can do it all in one tool.

Snappa

A program that enables you to create quick and easy graphics mainly for social media. It is available online, just create a free account and you can confidently create and download graphics in PNG or JPG form.

InVideo

A very intuitive web-based platform that allows you to edit video in the cloud. It makes editing easy and fun and the results look professional.

Socioboard

A suite of tools for generating social media leads and doing content marketing. It offers a free basic plan and precise analyses of social media users' activities, thanks to which it is easier to reach them with your message.
Summary
Digital PR is a natural evolution of the capabilities that traditional PR utilized. It has a positive impact on a brand's online visibility. A significant portion of users trying to get information about the company will be using search engines at this point. Thus, to keep high-quality content visible to users, SEO specialists and digital marketers should be involved. If we put all the elements together we will be able to enhance the brand image on social media.
Read our article to find out what is the difference between public relations and marketing.
If you like our content, join our busy bees community on Facebook and Twitter.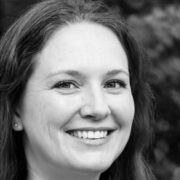 The most important questions
What is digital marketing?

It is an advertising activity designed to use digital technology to conduct promotional activities on the Internet.

What is digital PR?

In a nutshell, these are activities related to creating and maintaining a positive image of a person, group of people, or company on the Internet.