Computer graphics is constantly developing. It is a field of science with no rules as it lets your imagination run wild and fully unleash your creativity. It is an incredibly rewarding profession, but it can also be a fantastic hobby. What exactly do graphic designers do and what are they responsible for? We will find out in this article.
What is a graphic designer? – table of contents:
What is a graphic designer?
Let's start with explaining what computer graphics is – it is a field of computer science that uses modern computer technology to create all kinds of images and visualizations of reality. Nowadays, it is extremely popular. In fact, we are not able to imagine communication with our clients without it. Every online ad, TV commercial, newspaper advertisement, social media post, billboard or even a photo require the specialist's work. What is a graphic designer, then?
Referring to the information above, a graphic designer is a person who is responsible for the visual communication of our content. This position is extremely creative, responsible and requires knowledge that goes beyond computer programs, namely:
understanding and ability to adapt to key visual
knowledge of brand book
knowledge of typography
knowledge of branding
An additional advantage these days will also be the knowledge of UX / UI design basics, which will certainly support the work of a graphic designer, e.g. when creating the website layouts. Most importantly, graphic designers should be aware of what they are designing and for whom.
Being a graphic designer is a job that requires extraordinary imagination, the willingness to train and constantly improve one's skills, as well as look for new inspirations and ideas. This work is definitely a pleasure when we are completely devoted to our ideas. However, it should not be forgotten that we must stick to certain patterns and guidelines so that our work is consistent with the entire visual identification of a given brand, product or service for which we create our projects.
Raster vs. vector graphics
A graphic designer is responsible for creating various types of creations that will later be used to visualize our content, e.g.:
infographics for posts (e.g. for a blog or social media)
graphic design for catalogs and e-books
presentations and briefs for clients
all advertising and promotional materials (billboards, newsletters, leaflets, online ads etc.)
logos, icons and drawings (e.g. digital illustrations)
press materials
Computer graphics can be divided into two main types: raster graphics and vector graphics. They differ significantly from each other, so the need to create a given promotional visualization will have an influence on the choice of the appropriate type.
Raster graphics
It is two-dimensional computer graphics. The basis here is the so-called bitmap, which is made of a matrix (grid) and little dots (pixels), which are properly defined and have their own individual color, independent of the others. The main advantage of raster graphics is its detail and perfect color rendering. In the case of raster graphics, you can freely adjust image parameters such as saturation, contrast and brightness. Unfortunately, it is not suitable for scaling an image as it greatly affects its quality.
Raster graphics is mainly used in:
photography (because of the ease of photo processing and retouching)
web design (it is suitable for making screen graphics, e.g. for apps)
advertising (e.g. leaflets, brochures, folders, posters, etc.)
Raster graphics allows for a reliable introduction of several tonal transitions and gradients.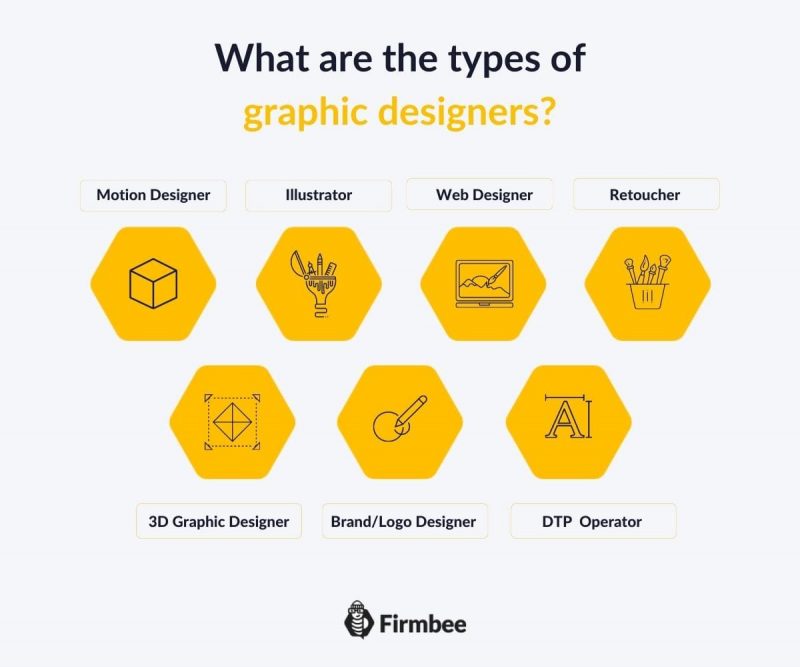 Vector graphics
It is a method of presenting an image on the basis of a mathematical formula. In other words, it is nothing more than using geometric figures and placing them in the coordinate system. The main advantage of vector graphics is definitely the scalability of the image, which means that we can resize it without losing its quality. We can also convert it to a raster format at any time. The main drawback of vector graphics is the fact that it does not ensure such a high quality and detail as raster graphics.
Vector graphics is mainly used when creating:
logos and icons
infographics
fonts
computer games
cliparts
advertising banners and promotional products
diagrams and technical drawings
Vector graphics is less popular than raster graphics and is more frequently used by specialists. Depending on our needs, we can go for the type of computer graphics that we want to use at a given moment. They both have their pros and cons that must be taken into account when choosing the right and most beneficial method.
What are the types of graphic designers?
As we have already explained the differences between vector and raster graphics, we can now get back to the main topic of our article. The most popular types of graphic designers are:
Motion Designer – this job requires incredible knowledge and skills. Motion designers should not only be able to draw and create 3D graphics, but also animate them.
3D Graphic Designer – this position involves creating models that are later used by motion designers to create animations, computer games or simulations.
Illustrator – illustrators' work combines tradition with modern technology. Illustrators are responsible for creating drawings (illustrations) both on paper and in graphic programs.
Brand/Logo Designer – brand/logo designers concentrate on visual brand identity. They also create content and adverts that harmonize with each other, both in terms of color and other elements of corporate identity.
Web Designer – web designers are responsible for the entire website visualization. They must then understand typography and follow the latest trends in web design.
DTP Operator – DTP operators concentrate on two areas, i.e. printing and typography. They also know how to work on texts and combine this knowledge with computer graphics.
Retoucher – retouchers are photographers' favorites. They mainly cooperate with photo studios and deal with retouching photos so as to make them even more eye-friendly. Retouching is often done by people associated with photography.
The field of computer graphics is constantly changing, therefore graphic designers need to continously develop their skills and stay ahead of trends. Although challenging and difficult at times, a graphic design career can be extremely rewarding.
If you like our content, join our busy bees community on Facebook and Twitter.