As a company grows, the HR department faces increasingly complex demands, making it challenging to maintain optimal efficiency. Keeping track of all administrative tasks related to human resources, such as managing employee documentation, processing payroll, and handling requests, can be difficult. That's where an HR coordinator steps in. What does an HR coordinator do? What are their key roles and responsibilities? Let's find out!
HR coordinator – table of contents:
What does an HR coordinator do?
HR coordinators (also known as HR assistants or generalists) are responsible for ensuring that all the processes in the HR department run smoothly. This entails overseeing administrative tasks related to the entire employee life cycle. They may participate in recruitment processes, for example, filter out resumes, assist in payroll processing, as well as offer support in collecting and updating employee documentation. In the case of large companies, HR coordinators often serve as a point of contact between employees and the company, responding to their requests, such as issuing necessary certificates.
HR generalists usually report directly to the HR director or HR manager, depending on the organization's structure. As their job involves diverse administrative duties, they may aspire to take on a leadership role in the HR department in the future.
Apart from their core responsibilities, HR assistants may also take part in various other tasks. For instance, they can participate in onboarding and training programs for new employees, create HR reports, and execute different HR initiatives like organizing team-building events, conducting feedback sessions and performing competency mapping.
Furthermore, HR coordinators also keep an eye on the latest job market trends, which allows them to offer suggestions on improving HR processes. They ensure that the company complies with relevant laws and regulations by monitoring changes in legislation and making necessary updates.
Why do companies need HR coordinators?
HR generalists ensure that the HR policies and procedures are tailored to meet the needs of both the organization and its employees, as well as comply with legal requirements. This requires collaboration with other HR personnel, including recruitment directors and HR analytics directors. Although HR assistants don't make key decisions related to the company's development, such as workforce planning or talent acquisition, they are still a vital member of the team, providing essential support that allows the HR department to function efficiently and effectively.
HR coordinator skills
HR coordinators need exceptional organizational and time management skills to support other employees in executing various HR processes. There are several tools in the market that can help them better organize their work, as well as manage projects and teams. Thanks to features like kanban boards, HR coordinators can track the progress of their work, distribute tasks, set statuses and priorities, share files, and monitor expenses and revenues. They can also create their own databases of customers, coworkers, business partners, and candidates, including their resumes and other relevant documents.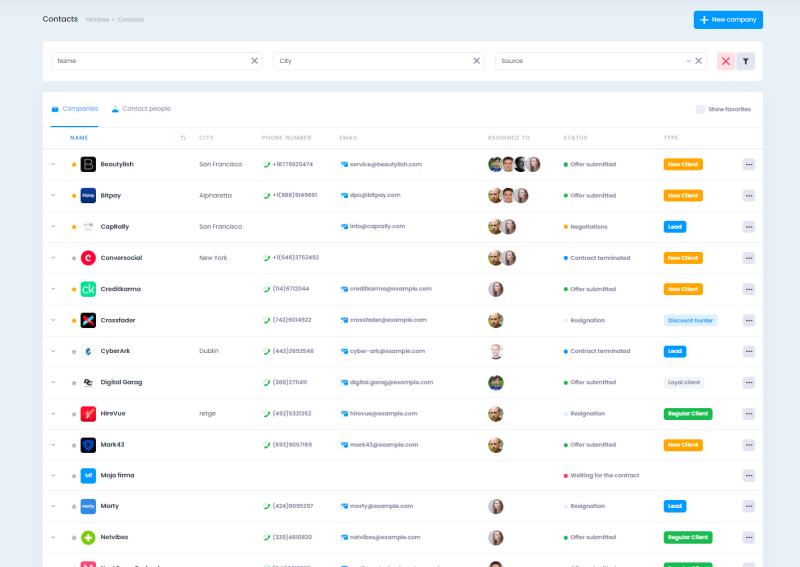 To collaborate with other people effectively, HR assistants also should possess strong interpersonal and communication skills. Empathy, problem solving and active listening skills are crucial to succeed in this role. Additionally, HR coordinators should have extensive knowledge and experience in various areas of HR operations, as they need to make quick and informed decisions that impact the organization and its employees. This requires a solid understanding of HR policies, legal regulations, and industry best practices.
Summary
The role of an HR coordinator is perfect for those who enjoy variety at work as it involves managing diverse projects, rather than focusing on one area, such as recruitment or payroll. Employers can also benefit from having an HR assistant on their team, as they can ensure that administrative procedures are carried out in the right way.
Read also: What is workforce planning?
If you like our content, join our busy bees community on Facebook, Twitter, LinkedIn, Instagram, YouTube, Pinterest, TikTok.