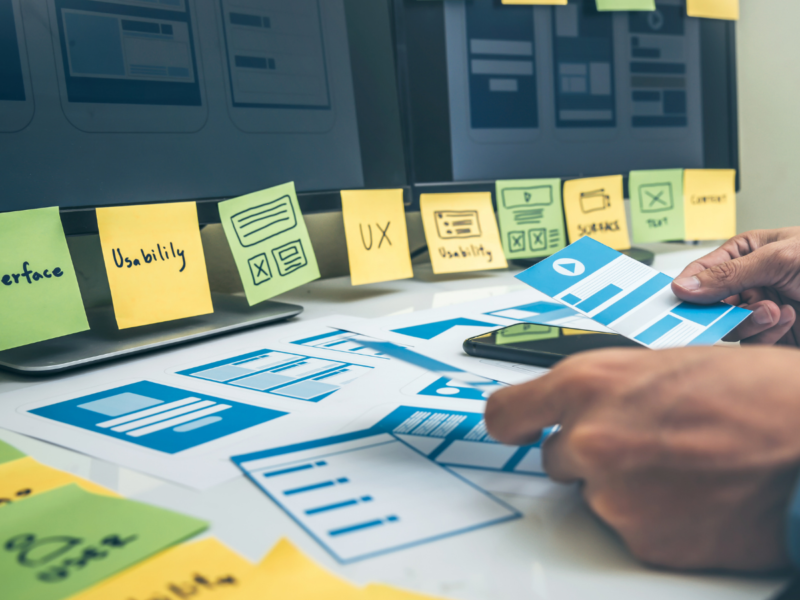 If you've ever used technology before (which you have if you are reading this article), then you have benefited from the work of a dedicated and talented UX designer! A UX designer is a professional designer who focuses on understanding user needs and defining a strategic approach to solving their problems. While nearly any interface can benefit from a designer's touch, modern UX designers focus on building and implementing digital interfaces for clients.
Are you wondering if a UX designer is right for your company, or considering a career path in UX design yourself?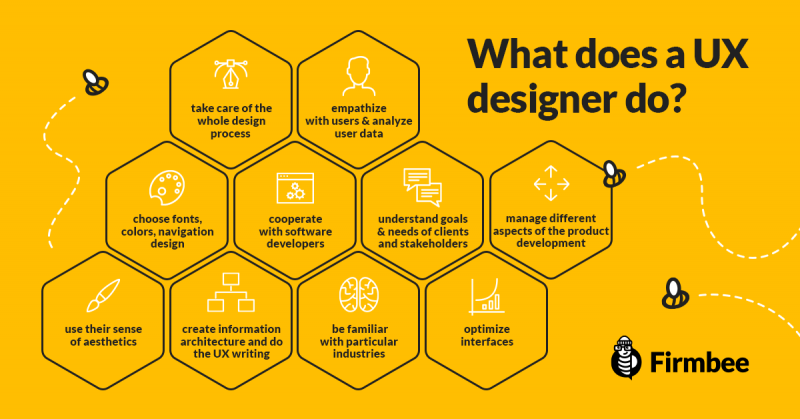 Here are ten things you need to know about UX designers and their role in the modern digital marketplace.
10 insights into a UX designer's role
1. UX designers are responsible for the user experience of a product, and they ensure that it is easy to use, organized, and works efficiently. They are a vital part of the design process for any interface that people will interact with to complete a task.
2. They consider all the little details: from navigation to colors to fonts – to create an enjoyable experience for their users. UX designers are responsible for the user's experience with the product, including how it looks.
3. This job requires creativity, analytical skills, and empathy. UX designers need to think about what their users want while also making sure that the design is logical and works well. They also need to be empathetic – they must understand the mindset of their users so that they can build interfaces that are easy to use for them.
4. UX Designers typically work with software developers or other people who have technical knowledge so that they can make sure everything works together seamlessly. They are usually in charge of managing the back-end of a project.
5. UX designers work closely with their clients to understand their goals and needs, which helps guide the design process.
6. UX Designers work in various roles depending on where their talents can be best used. UX designers may work on a particular aspect of the interface or create an entirely new product and manage all aspects of it throughout development.
7. While UX Designers need to have an eye for design, this is not a job requiring formal training! Most UX Designers have skills in a wide range of disciplines – from art to coding – and they build their skill sets as they gain experience.
8. Content Strategy is a discipline that has some overlap with UX Design. Still, it tends to focus more on the organization and quality of information rather than the interface structure. Content Strategy encompasses areas such as information architecture, metadata development, and taxonomy creation and management.
9. Digital interfaces may include websites, mobile devices, computers, video game consoles, or more. UX Designers need to have a wide range of skills to design for all of these different formats.
10. UX Design is a specialized field, but it can also be adapted to work in many areas – from gaming to healthcare. Regardless of what industry you are in, a UX designer can help optimize your interface to be easy to use and provides the best possible experience for your participants.
What benefits does a UX designer bring to a company?
A UX designer brings a wide range of benefits to any company, from small start-ups to giant corporations.
1. UX is crucial to success
The User Experience (UX) your customers have with your product can make or break the venture's success. Even if your product is useful and has some great qualities over similar products on the market, users will not be satisfied if the UX is poor, and they may leave your product in favor of another.
2. UX attracts new users and customers
A good UX design can attract new business for a company. At the same time, a bad user experience can scare off potential customers or at least turn them away from using your product even after trying it out. A bad user experience can result in a business loss, while a good user experience helps bring in new customers and make them loyal.
3. UX makes users stay on your apps or website
The overall UX makes a difference if users will stay with your product or not. Good UX design leads to long-term relationships between the customer and the company, while bad UX design usually leads to losses.
4. UX helps users refer your site to others.
A good UX design makes it more than likely that users will speak well of your product and recommend it to their friends or family. A bad user experience usually leaves customers disappointed, which decreases the chance that they will tell others about you.
Is a career in UX design right for you?
Now that you've seen what a UX designer does now, learn about educational options to prepare yourself for this growing field. If you're already working in UX design, uncover what your colleagues did to land their first job in the field. And if you don't see an immediate fit with UX design, explore other career paths to use your visual design skills.