Did you ever wonder how to find a business idea that could allow you to be financially independent in these uncertain times? This specific question comes to mind of all home-grown dreamers wanting to start their own company. Exceptional plans and strategies happen to fail quite often: in the never-ending ocean of companies in the market, we may find that all good ideas have already been implemented. But is it even possible?
What business to start in 2021. Table of contents:
With the knowledge of global trends and conditions, we can predict what will generate the exceeded demand in the coming period. Economics analytics agree that demand for remote services will undoubtedly grow – also in 2021.
That is related to the ever-going computerization of many service-based and commercial industries. The trend was additionally aggravated by the Covid-19 pandemic, forcing a significant amount of businesses to move to the Internet sphere. So what business to start in 2021? Check our 9 ideas.
1. Online photography. Convert your passion into $.
Sales of self-made photographs is an extremely profitable online activity. There are dozens of online portals and stocks available for listing your photos for sale. However, taking images that stand out requires both artistic skills and the ability to find the right niche. If you feel this is something for you, make sure to try your hand at uploading paid photos to websites such as iStock, Shutterstock, or Getty Images.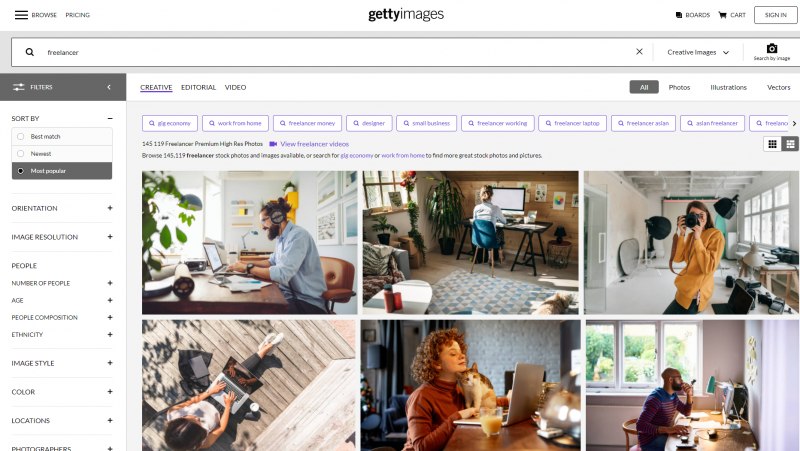 2. Selling your knowledge – the way to start a home-based business.
Is there perhaps a field in which you are an expert? If so, you can sell your experiences, thoughts, and knowledge in the form of digital products. E-learning is a developing industry getting more and more appreciation within the education system. Creating podcasts, writing scientific articles – professional knowledge in the form of online courses, training, or expert videos can go a long way in 2021.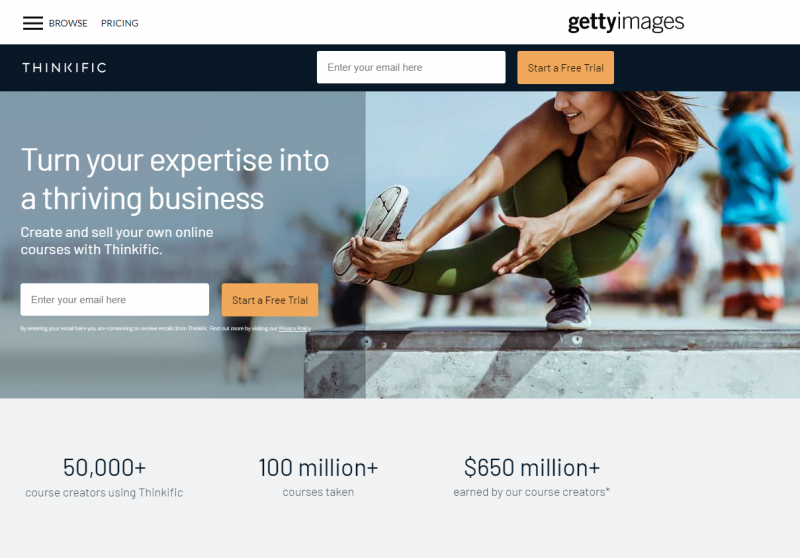 Thinkific
is one of those places where you can share your knowledge and earn money.
3. Do you have access to a spare garage, room, basement? Turn it into a warehouse!
Imagine that someone pays you to store their personal belongings in your apartment. Sounds unreal? It is commonplace in the United States. The self-service warehouse industry is worth over $38 billion, and the spectrum of warehouse services is constantly expanding. One of the most interesting functionalities is renting unused space in the house via, e.g. Neighbor.com. The service has enormous potential and will certainly be implemented on the European market as well.
4. Working as a freelancer? Make sure to test your capabilities.
A good freelancer should be observant, creative, and with a lot of spare time on their hands. If you meet said qualities then why not try your hand at being a freelancer? Freelancers are in demand on the online market – people are looking for computer graphic designers, copywriters, translators, and mobile application dev-ops. This is certainly one of the most promising professions within the sphere of online money making.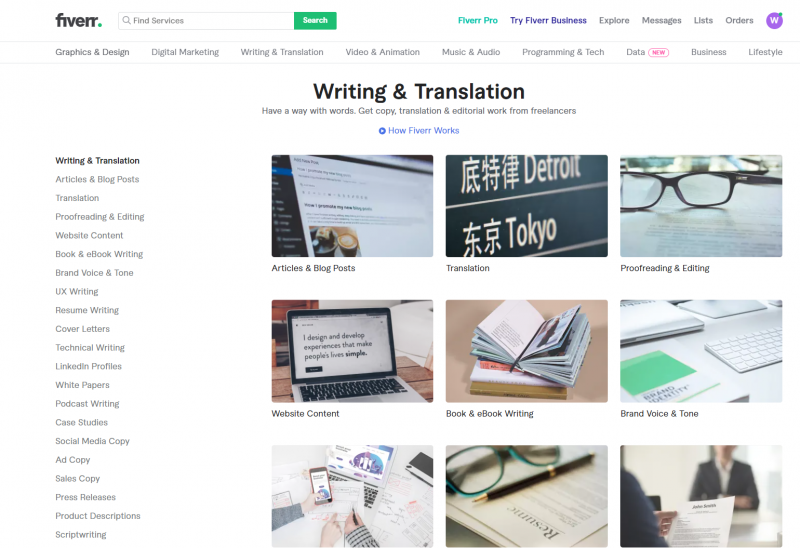 One of the places where you can start selling your services is Fiverr
5. Start playing computer games!
Video games have become a not-that-obvious way to earn a lot of money. They require considerable technical skills, impeccable reflexes, and knowledge of the rules of the chosen game. With a little practice, however, we are able to reach a level that will allow us to earn money via streaming platforms. The esports industry is valued at nearly $2 billion, and the revenues of some of the best players are counted in hundreds of thousands of dollars.
6. Loads of ideas coming to your mind? Why not write your own book?
Internet users are increasingly turning to e-books as an alternative to printed publications. Accessibility, availability on demand, the ability to read at any time – it all proves the superiority of this form of publication over the ordinary printed word. It is also a good opportunity for people who want to try their hand at literary creativity. Creating e-books is in most cases completely free and requires no technical knowledge. All you need to do is open a text editor, put your thoughts on "virtual paper" and assemble them into an accessible form, e.g. blog or website.
7. Do not throw it away. Sell!
At one point or the other, we've all stored products in our fridge with no clear intention of using them anymore. Sooner or later, said products would end up in the trash. And yet we could make money on them! Freeganism is becoming a very popular practice chosen by consumers who deny the consumerist lifestyle. The USA alone has seen the development of mobile apps enabling the exchange of food left in refrigerators. Instead of throwing leftover food away, you can sell it on the internet. This is a great way to save money on a monthly basis. If not available in your country yet, just make sure to look out for new mobile apps as the Freeganism idea might soon be implemented in your domestic market. Or why not implement it yourself?
8. Drop-shipping – a simplified online store.
Do you happen to have an idea for an online business, but are slightly drowned back by the logistical side of the distribution process? In the dropshipping model, the entire responsibility for shipping the goods rests with the supplier, not the online store. This is an extremely simple and quick way to set up your online store. When using drop-shipping, you do not have to worry about high entry costs, product storage, or shipment of goods. All obligations related to the process of distribution will rest with the manufacturer of the products sold on your website.
9. Need another idea for a profitable business to start in 2021? Bet on handicrafts.
If you're more of a DIY kind of person, your skills can be easily monetized. There is a large group of Internet users who prefer purchasing hand-made products. The production of aesthetic handicrafts can become a great way to do business online. Users are willing to switch from mass-produced products to components manufactured at home workshops. You can make ornaments, kitchen items, clay pots, silicone poured molds. Looking at the prices of handcrafted tablecloths also… those can often be astonishing.
You may also like: 5-ideas for a business that require no startup
Want to stay in touch with our content? Join our Facebook community capital