Excess of duties is a common nuisance for entrepreneurs. It turns out that completing formalities, arranging meetings with contractors or answering phone calls and emails can become surprisingly troublesome and excessively time-consuming at times. In such cases, the help in the form of a virtual assistant may prove a reasonable solution. What does a virtual assistant do? Who exactly is it and on what conditions you can cooperate with him or her?
Who is a virtual assistant – table of contents:
Virtual assistants – what do they do?
Office matters that you can bail your employer out of – that's what a virtual assistant does. However, the work of an assistant does not only consist of handling organizational matters. The specificity of each industry, in principle, determines the number of duties incumbent on the virtual assistant.
Examples of activities that assistants undertake are:
technical support at every step of e.g. creating a website or landing page,
standard organizational duties: responding to correspondence, telephone contact with contractors,
dealing with the company's image in social media
There may, of course, be many more duties. Their range depends on the sector in which you specialize.
A remote assistant
There is a major difference between what a traditional assistant does and what a virtual assistant does. Working remotely is the main factor that sets virtual assistants apart.
They're most often hired to work in online stores. Of course, it is not a rule of thumb. However, it should be emphasized that in the work of a virtual assistant the most important matters are specific competencies, such as:
basic knowledge of accounting,
office management and project management skills,
ability to write texts efficiently
Forms of employment
How can you hire one? The vast majority of assistants are self-employed and provide VAT invoices to employers interested in their services.
A virtual assistant's office is most often their home or apartment. An increasingly popular form of working as a virtual assistant is also renting co-working spaces in the organization.
If you like our content, join our busy bees community on Facebook and Twitter!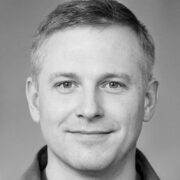 The most important questions
Who is a virtual assistant?

This is a person who organizes and provides technical support to their clients. Their job may include different responsibilities depending on the industry in which they specialize.

Under what conditions does he/she work?

Most frequently it is a freelancer or a self-employed person. Of course, there are cases when they're hired through an employment contract.

How much do they earn?

The question of salary is determined by several factors. Assistants with more seniority in the market, a range of relevant qualifications and with a good organization can expect attractive hourly rates.