Are you a freelancer struggling to keep up with your projects and work? Don't miss these eight key tools that every freelancer should master. Freelance marketing is a fast-paced, hyper-competitive industry that is growing unlike any other. Being a successful freelancer requires you to be on top of every single aspect of running a business. Unlike major companies and brands, which typically hire a specialized employee to cover each unique aspect of a project, freelancers must become specialized generalists who can keep all the plates spinning themselves. If you are not constantly looking for ways to improve your productivity, then it will be difficult to keep up with your competition. Thankfully, there are tools on the market today that can help you optimize your workflow and make sure you supercharge your freelance capabilities. Let's take a closer look at the top eight digital marketing tools that every freelancer should have in their toolbox.
Digital tools for freelance marketers – table of contents:
These are some of the top digital marketing tools that can help you automate and organize tasks in order to focus on those that really matter most.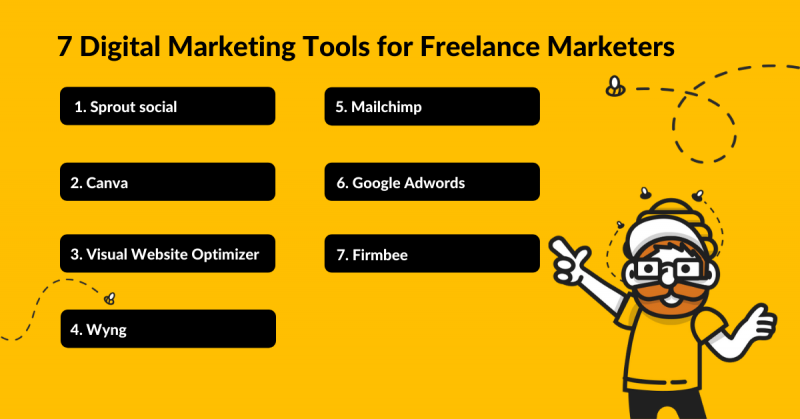 1. Sprout Social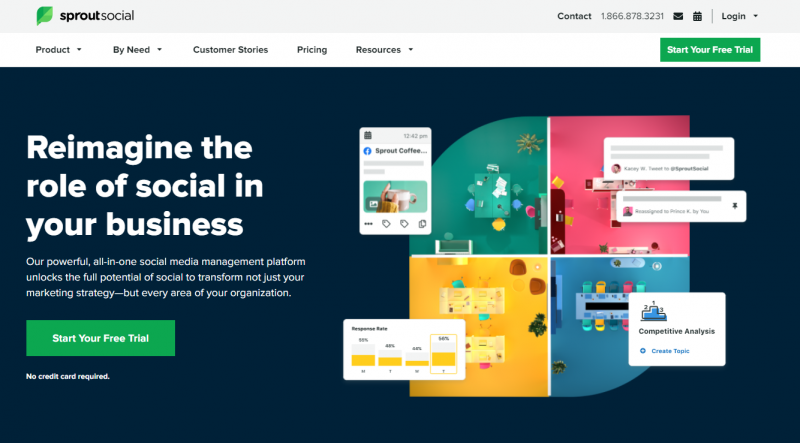 A powerful social media content planning and tracking utility.
Sprout Social is a premier online tool for freelancers who either run social media content campaigns or need a solution for their own branding. With Sprout Social, freelancers can prepare, plan, and schedule out their social content in a user-friendly interface.
The Sprout Social platform allows freelancers to monitor their social content and track a variety of metrics such as engagement, or follower growth.
Sprout Social's features are especially helpful for those who have multiple clients or want to manage content across a number of channels, including Facebook, Twitter, LinkedIn, Google+, Instagram, Pinterest, and more.
2. Canva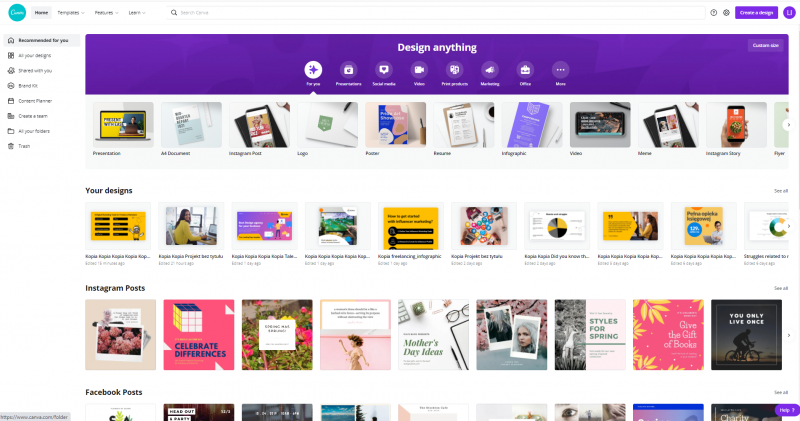 Quickly design professional graphics and content with Canva's browser-based design platform.
Canva is a digital design tool that will allow you to create graphics with minimal skills required. You can use their templates and tutorials, or start from scratch with the blank canvas option.
With both a free and paid version, you can take advantage of a suite of powerful design tools to create nearly any type of web, email, print, or social media content – and resize in a click with their innovative template tools.
3. Visual Website Optimizer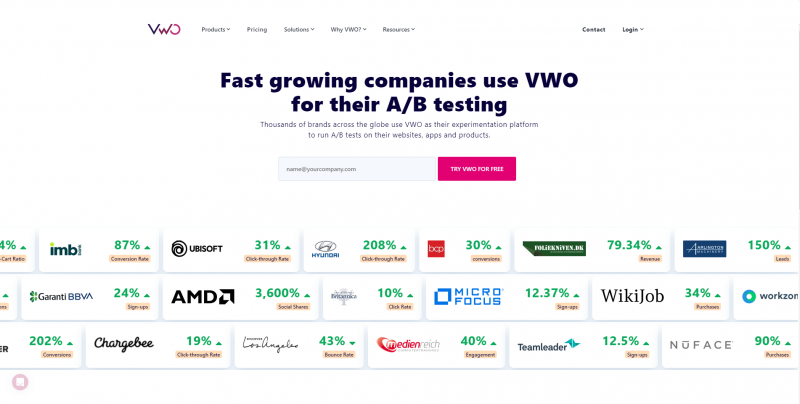 A tool for creating and optimizing websites to be fast, engaging, and conversion-friendly.
One of the most important aspects of any digital marketing strategy is a powerful web presence. With Visual Website Optimizer, freelancers in the web design world can use powerful tools to customize websites that are specifically optimized for engagement and conversions.
Visual Website Optimizer allows users to identify what types of content resonates with their target audience using powerful A/B testing protocols. The solution then helps marketers and designers use that information to optimize a site's design and layout.
Best of all, Visual Web Optimizer provides detailed analytics on page load time so that marketers can make sure they are providing the best experience to their visitors.
4. Wyng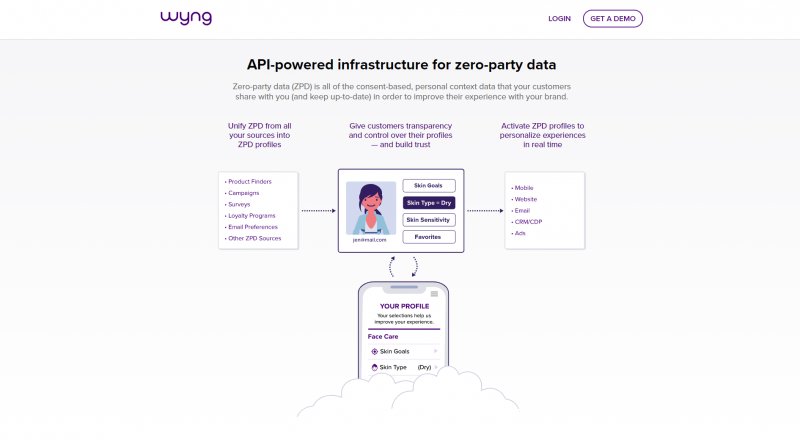 Solutions for ensuring all of your marketing data collection methods are safe, secure, and compliant.
If you are creating and implementing digital marketing campaigns that collect user data, you must have a tool that ensures the highest level of privacy. Getting hit with penalties due to non-compliance with tech privacy laws can put freelancers out of business quickly.
With Wyng, digital marketers can use innovative Zero-party data (ZPD) tools to ensure that all consent-based, personal context data that their customers share with a company or brand is secure.
5. Mailchimp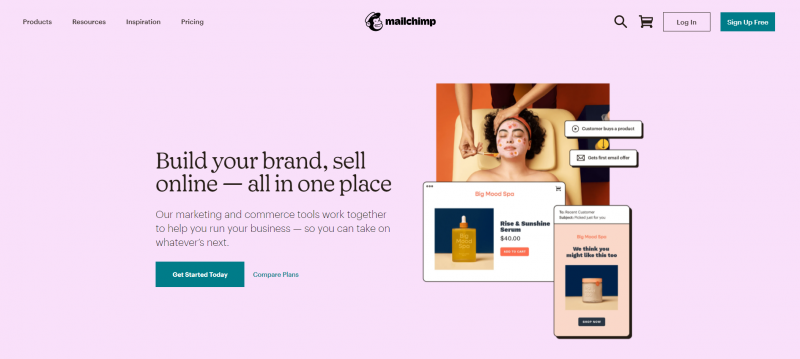 The leading email marketing platform for content curation and campaign implementation.
Think that email marketing is dead? Think again! Studies continue to show that marketing via email is still an incredibly effective way to engage with audiences.
With Mailchimp, marketers can take advantage of a creative platform for crafting and sending email campaigns. Mailchimp comes packed with a variety of templates, so you can always be sure to create something that will look professional and visually appealing.
Mailchimp also integrates with many social media platforms and other popular website platforms to give you an all-around seamless experience.
6. Google AdWords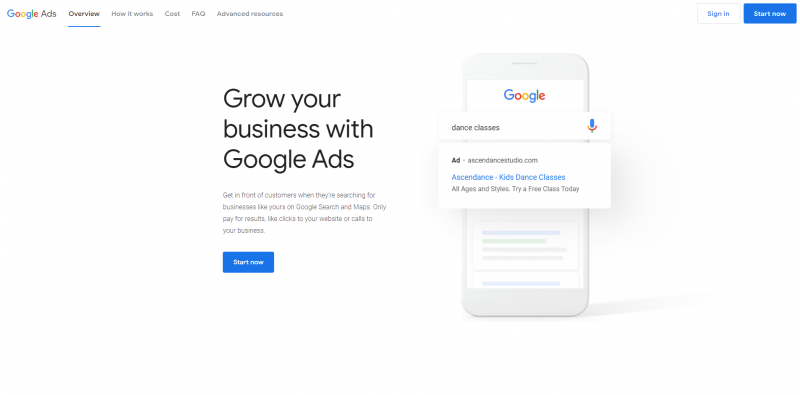 Use Google's advertising strength to drive your ad copy and success.
With Google Adwords, you can use Google's powerful algorithm to tailor your advertising content based on a particular outcome or result.
With a simple entry of relevant keywords and phrases, Google Adwords can use its algorithm to find the best content matches for the perfect content. It can also help you pinpoint the best locations to promote particular content online based on your location.
7. Firmbee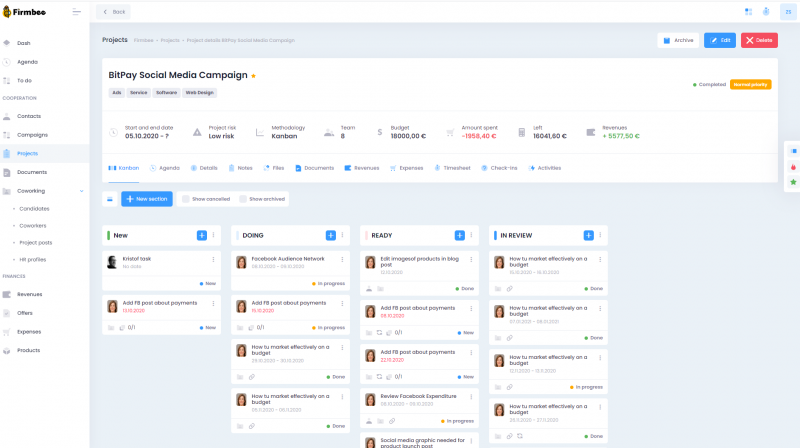 A powerful CRM and end-to-end project management platform built for freelancers.
While you are busy building and creating freelance marketing content, have you considered the tools you use to track your projects? Firmbee manages your entire business in one place so you can focus on what matters most – building your reputation as the best freelancer on the market!
Firmbee helps freelancers handle all aspects of their business with a powerful CRM software that captures leads, as well as an invoicing tool to ensure that payments get made quickly and accurately. Firmbee's full platform will ensure that no project or client details fall through the cracks.
Choose Your Tools Wisely & Master Them Effectively
As a freelancer in the marketing arena, it can be easy to feel overwhelmed by the number of available tools at your disposal. One risk that many freelancers fall into is trying to use too many tools at once, without learning how to use any particular one effectively.
At the same time, there is a danger in choosing one tool and sticking with it for too long- without exploring different options. It's important to choose your tools wisely, then master them until you've reached mastery status.
With some time and experience, you will find the go-to tools that help you complete your work efficiently and effectively – and impress your clients with outstanding results.
What do you think of our list? Are there any you would add? Let us know in the comments below, and stay tuned for more great tips and insights for conquering the freelance marketplace!