Specialized recruitment tracking systems guarantee improvement of the entire recruitment process, savings for the company's budget, as well as effective identification of the most suitable candidates. In the following article, we will present 6 examples of recruitment systems thanks to which you will create a compact and functional team of employees.
Recruitment tracking systems – table of contents:
Smart Recruiters
The name of the first tool perfectly illustrates its nature. Smart Recruiters makes HR managers' work much simpler and intuitive. The software will guide them through all phases of the recruitment process. Thanks to Smart Recruiters companies can attract their potential candidates wherever they are through e.g. social referrals, campaigns, communities and advertising.
The software facilitates communication between recruitment entities as well as helps to arrange and plan future job interviews. Smart Recruiters allows companies to manage all consents and documents, improve the onboarding process and prepare an employment schedule. Smart Recruiters is a comprehensive tool for medium and large businesses that will meet all their hiring needs.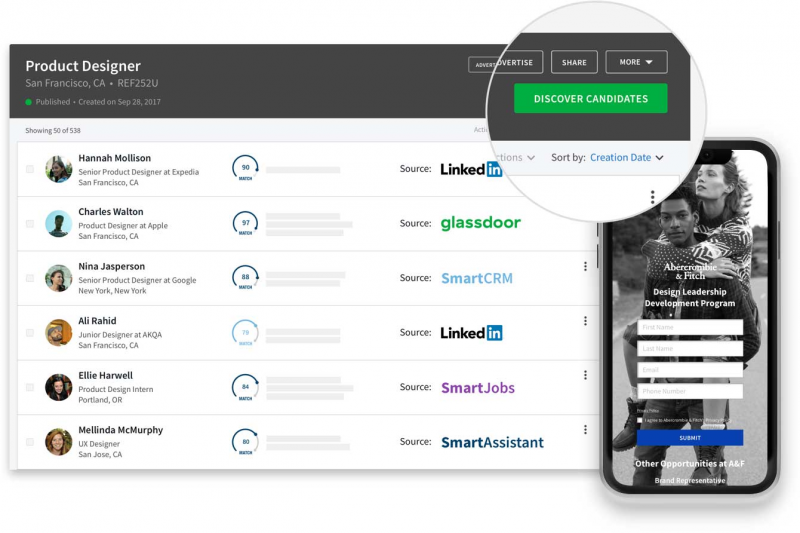 Greenhouse Recruiting
Greenhouse Recruiting is another proposal that ensures the optimization of each phase of the recruitment process. Experts from Greenhouse Recruiting have created a solution tailored to contemporary needs of the HR department.
The system creates favorable conditions for all parties to the process, which is a huge advantage. It is worth paying attention to the fact that the offered software not only allows you to attract new talents, but also takes care of the current team. Such an approach ensures the ongoing influx of new applications and boosts employee retention.
Greenhouse Recruiting emphasizes a great importance of the final stage, i.e. onboarding. With the right strategy, new hires are set up to become satisfied and motivated members of the company ready to fulfill their commitments. Thanks to innovative technology, onboarding tasks are set for specific roles and the team is quickly integrated.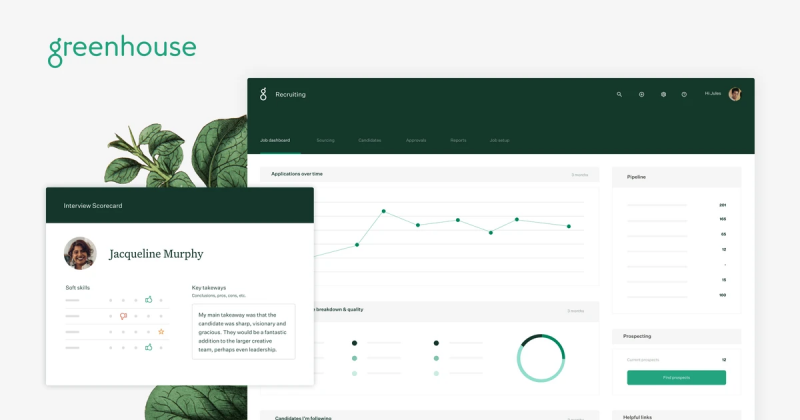 Jazz HR
Jazz HR is a cloud-based solution designed for small and medium companies, but it might also support bigger organizations. It is extremely user-friendly, affordable and easy to navigate. It keeps candidate resumes, contact details and current application status in one place.
Creators of ATS are well aware of the importance of building a strong brand. Therefore, thanks to Jazz HR, companies can personalize their career pages and educate prospective candidates about their culture and values.
Jazz HR allows recruiters to use the power of social media to attract new candidates by sharing jobs and creating custom job links to track sources. The application also lets them automate and organize tasks, e.g. generate personalized offer letters with templates and send documents for approval with e-signature. The system comes with features for reporting giving users the ability to run reports to evaluate and optimize the hiring process.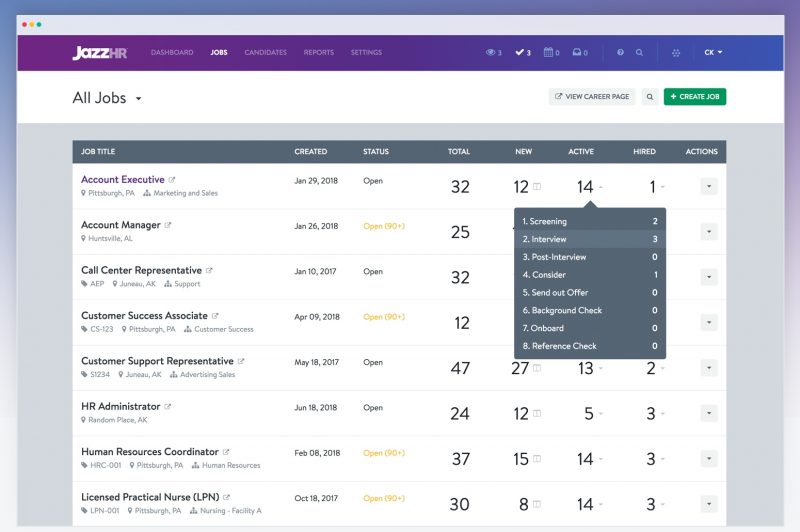 ICIMS
The platform offers services for commercial entities and international businesses. It provides a number of recruting tools unified into a cloud-based software suite. It includes such products as applicant tracking system, a career website builder, a video interviewing tool and an offer management tool. The system uses artificial intelligence to source the most suitable candidates for a given position to save time. It is a highly flexible solution that can be tailored to recruiters' needs across a number of industries.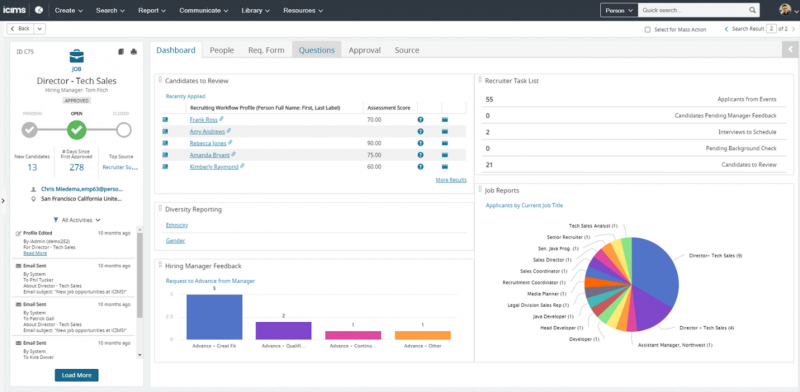 Firmbee
Firmbee is a tool that has several useful functions when it comes to running a business. One of them is the Applicant Tracking System designed for HR departments. The ATS function available in Firmbee helps in:
conducting the entire recruitment process
planning each stage of the recruitment process
maintaining a structured database of candidates
tracking costs related to the hiring process
issuing invoices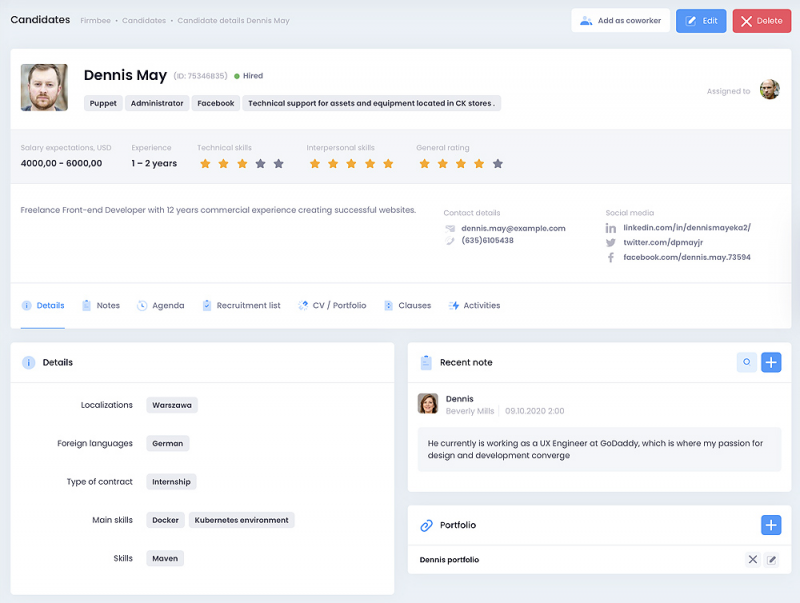 ZOHO Recruit
ZOHO Recruit is another cloud-based applicant tracking system which will make the hiring process effortless. It is specially designed for staffing agencies, corporate Hrs and temporary workforce. Thanks to this solution, recruiters will be able to customize and automate the hiring process from beginning to an end. There is no free plan available for ZOHO Recruit, but all plans have a free trial.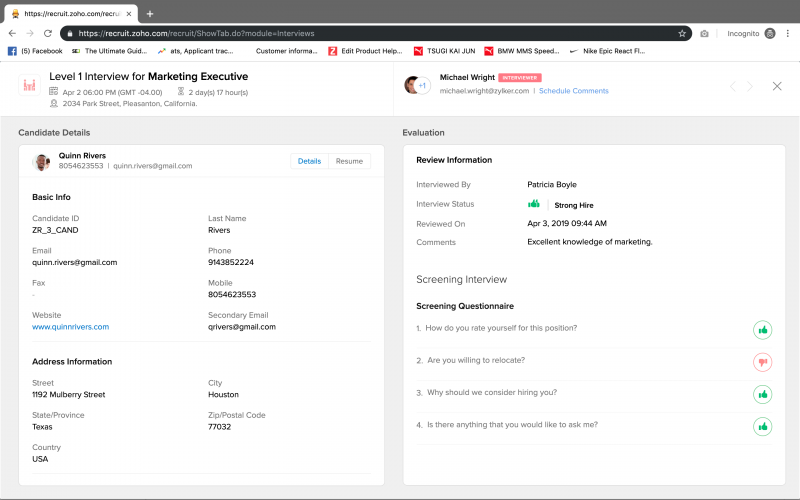 Summary
The market offers a wide range of specialized ATS software. Each of the presented applications owns a specific set of features that will work at a particular workplace. The final decision, however, belongs to HR experts who will choose the system which best suits their needs.
Check out our video about HR software:
If you like our content, join our busy bees community on Facebook and Twitter.