Why are calendar apps needed? To do your job effectively, you must have the right conditions. These include factors such as peace of mind, planning and knowledge of the deadlines and their constantly fluctuating updates. It is especially important for the vast and steadily growing amount of professionals who have to cope with multitasking. Knowing what subsequent actions to take together with when and who is to be involved requires plenty of organization skills. Not to mention other numerous details that modern workers have to watch out for.
All in all, there's plenty to handle, and the higher on the corporate ladder you are, the more you get to manage. It is with such needs in mind that numerous calendar applications appeared on the market, taking the role of a personal manager of everyday life – regardless of whether it's professional or personal life. What are calendar applications? How do they improve the performance of duties? Finally, which applications to choose from? If you aren't using one or aren't happy with what you have, take a look at our top 5 calendar apps list to compare and decide what to pick.
Calendar Apps – table of contents:
Calendar apps so what exactly?
Calendar apps, as the name suggests, offer their users a built-in calendar function that is available at their fingertips. In them, you can include information about upcoming events, plans to implement, projects and tasks that are waiting for their realization. There is also the possibility of integrating with notifications, thanks to which nothing important will be overlooked.
A calendar should be like its owner – favoring simplicity or chic, being loud or chilled, hence the question of choosing the right one often depends on individual preferences. Nevertheless, we can point out several applications that will satisfy even the picky users. Here's a list of the top 5 calendar apps.
Top 5 calendar apps
Google Calendar

The calendar app from Google offers many handy features such as sharing your calendar with others or the ability to link your plans to a specific location, which thanks to Google Maps integration makes it much easier for the user to find and get to. With full integration with Google Mail, the app enables you to set recurring goals and monitor your progress towards them, create task lists. There is also an option to export your calendar as a PDF and make event-related bookings directly from your calendar. The app is available for both desktop devices and a mobile version for Android.

ZenDay

Among the distinguishing features of this application is the 3D timeline option, allowing you to manage your resources even better, also by looking at past performance. It is integrated with Google Calendar so that all relevant information can be found in one place. The program was created for Android.

TinyCalendar

In its free version, the calendar allows you to integrate with other applications, including Google Calendar, to gather all the relevant information from a single location. With this program you can send notifications, work offline and enrich entries with the element of location with the option of integration with GPS applications. All provided in a clear and friendly interface. TinyCalendar is supported by iOS and Android systems.

Jorte

This is a solution for people who value customization. You have a choice of a lot of parameters such as colors, themes, backgrounds and widget size. However, that is not all. There is a store to purchase additional functionalities. An option valued by many is the integration with navigation applications and the ability to export the schedule. Jorte is for both Android and Apple fans.

aCalendar

This calendar application will meet the expectations of people who love scores of functionalities. The abundance of widgets and colors, intuitive navigation, monthly calendar option. Moreover, there is a month, week and day planner, address book integration and NFC function – and all this within one calendar. The application is available for Android devices.
To summarize
Calendar-type applications are an indispensable part of everyone's everyday life, providing a chance to relieve the burden of cached but important information. Fortunately, the multitude of mobile applications available on the market makes it easy to find a program tailored to your needs – you can find those that work offline and those that integrate with many other applications. Those that satisfy lovers of personalization and additional features, and those that focus on simplicity. But whatever your preference, they all have one goal in mind – to make you the master of your time.
Do you want to know other useful tools? Read also: 5 Best Hotel Booking Apps!
If you want to stay in touch, join our Facebook community!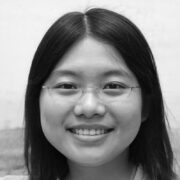 The most important questions
What is a calendar application?

Such an application offers its users a built-in calendar function that is available at their fingertips. You can include information about upcoming events, plans to implement, projects and tasks.

What additional features are in calendar applications?

Among the additional features of this type of application we can find options to personalize the layout, notification system, integration with other applications (calendars, navigation), attractive forms of visual representation, the ability to export the calendar, offline operation, creating a task list, monitoring the progress made or the option to book directly from the application.