Files in PDF format accompany us every day. This universal way of saving content guarantees unchanged display to their recipient. That is why, so often we receive bills, invoices, instructions and even books in PDF format. However, sometimes we want to create or edit a file with this popular extension ourselves. What then? Well, there are editors and today we would like to present our list of top 10 PDF editors together with some practical advice on how to handle them. Interested?
Top 10 PDF editors in 2021 – table of contents:
PDF editors – when do we need them?
Although we are usually recipients of PDF files that contain texts, official letters or scans of documents, sometimes we may need to edit them. It would be convenient to be able to change or correct something with just a few clicks. We expect similar functionality when we are the authors of content saved with the PDF extension. Sometimes we want to make minor changes. When considering how to edit PDF files, we have to admit that it is not always easy. Adobe (the creator of PDF technology) still reserves many features related to this format. Fortunately, a PDF editor comes to the rescue – a simple application that can solve the problem. In our list, we discuss the 10 most popular programs.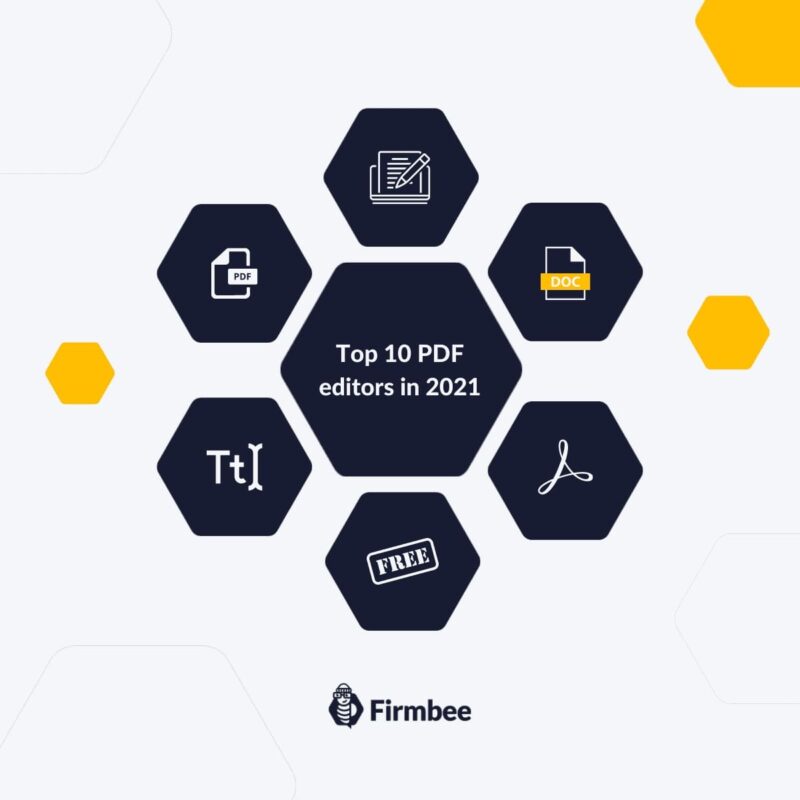 Who will find the online PDF editor most useful
Virtually every computer user will appreciate a PDF editor – a free way to make small changes or combine single documents. Of course, there are commercial applications available on the market, often very powerful and offering rich functionality, but at the same time – they have their price. It is the high cost that makes many people look for a way to edit PDF using free tools. The good news is that there is no shortage of interesting and reliable non-commercial solutions. Here are 10 of the most popular free PDF editors.
Top 10 PDF editors in 2021
AbleWord

The first application is a PDF editor combined with a traditional DOC file editor. The program permits you to import PDF files and then work with their text. Among other things, you can change the font style and size, add your graphics or comments, text boxes or other objects. Quite a simple interface combined with basic functions makes AlbeWord worth checking out.

PDFsam Basic

Another tool that focuses primarily on the changes we can make to a PDF document. With the help of this app, we can split and merge documents and rotate pages or change their order. This editor also gives us the possibility to encrypt the created files. It is intuitive and user-friendly and it is completely free.

PDF-XChange Editor

This application allows you to professionally edit text contained in PDF documents. In its basic, free version, the program grants you to freely add, delete and even format entries. The number of free tools is quite large, and if someone feels the need to do something bigger – they can always upgrade to the paid Plus variant.

Inkscape

Although Inkscape is primarily a graphics viewer, it can be used as a PDF editor. It contains built-in functionality to make modifications to the text and graphics of documents with various extensions. In addition, the user gets the ability to edit shapes and attached forms. An interesting solution that has already been appreciated by many.

Ashampoo PDF Free

This completely free program gives users a tremendous ability to create PDF files from the source material, such as images or text files. The application can also serve as an editor – a free way to make simple changes. The advantage of this small program is that you can add pages and, if necessary, delete or reorder pages in the already finished PDF. Those who care about security will appreciate the ability to lock access to files with a password.

PDFEscape

The sixth position in our list is at the same time the first tool available directly from the browser. The application is an online PDF editor that can be accessed from any device with network access. PDFEscape allows you to edit files, add links and notes to existing text. You can easily save your changes and share the modified file with other users. Unfortunately, the downside is the maximum file size limitation – it cannot exceed 10 MB, which makes this PDF editor suitable only for small publications.

Smallpdf

Smallpdf is another online tool that offers a lot of possibilities. If you are wondering how to edit PDF files easily, quickly and for free – this might be the perfect solution for you. The basic features are browser access and the options to edit, delete selected pages from a PDF, merge or split files or password protect them. All in an eye-pleasing interface.

Sejda

Sejda PDF Editor is a browser-based solution. File processing, as in other online applications, takes place in the cloud. Sejda places great emphasis on security and provides users with basic, yet very practical PDF editing capabilities.

PDFChef

This PDF editor is probably the easiest to use a program of its kind. Like several of its predecessors, PDFChef functions online and is completely free of charge. The editing options are mainly: merging, splitting, rotating or rearranging pages. Unfortunately, PDFChef will not enable us to make changes to the text of a PDF.

i2OCR

The last application is a program that uses artificial intelligence to view image-based PDF files and convert characters and letters into modifiable text. It is quite an innovative PDF editor that helps you extract and edit the content of a document that has been scanned. i2OCR is free and available online.
PDF Editors: a free way to make your documents great
When working with PDF files, it is worth getting a good editor. We encourage you to try different applications from our list – both those that require download and installation, as well as their browser-based equivalents. These editors are a free way to effectively work with one of the world's most popular formats.
Check out our other articles about useful tools: 5 best office suites for your business
Join our Facebook community to stay in touch!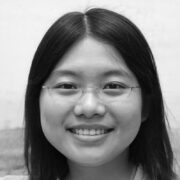 The most important questions
Can you edit PDF files?

Yes, the applications we offer help you edit not only text but also graphics and forms stored in PDF files.

Is the PFD edition free of charge?

Buying original software from Adobe may cost a lot of money, but in our list, we have outlined 10 functional and free PDF editing tools.

Is it difficult to edit a PDF file?

The applications described here have a user-friendly interface that often guides you step by step to your goal. Therefore, we are sure that everyone will cope with these PDF editors.