Today we're going to take a closer look at free online whiteboards. While our everyday life is increasingly dominated by learning and working with digital products, we sigh to the traditional ones with a certain sentiment. However, sentiment is not enough to express a certain predominance of traditional forms in supporting tasks; often, working with them involves tangible benefits for the user. An example of this are handwritten notes and drawings, which have a significant impact on memory processes and creativity.
However, in a world dominated by the Internet, where we are more and more often dealing with remote cooperation. So, is there still a place for such solutions? It turns out that there is. The answer to these needs are digital whiteboards – virtual whiteboards with the support of which you can create and co-create projects, work and gain knowledge independently and with others. What features do these whiteboards have? Which free online whiteboards are worth using? You will find the answers and more about them in the following article.
Free Online Whiteboards – table of contents:
Free Online Whiteboards – what is their phenomenon?
The key and competitive features of the whiteboard are:
Its size, which is basically unlimited (as far as the creators themselves can go),
The ability for multiple users to co-create in real time,
File pinning option,
The ability to export and present work results.
These elements are the basis of any digital whiteboard. However, their popularity forces the entities offering them to compete offering other functionalities as well. Below we present a selection of the 10 best whiteboards, with the help of which working and learning will become pleasant and easy.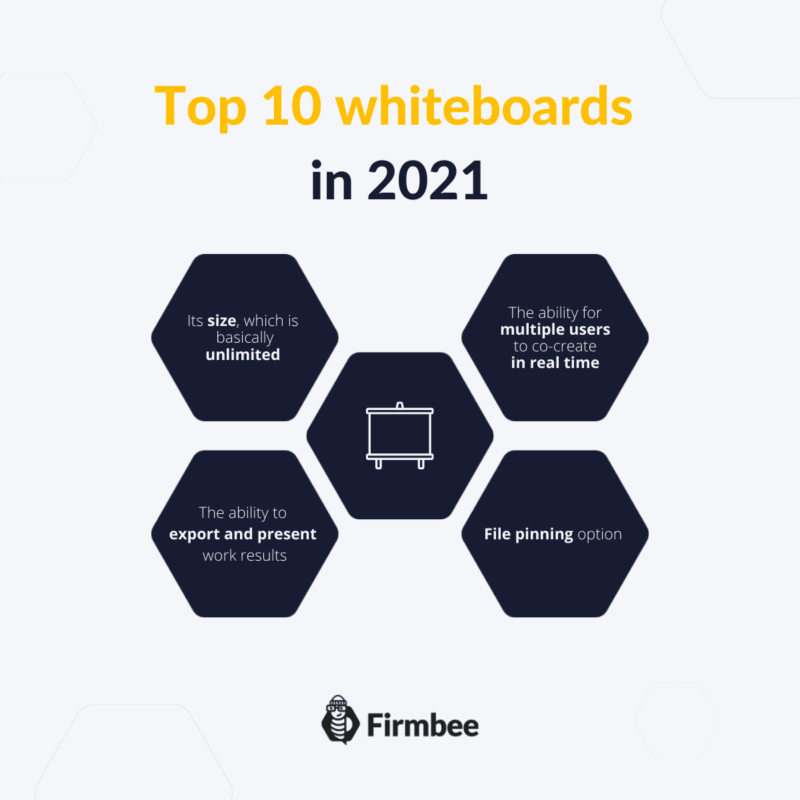 Top 10 Free Online Whiteboards
Miro

This online whiteboard features multiple templates within a single whiteboard, which does not preclude you from creating it yourself from scratch. Miro provides for collaboration on a shared project (chat option, audio connections), and then its presentation (thanks to the screen sharing option, including the selected section of the whiteboard). Within the free version of the tool, you can use 3 whiteboards.

IPEVO Annotator

IPEVO Annotator is a free whiteboard with the help of which you can turn your electronic equipment into a whiteboard in an instant. It is especially handy during presentations, when you can mark and describe the content that appears on the screen. Due to the fact that this function has been subordinated to the program, if you want to save the presented content, you need to record it or capture it in the form of a screenshot.

InVision Freehand

It is an online whiteboard designed for real-time co-creation of group projects. Its layout monitors progress of work in real time, with visibility of the authorship of individual changes. Team members working with InVision Freehand can communicate with each other through comments; if this solution is not enough, it is necessary to go for additional tools. The program provides a free plan and paid, extended versions.

Stormboard

Stormboard, as the name suggests, is a tool for brainstorming. Unlike its traditional brainstorming software counterparts, Stormboard creates the conditions to make them in more orderly manner. By means of colorful cards, which embody individual threads. Within each of them, you can generate real-time editable boards, with the option of teamwork. Stormboard also enables the assignment of tasks, voting on individual ideas and consultation in the form of text chat. The free version includes access to five "storms", each of which allows five users to contribute.

Limnu

Limnu is very similar to a physical whiteboard in its form, which may convince traditionalists. It also has an option of co-creating the content and sharing it without the possibility of editing. You can use it within the free plan and the paid ones contain more advanced features.

AWW

It offers 3 separate toolbars – the first containing "instruments" for writing, drawing, and applying forms to the whiteboard; the second related to communicating with other team members (in text and audio form); and third for navigating the whiteboards, which makes work plain sailing. The basic whiteboard package is available for free.

Conceptboard

It allows for the creation of extended objects, also within numerous teams. An attractive feature of Conceptboard is the option to embed audio and audiovisual files on the whiteboard. Moreover, it enables collaborators to communicate directly via the program (chat option, comments, task assignment). 50 objects, regardless of the number of whiteboards in which they operate, are available in this case free of charge.

Sketchboard

With this app you can design unique boards with existing tools, according to the "drag and drop" method. Tags assigned to individual projects make searching much easier. Sketchboard is available for free as part of a package that includes three whiteboards and five users.

Whiteboard Fox

In the case of this whiteboard, simplicity leads the way. Nonetheless, the options for self-drawing, embedding text and images, sharing content, and contributing content have been retained. The whiteboard is completely free.

Explain Everything

This whiteboard is distinguished by the ability to record video and voice, making it an ideal tool for online training, tutoring and remote teaching. It will also be practical during the implementation of group projects, thanks to the parallel editing option, with the possibility of communication in the audio version.
To summarize
Whiteboards are extremely practical tools that, depending on the choice made, can function as a space for cooperation, a tool for presentation or for creating educational and training content. It is certainly a form attractive to implement in variety of objectives and a nice change for all those bored with common solutions.
Do you want to know other useful tools? Read: The 8 Best Data Collection Apps in 2021/2022!
If you want to stay in touch, join our Facebook community!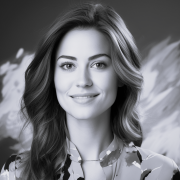 The most important questions
What is a whiteboard?

Whiteboards are virtual whiteboards with the support of which you can organize and co-create projects, work and gain knowledge independently and with others.

What functionalities does whiteboard online have?

It creates unlimited creative space, facilitates cooperation in creating projects, features attaching files and provides tools for devising any kind of presentation.