Why did we write an article about email newsletter tools? Both we and our clients check email regularly. We check business and private correspondence, skipping over insignificant e-mails that usually end up either in the trash or in spam. It might seem that sending emails with a company's offer to a specific group of recipients is doomed to failure.
But is it possible to construct an email message in such a way that firstly: it won't be ignored, and secondly: it will attract the reader? It turns out that it is. Applications for creating newsletters are bound to make it if properly handled. We've checked the most recent and best ones on the market and prepared a brief review for those who would like to learn and develop this marketing activity.
The Best Email Newsletter Tools – table of contents:
What is a newsletter?
The literal meaning of this word denotes a letter with news, nothing unambiguous. But in the marketing context, a newsletter can be defined as an electronic bulletin, i.e. a one-time, informative and low-volume publication sent in the form of a message to a mailbox. A newsletter is an occasional form, sent to a specific target group of customers on an irregular basis. The pretext for creating a newsletter can be fundamental changes in the company, change of assortment or company's anniversary. A newsletter cannot be created too often, as customers will regard such messages as an offensive attempt and pushy advertising.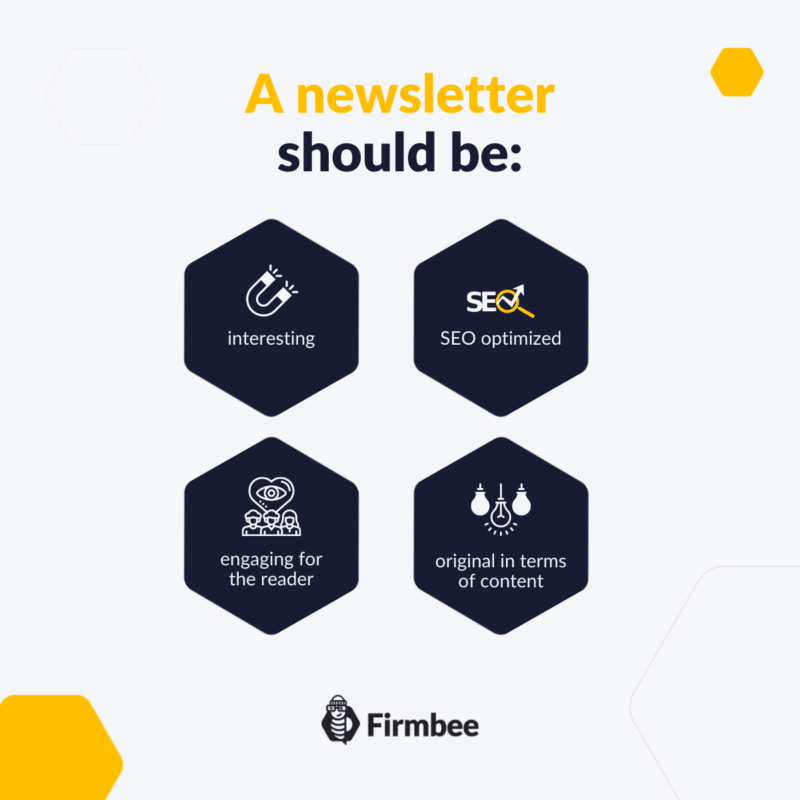 Newsletter – what is it for?
The primary function of a newsletter is to remind customers of the existence of our company. However, it is not enough to send a link to our online store or invite them to make a purchase. This is definitely not enough to make a convincing impact on the recipient's decision. For this reason, a newsletter can be a double-edged weapon. On the one hand, it is a great idea to attract customers by e-mail, on the other, it can discourage them. With a newsletter you can:
make the recipient curious,
strengthen the company's image,
cheaply and easily convey advertising message,
build trust through customer contact,
professionalize the brand in the eyes of the recipient
How to write a newsletter so that it interacts effectively with the recipient? We have reviewed the three most recommended apps for creating e-newsletters.
The Best Email Newsletter Tools
Revue

The brand's advertising slogan is: build a loyal audience. The application allows us to strengthen our ties and come out with new proposals for our customers. Revue is a multipurpose tool for creating differentiated newsletters that we can apply in different ways. The e-newsletter can interact with other marketing activities, creating cross-promotions. The software lets you manage subscribers, schedule newsletters or create your own profile page. What is important, Revue has an extensive catalog of ready-made forms, and creating an interesting email is intuitive and easy, also in the context of placing links to Twitter or other websites in the content.

Benchmark Email

It is an email marketing management software. The basic idea of the brand is the simplicity of creating proper relationships with customers. The software has a set of specialized tools for creating newsletters and maintaining constant contact with recipients. Messages generated in the program look professional and reliable, which strengthens trust in the advertised company. Benchmark has a simple configuration and optimized customization, so it simplifies the process of creating valuable e-mail content.

GetResponse

It improves lead generation, boosts sales and creates effective newsletter campaigns. GetResponse services, in the context of email marketing, for many well-known companies: Ikea, CD Project or Carrefour. GetResponse delivers over 700 million emails every week, which makes the platform a marketing giant. The application enables you to generate emails with a simple message editor where you can design interesting newsletters and other email forms.
How to write a newsletter that will engage the recipient? Summary
An efficiently written newsletter can be a great way to engage your audience to check out your website online. In terms of creating good newsletters, there are four aspects that are key to creating valuable content. A newsletter should be:
interesting in its message to the recipient,
engaging for the reader,
original in terms of content,
SEO optimized, as long as it is also published on an online site.
Sources:
Do you want to know other useful tools? Read also: 8 Best Group Chat Tools in 2021/2022!
If you want to stay in touch, join our Facebook community!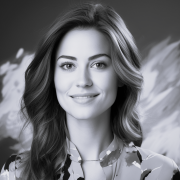 The most important questions
Are email newsletter tools free?

Sending newsletters is usually free as long as it is done manually. However, you will have to pay for the advanced features of the programs.

How does it influence sales?

A newsletter is an inexpensive and effective way to interest recipients in our services. Thanks to emails we can reach out to our former consumers or present them the novelties we implemented in the company.

How to write a newsletter to make it effective?

The content should be original, useful and oriented towards the target group. It is also a mistake to use overly encouraging wording. A newsletter should be informative.